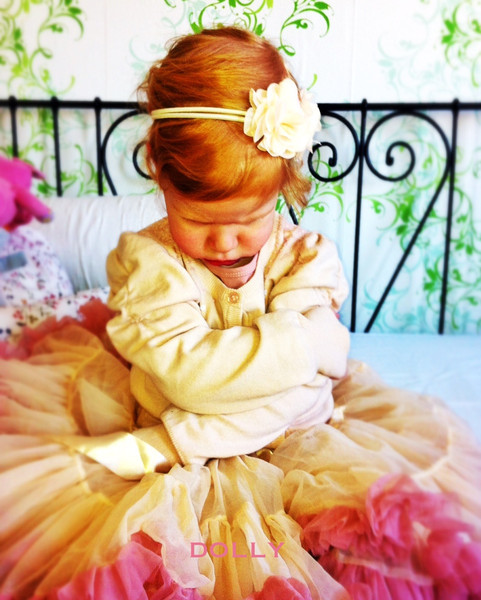 CONGRATS JET!

Jet Pannekoek from The Netherlands wearing our Brigitte Bardot pettiskirt with attitude!

from her mum : ''We noemen de foto "de verwende prinses" maar ze is een schatje hoor...''
You won a original Juicy Couture Hand bag! EnJoY!
Want to win Juicy Couture?
Send in the most gorgeous, interesting, radiant, bright, cute, stylish picture of your princess ( even if she doesn't act like one) wearing an original DOLLY pettiskirt, ballet dress or ballerina shoes and see ...
---

Want to earn a Le Petit Tom ® Giftcard of
€15, €30
or even

€50

the easy way?
Visit our website and click on this red Reward ribbon you'll find on the left
SIGN IN WITH FACEBOOK AND YOU'RE OFF...

Just visit our site every day – for your first visit to our site every day you will earn 100 points
Liking our content on Facebook – for your first Like on our site every day you will earn 100 points
Tweeting our content – for your first Tweet on our site every day you will earn 100 points
Google +1 our content – for your first Google +1 on our site every day you will earn 100 points
Commenting – for your first comment of the day you will earn 100 points