The Festival has been an amazing experience so far. Little Black Bastard, Noel Tovey's solo performance, drew packed houses and standing ovations. The Origins Concert featured music from all around the indigenous world, and hundreds of people joined our powhiri on Hampstead Heath! Be part of the last few days in this indigenous feast of theatre, comedy, film, art and ceremonial.

Special offer - £5 tickets for Native American theatre and comedy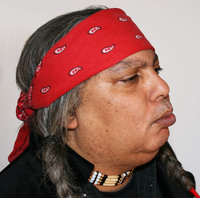 Chuquai Billy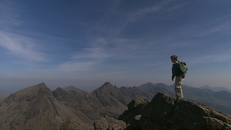 Seachd: The Inaccessible Pinnacle
There are only three more days to enjoy the Origins Festival, so make sure you catch our two Native American performances. As a "Thank you" to all our mailing list friends, we've set up a Special Offer on these shows - book to see the theatre piece Walking on Turtle Island and / or the comedy performance No Reservations Required for

£5 ONLY!!

Just phone the Box Office on 020 7613 7498 and quote "Mailing List Offer".
Thurs and Fri 7-8 July 7.30pm
Rich Mix Arts Centre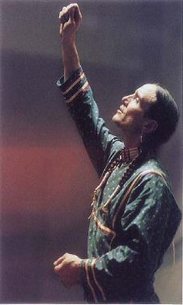 Robert Greygrass, the renowned Lakota writer, performer and teacher, brings to life 22 characters in the course of 90 minutes - offering an honest and ironically funny Native American version of US history.
"A tour de force performance" (Variety)

Thurs 7 and Fri 8 July, 9.30pm
The sell-out hit of Origins 2009 and only Native American stand-up comic in the UK, Chuquai Billy combines comedy and music with a refreshingly unique way of interpreting the world.
"Genuine belly laughs" (Three Weeks)
Sat 9 July, 12.30pm
Rich Mix Arts Centre

A young man cannot stop his boyhood quest for truth - the truth behind the death of his parents and the truth behind his grandfather's ancient, incredible and fearful stories. Shot among the spectacular scenery of Skye.

Critics' Choice in this week's Time Out.
"Glows with warmth and humanity" (Observer)