---
---

NOTICE
 NOTICE OF PROPOSED WORKS

- Storm Recovery Works -

SCOTLAND ISLAND

Richard Road, Thompson Street, Cecil Street, Florence Terrace, Kevin Avenue
        
Please be aware Northern Beaches Council has scheduled to commence roadworks at the following sites

between 19 April and June 2017:



Works areas have been divided into 15 sites, each expected to take between 1-4 days.

While there will be appropriate traffic control and possible temporary road closures, Council will endeavour to accommodate for emergency vehicles and public transport whenever possible.

Although every effort will be made to minimise any inconvenience to your service while the works are proceeding, your cooperation and patience will be greatly appreciated.

Please note that inclement weather may require deferment of the work.

Yours faithfully

David Munday
PROJECT ENGINEER
Transport & Urban

Ph:  (02) 9970 1248
Email: david.munday@northernbeaches.nsw.gov.au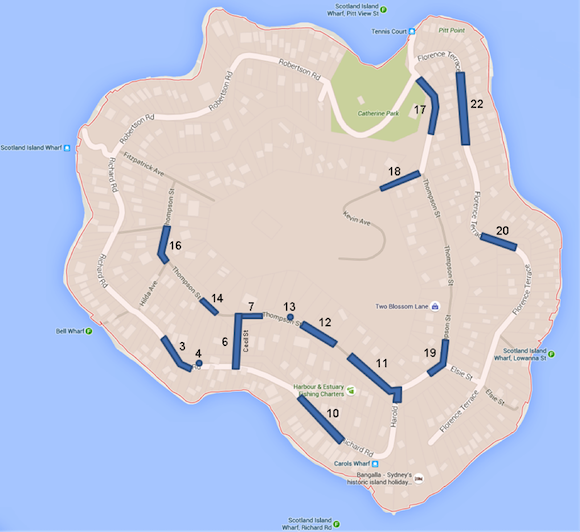 ---

New Leadership Team at Scotland Island
Rural Fire Brigade
At its recent Annual General Meeting the Scotland Island Rural Fire Brigade the following people were elected to leadership positions:
  Community Fire Unit Leader – Annette Ritchie
  Deputy Captains - Stewart Hasell, Craig Laslett
  Senior Deputy Captain – Ian White
  Captain – Peter Lalor
  President – Graeme Crayford
  Secretary – Geoff Bullock
A full list of office holders is available in the Brigade website http://www.sirfb.org.au/org

Tim Byrne was also appointed a Life Member of the Brigade in recognition of his many years of service to the Brigade.

The team may have changed a bit but we will still be doing the same thing – providing the residents of Scotland Island and surrounds with the best support we can in emergency situations.



For storm damage please call SES on 132 500





For all life threatening emergencies and fires please call 000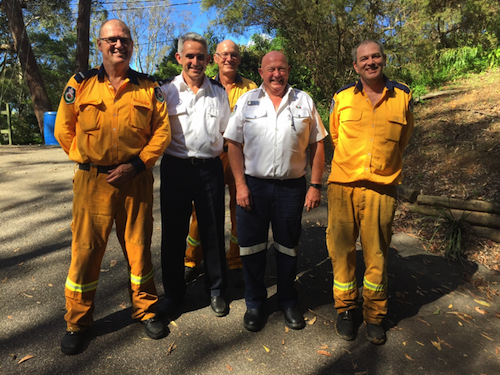 From Left to Right – Craig Laslett, Peter Lalor, Graeme Crayford, Ian White, Stewart Hasell
---
Thinking of doing a pile burn?
With summer behind us and the end of the official Bushfire Danger Period some people may be thinking of burning off excess vegetation to tidy up their properties and reduce bushfire fuel load.

There are some basic rules that need to be followed to ensure that burns are conducted safely and comply with government and fire regulations.

The first step is to determine the reason for the burn.  If the burn is to reduce bush fire hazards you can get a Bush Fire Hazard Reduction Certificate free of charge from the Rural Fire Service.  You should contact the Northern Beaches Fire Control Centre on 02 9450 3000.

If your planned burn is for some other purpose you should contact Pittwater council for advice about what approval you require.  You can access the application form for an RFS Hazard Reduction Certificate and other useful information here

At least 24 hours before you commence your burn you must notify the Northern Beaches Fire Control Centre on 02 9450 3000 of your intention to burn.  You must also notify your neighbours at least 24 hours before you start your burn.

For further information please refer to the Rural Fire Service web site www.rfs.nsw.gov.au or contact Scotland Island RFS on 02 9999 4404.



---

BaysNews
Letter from Jason Falinski MP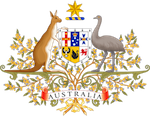 Jason Falinski MP

Member For Mackellar


Mr Michael Wiener President

West Pittwater Community Association

Dear Mr Wiener



Local Power Supply-Western Foreshores of Pittwater & Scotland Island



In late 2016 you brought to my attention that there had been little progress in the installation of a submarine cable from Little Lovett Bay to Scotland Island, which Ausgrid had been considering installing following extended power outages in December 2013 and February 2015.

In January 2017, I wrote to the Chairman of the Board of Ausgrid demanding to know where this project was up to because residents had heard very little from Ausgrid since 2015. Following my letter, I met with Ausgrid.

Ausgrid expressed regret about the lack of communication with residents in relation to this project and acknowledged that this needed to be improved. Ausgrid informed me that they have now adopted the following time table for the project to improve energy security on the Western Foreshores of Pittwater and Scotland Island:


1.February 2017 - preparing for engagement - briefing with MPs, Council, National Parks and community groups. I understand that some briefings with community groups have occurred and will continue
2.February to March 2017 - early engagement - Ausgrid will update residents on the project and seek feedback regarding options to improve energy security, which may include installation of battery cells, fixed generators, and additional submarine cables.
3.Mid 201 7 - consultation on options - community sessions for information and to seek feedback will beheld.
4.Mid 2017- project assessment - the options will be assessed with customer, business and environmental plans to be prepared. The community will have the opportunity to make submissions.
5.Late 2017 - project approval process - plans will be finalised with final community feedback to be sought. A decision will then be made with what options will be implemented.
6.End of 2017 - project start - ongoing community engagement including liaison around construction plans.
I will continue my engagement with Ausgrid around the status of this project and they have committed to keeping me informed. However, if you have any feedback from your end, please do not hesitate to contact me.

Yours Sincerely




1238 Pittwater Rd
Narrabeen NSW 2101
(02) 8484 0300
 
jason.falinski.mp@aph.gov.au
jasonfalinski.corn.au

Letter From Jason Falinski MP



---
Free Items
Hello - we have two items for free to pick up from Elvina Bay:


| | |
| --- | --- |
| YAMAHA keyboard fully functional and includes power cable | Queen size bed and mattress |
Please call Carolyn on:
0411 221 051
Or email:
carolynavrilandrew@gmail.com



---
Free Packing Boxes
Free packing boxes all sizes . Located near Cargo .

Call Libby 0434011766



---
LOST MALE ECLECTUS PARROT

Hi there,  our feathered family member, GONZO, has flown.
He is green with red legs and orange beak.
We would love him to come home.

Please call
Margarete on 048856769
Or
Ben on 0477 931 844

Thanks








---
---
---
A complete set of past electronic newsletters since May 2000 can be found and read at https://ymlp.com/archive_gesgjgm.php  or by clicking here or by visiting the Mona Vale Library.

The Island website is at www.scotlandisland.org.au



---
To Contribute
If you would like to contribute to this newsletter it's easy!. Send an e-mail to the editor (editor@scotlandisland.org.au) or by clicking here. Type your contribution (100 words or so would be fine) and assuming it is of general interest to the community, does not include matter of a political nature and is not offensive, it will appear next month.
Subscription Information
To get on and off this newsletter,

click here

or got to:

http://www.scotlandisland.org.au/signup .


To change your address, click the 'modify' link at the bottom of this newsletter or send an email to the

editor@scotlandisland.org.au


---
Follow the PON
---
The Online Local Contacts Guide
Click HERE to load
---
---
The views expressed in this newsletter are not necessarily the views of the Scotland Island Residents Association (SIRA), or the Western Pittwater Community Association (WPCA)
---