Advertise in this newsletter and reach thousands!

List your property or activity!
Add your Event to our Calendar
From your "Colorado's Best Deals" Email Announcements subscription.
Summer is almost here! The river is rising a little more everyday, businesses are preparing for the busy season, and the weather in May is amazing. The region will see a big upswing in tourism near the end of the month, as PaddleFest represents the official kick-off to summer. Early May is a great time to take advantage of deals and special offers.
Here are a few of the things happening this May.
Collegiate Peaks Trail Run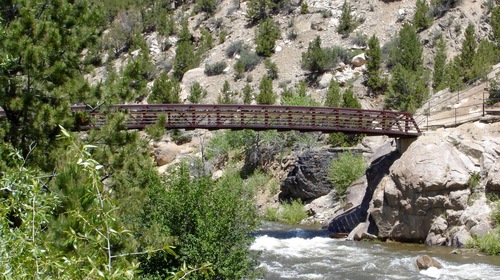 The Collegiate Peaks Trail Run takes place in the Four Mile Recreation Area just East of Buena Vista, Colorado and offers two race distance options - 25 miles and 50 miles. Beginning and ending near the Arkansas River in Buena Vista, the course primarily follows single-track and jeep trails along part of the old historic Midland Railroad as well as through other scenic areas north and east of town.  Encompassing great scenery and spectacular views, much of the course runs through lands managed by the National Forest Service and/or Bureau of Land Management. 
Date: May 7th
Location: Buena Vista
 

Buena Vista's PaddleFest is the official kick off to summer, and it's furn for all ages, abilities, and hosts a diverse list of activities! Held each year on Memorial Day weekend PaddleFest is the perfect venue to learn, share, improve, and explore your love for river sport.  This family friendly event gets a little bigger and a little better every year. Activities include: Free SUP demos on the town pond, river clinics for kayaks & SUPs, running races, bike races, SUP yoga, a bouldering competition, slalom race, beginner kayak instruction, several live bands and much more.

Date: May 27-29
Location: Buena Vista
 
Buena Vista Pro Whitewater Rodeo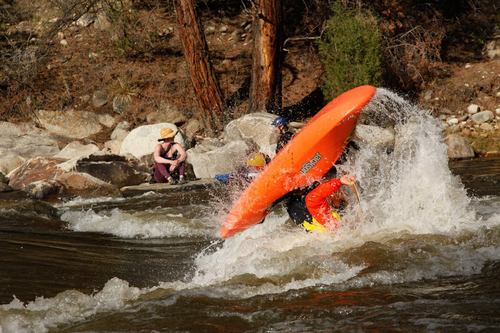 If you haven't checked out the high-flying, freestyle action of the BV Kayak Rodeo, be sure to come out this year! Many of the best freestyle kayakers from around the world will showcase the cutting edge of freestyle at the Buena Vista Whitewater Park in South Main. As one of the first freestyle events on the Colorado circuit, the BV Kayak Rodeo has become a festive and exciting kick off to the Colorado season for spectators and competitors alike. The BV Kayak Rodeo will be the centerpiece of PaddleFest 2016 with the pro classes competing Friday (prelims) and Saturday (finals).
There will also be an OPEN or Amateur Class component to this year's competition on Saturday May 28th from 9am -12pm. All ages and levels are welcome.
Date: May 27-28
Location: Buena Vista Whitewater Park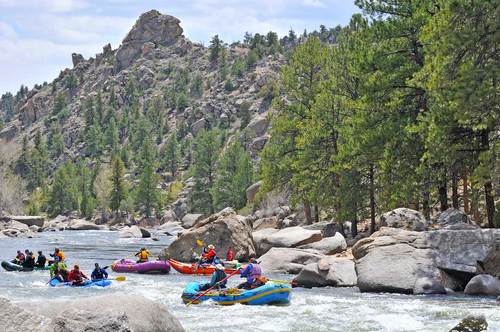 The Arkansas Valley is home to many of the most fun and often rafted sections of river in the country. The two most popular sections of river are (recently designated) Browns Canyon National Monument and the Royal Gorge; both offer stunning scenery, abundant wildlife, and challenging whitewater. True adventure seekers and experienced rafters can head upstream to the more difficult Numbers and Pine Creek sections that leave many boaters trembling in their booties.  Mellow floats abound on the Arkansas River as well, so families looking for a scenic outing without a surge of adrenaline will delight in the splendor of traveling through the heart of Fourteener Country by raft.
Many rafting outfitters offer discounts for booking your trip early. Check out our list of Arkansas River guides and save money by booking early. 

Check out our 
Facebook page
 for the latest special offers, amazing pictures, and upcoming event information.