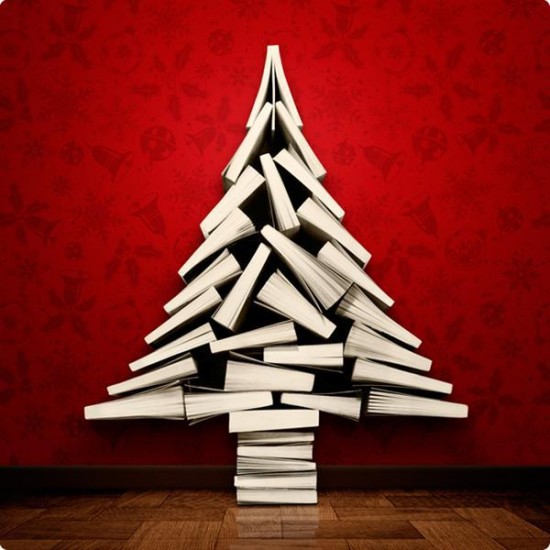 Happy Holidays!
Below are some wonderful books that will appeal to those who love art and adventure, poetry and music - all at 20% off!



Andy Goldsworthy: Ephemeral Works: 2004-2014
by Andy Goldsworthy
Andy Goldsworthy has made works of art using the materials and conditions that he encounters wherever he is: the land around his Scottish home, the mountains of France or Spain, or the streets of New York City, Glasgow, or Rio de Janeiro. Out of earth, rocks, leaves, ice, snow, rain, sunlight and shadow he makes artworks that exist briefly before they are altered and erased by natural processes. His extraordinary new book features approximately 200 photographs of these works, selected by Goldsworthy himself.
The Bauhaus: #Itsalldesign
Edited by Mateo Kries & Jolanthe Kugler
Here is the most comprehensive overview of the extended concept of design that was initiated at the Bauhaus. Featuring rare exhibits from design, architecture, art, film and photography - some previously unpublished -- the book documents the development processes as well as the socio-political concepts behind the Bauhaus.

Felicity: Poems
by Mary Oliver
This Pulitzer Prize-winning poet celebrates love in her new collection of poems. Mary Oliver once said: "If I have any secret stash of poems, anywhere, it might be about love, not anger." In her stunning new collection, great happiness abounds.

Harry Potter And The Sorcerer's Stone: The Illustrated Edition
by J.K. Rowling (illustrated by Jim Kay)
J.K. Rowling's beloved Harry Potter books will be presented in lavishly illustrated full-color editions for the very first time. Kate Greenaway-award-winning artist Jim Kay has created over 100 stunning illustrations, making this deluxe format a perfect gift as much for a child being introduced to the series, as for the dedicated fan.
Lois Greenfield: Moving Still
by Lois Greenfield
For over 40 years, legendary dance photographer Lois Greenfield has captured the beauty and form of some of the most talented dancers of our time. This stunning monograph surveys her creative output across the last two decades, including her entry into color photography and her work with many of the world's leading dance companies.

Lonely Planet's Wild World
by Lonely Planet
From the world's leading travel guide publisher, Wild World is the follow-up to the bestseller Beautiful World. This spellbinding new book is a vivid and compelling portrait of the world in which we live. Incredible and majestic wildlife spectacles and natural phenomena are displayed in this beautiful and lavish hardback.
Mary Ellen Mark: Tiny, Streetwise Revisited
by Mary Ellen Mark (with contributors Isabelle Allende, John Irving, & Martin Bell)
In 1988, Mary Ellen Mark published a poignant document of a fiercely independent group of homeless and troubled youth living in Seattle as pimps, prostitutes, panhandlers and small-time drug dealers. Critically acclaimed, "Streetwise" introduced us to individuals who were not easily forgotten, including "Tiny" (Erin Blackwell)--a 13-year-old prostitute. Since meeting Tiny 30 years ago, Mark has continued to photograph her, creating what has become one of Mark's most significant and long-term projects.

National Geographic: The National Parks: An Illustrated History
by Kim Heacox
Award-winning author and photographer Kim Heacox has created an inspired tribute to the astonishing beauty and priceless cultural treasures of America's National Parks. This volume celebrates the 100th anniversary of the National Park Service, and includes the very best of National Geographic's photographs, combined with an expertly told history - from the multi-hued layers of the Grand Canyon to the verdigris flame of the Statue of Liberty.

Picasso Sculpture
by Ann Tempkin
An extensive survey of the artist's innovative and influential sculptural work, this amazing book is published in conjunction with the first large-scale retrospective of Picasso's sculpture in the US since The Museum of Modern Art's historic show of 1967. Over the course of his long career, Picasso devoted himself to sculpture wholeheartedly, if episodically, using both traditional and unconventional materials and techniques. He kept the majority of his sculptures in his private possession during his lifetime, and it was only in the late 1960s that the public became fully aware of this side of his oeuvre.
Sinatra 100
by Charles Pignone
A great gift for Sinatra fans, this revelatory new pictorial life of the greatest entertainer of the twentieth century spans from inciting bobby-soxer riots and achieving teen idol status in the 1940s to the incredible recording career, the film career, the Rat Pack and Las Vegas. Includes unseen photographs (and the iconic ones) as well as a rare trove of memorabilia and ephemera, over half of it never before published.