If you cannot view this BAP E-Blast correctly CLICK HERE and click on
PEDUTO DEMOCRAT FOR MAYOR - SERIOUS TIMES. A SERIOUS LEADER.
PEDUTO
DEMOCRAT FOR MAYOR
SERIOUS TIMES. A SERIOUS LEADER.
www.BillPeduto.com
Paid for by People for Peduto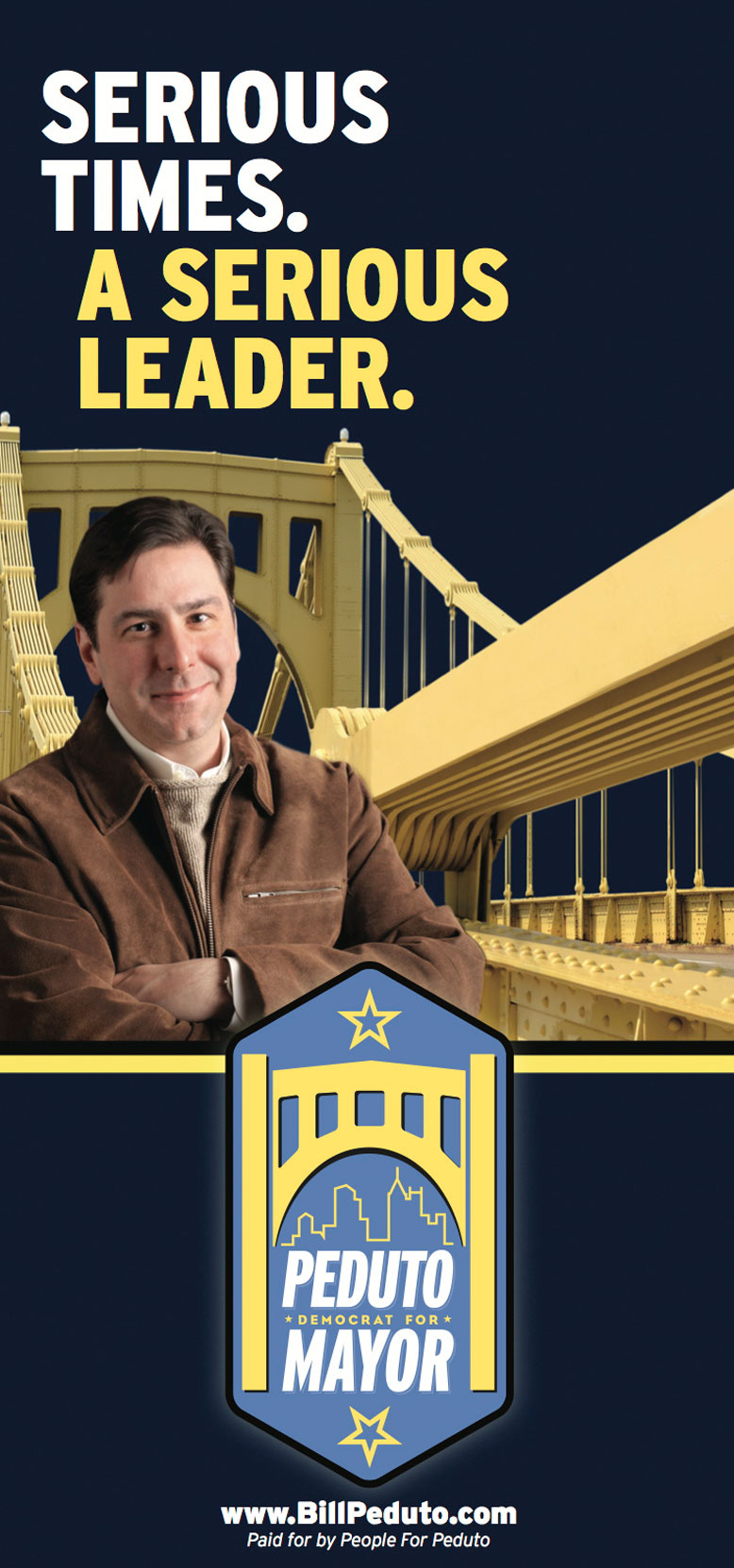 I want to thank everyone for the support they've given me -- we wouldn't be on air today without your help -- and we can't win this without you!
Please enjoy our new spot and be sure to share it with your friends on Twitter, Facebook, by email, etc.
Let's make Pittsburgh the city we ALL know it can be!


Be sure to visit www.billpeduto.com every week to learn more about what is happening in Pittsburgh and www.reformpittsburghnow.com in order to know what is happening in City Council. You can also subscribe to Bill on Facebook, follow Bill on Twitter, and connect with Bill on Linked-In