Laser Training Cabarete

Cabarete, Dominican Republic

.

August 2016



---
In this issue:
Dream coaching in Cabarete January 2017. Nick Thompson, then coach Rulo!

15th Caribbean Laser Midwinter Regatta January 20th-22nd, 2017.

What to bring?
---
Laser world champion Nick Thompson coaching session.
January 1st-11th, 2017.
Nick won the 2015 world championships in closed water conditions that were sometimes choppy, sometimes like lake sailing, wind strength in all ranges. He won the 2016 worlds in Mexico with short sharp chop on port tack, and long swell on starboard. Nick just knows how to make the Laser go fast in any conditions and he is now ready to share his secrets with you. Well he first has to attend some regatta next.
Don't be surprised to have Nick do some of the coaching right from his own Laser allowing you to really understand how fast a world champion can make this simple boat sail. We plan two 5 day training sessions with one day of break, and cover all aspects of boat handling, starting, boat speed, fitness and mental preparation.
This clinic is limited to just 10 sailors, which will allow Nick to give personal attention to each participant over the course of this first of its kind training session. Fees including Laser charter are: $2,790.00 per person. For inscription please send email to: nickthompsonclinic@caribwind.com Link to accommodation options.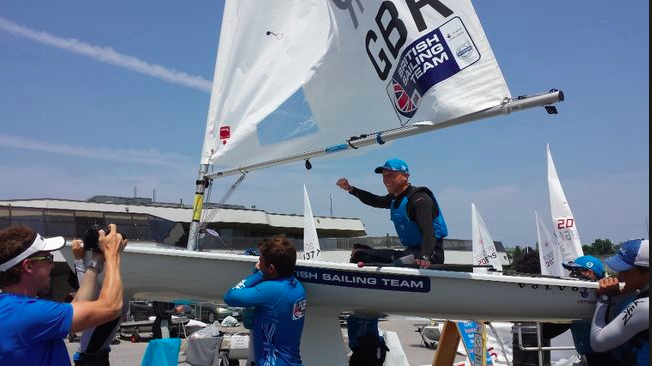 ---
Pre-race clinic with Coach Rulo. January 14th-18th, 2017.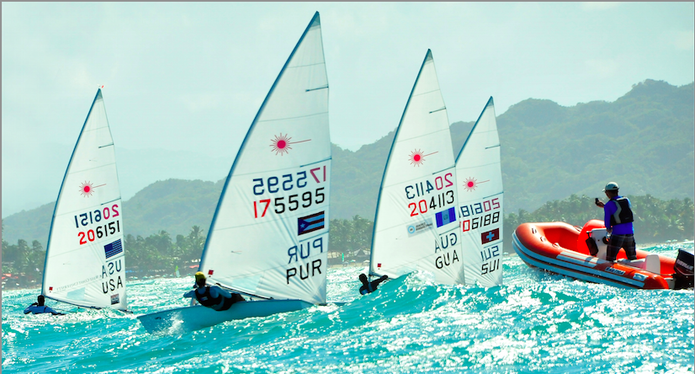 If a picture is worth more than a thousand words, how many words are two pictures worth?
In the picture above, Rio medal contenders Charlie Buckingham USA, Juan Maegli GUA coached here in Cabarete by Rulo, together with under-21 world champion Juan Perdomo PUR, and Tokyo 2020 hopeful Guillaume Girod SUI.
The picture below, is fresh from the Laser Radial Youth Worlds that ended two days ago in Ireland. Coach Rulo far right, and the USA youth team celebrating Henry Marshall's victory after winning the 2016 Laser Radial Youth Worlds.
If you want to be coached by one of the leading coaches who knows exactly what high performance means, this clinic is for you.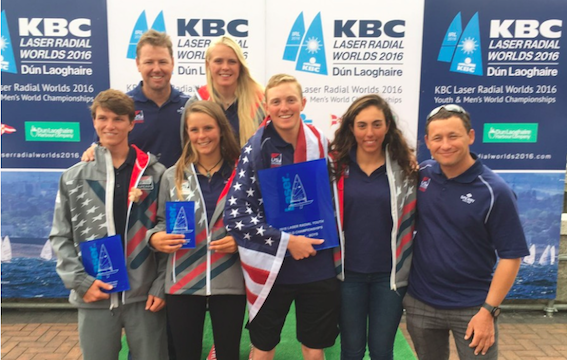 ---
15th Caribbean Laser Midwinter Regatta.
January 20th to 22nd , 2017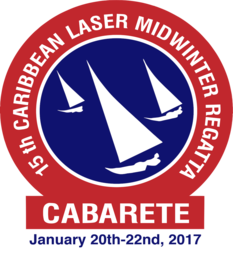 ---
What to bring when chartering a Laser with us?
All our fleet is of classic Lasers. No Australian boats, no blue boats from the worlds, or any other kind of hulls that can cause any doubt about your boat speed. If you are fast you are fast, if you are slower we will help you speed up.
Charters include hull, main sheet pulley, deck pulleys, deck cleats, hiking strap, spars, centerboard, rudder and dolly.
To feel right at home on our Lasers, customize it to your likings. This will also allow the coaches to offer changes in your rigging habits when needed.
Please bring the following from your personal equipment inventory:
tiller and tiller extension
mainsheet
outhaul setup including bungie
boom vang assembly
cunningham setup (including blocks at gooseneck)
line for your hiking strap
compass if you use one
sail
battens
wind vane if you use one
traveller line with blocks (boom blocks are supplied)
some like to take off the control line off our rudders to fit the tiller cleat positioning exactly
Life Vest
Energy bars for on the water snacks. One can buy bars in local supermarkets, but with limited types, and flavors.
Sailing clothing should include what you normally wear for moderate to hot climates. The average water temperature is 75F (24C), and the air temperature averages 83F (28C).
---