Artist: Marcus Norberg and the Disappointments
Title: War For Attention
SINGLE OUT NOW!
If you'r interested in files just shout. We like sharing.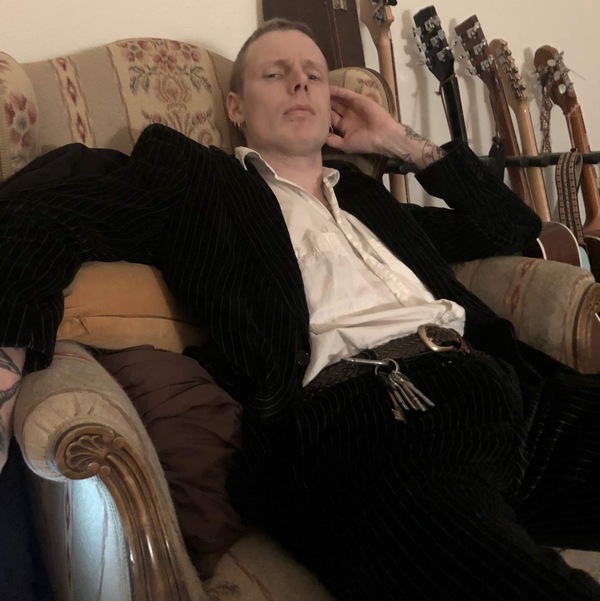 This is the first new written material we hear from Marcus since his debut album "Heal the World" in 2017. "War For Attention" is the first single from an upcoming EP.
"War For Attention" is recorded about a year ago in our second home at Studio Möllan with Emil Isaksson. The idea was to let the piano and the acoustic guitar lead the way and just take it from there. What the song is about is quite clear and then I might have squeezed in some lines from other classic masterpieces, but its all cool. Consider it a tribute!
Previously we have heard Marcus voice and songwriting skills in the slacker popish YAST, and surf grungie Toi Let, Marcus Norberg and the Disappointments is his solo project. The slacker-drawl vocals are still identifiably Marcus, but this time around they're floating over music that is way less upbeat than his previous outings. Digging down into the dark soil usually ploughed by country artists.
YAST, Toi Let and the punk poppie Nightmen's music is made to be heard on a Saturday night, whereas Marcus Norberg and the Disappointments are there for the inevitable Sunday morning comedown. Marcus has always written melancholy lyrics, but this is the first time they've been married to music with equally wight.

Sweden
www.adrianrecordings.com
ALICE BOMAN ANDREAS TILLIANDER BITCH HAWK BJÖRNS VÄNNER BOEOES KAELSTIGEN DAVID & THE CITIZENS DAVID FRIDLUND DEN SVENSKA TYSTNADEN DMITRY FYODOROV DÖDEN EDDA MAGNASON EMIL JENSEN FAMILJEN HENRIC CLAES HEY ELBOW JONAS LUNDQVIST LAAKSO LATELY LA LA MARCUS CATO
MARCUS NORBERG AND THE DISAPPOINTMENTS
MEDBORGARBANDET MF/MB/ OLD POIZON_SW3 PRINTER RA SHARIF SHE'S WILD AGAIN TONIGHT SURF PHILOSOPHIES SVART KATT THE BEAR QUARTET THE FINE ARTS SHOWCASE THIS IS HEAD ULF STURESON VED YAST NEED FOR SPEED BO MEHR BOB HUND