Two new prints...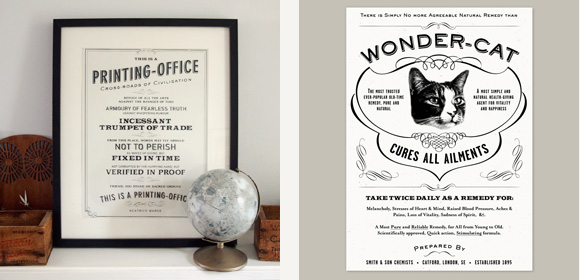 Two new prints have just been added to my Etsy shop, inspired by my growing collection of vintage ephemera. Buy them here or hop over to my blog to read a bit more about them.
Also in store...

Lots of recent vintage finds in the shop now, from Victorian advertising to pretty botantical prints.
Recent blog round-up

I took a mini-holiday to North Devon, gave the blog a new look and announced I'm going freelance, posted about a beatiful mid-century bungalow and shared some summery recipes.
And keep an eye out because I have a fantastic giveaway coming up for photography fans very soon...
That's all for now!
Remember code 'WKDNews' for free shipping in the Etsy shop.