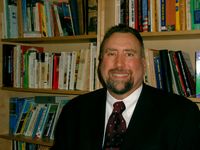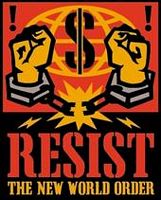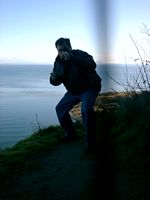 John in the IAHF Office,..............................................
All of Us on the Edge of the Cliff
IAHF List:
Please watch this video of Dick Morris discussing what just happened at the G-20 Summit in London:
Obama has just engaged in the single most traitorous acts ever perpetrated against the American people through his criminal actions at the G-20 Summit. The Bilderberg puppet currently occupying the White House must be opposed with every fiber of our being, along with his controllers- especially Zbignieu Brzezinski- current events are moving us toward civil war and martial here in America as our country is being forcibly dismantled right under our noses.
Read this commentary by Dick Morris- I'll have some thoughts about this and the implications for Health Freedom below it. I'll also take a look at the (so called) "Cyber Security" bills sponsored by Senator Jay Rockefeller (D-WV), and their implications as we seek to defend the Dietary Supplement Health and Education Act by defending US Sovereignty as the main way of attempting to thwart the ruling elite's genocide and societal control agendas. Due to what has just happened at the G- 20 Summit, The EU is now in control of America's financial decision making, not Congress. The EU is driving what happens at Codex and they're in position now to force America into a North American Union dictatorship with Canada and Mexico, but we are going to monkeywrench this nonsense via strategic action that I'll outline below.
THE DECLARATION OF INDEPENDENCE HAS BEEN REPEALED

By DICK MORRIS

Published on DickMorris.com on April 6, 2009
On April 2, 2009, the work of July 4, 1776 was nullified at the meeting of the G-20 in London. The joint communiqué essentially announces a global economic union with uniform regulations and bylaws for all nations, including the United States. Henceforth, our SEC, Commodities Trading Commission, Federal Reserve Board and other regulators will have to march to the beat of drums pounded by the Financial Stability Board (FSB), a body of central bankers from each of the G-20 states and the European Union.

The mandate conferred on the FSB is remarkable for its scope and open-endedness. It is to set a "framework of internationally agreed high standards that a global financial system requires." These standards are to include the extension of "regulation and oversight to all systemically important financial institutions, instruments, and markets...[including] systemically important hedge funds."

Note the key word: "all." If the FSB, in its international wisdom, considers an institution or company "systemically important", it may regulate and over see it. This provision extends and internationalizes the proposals of the Obama Administration to regulate all firms, in whatever sector of the economy that it deems to be "too big to fail."

The FSB is also charged with "implementing...tough new principles on pay and compensation and to support sustainable compensation schemes and the corporate social responsibility of all firms."

That means that the FSB will regulate how much executives are to be paid and will enforce its idea of corporate social responsibility at "all firms."

The head of the Financial Stability Forum, the precursor to the new FSB, is Mario Draghi, Italy's central bank president. In a speech on February 21, 2009, he gave us clues to his thinking. He noted that "the progress we have made in revising the global regulatory framework...would have been unthinkable just months ago."

He said that "every financial institution capable of creating systemic risk will be subject to supervision." He adds that "it is envisaged that, at international level, the governance of financial institutions, executive compensation, and the special duties of intermediaries to protect retail investors will be subject to explicit supervision."

In remarks right before the London conference, Draghi said that while "I don't see the FSF [now the FSB] as a global regulator at the present time...it should be a standard setter that coordinates national agencies."

This "coordination of national agencies" and the "setting" of "standards" is an explicit statement of the mandate the FSB will have over our national regulatory agencies.

Obama, perhaps feeling guilty for the US role in triggering the international crisis, has, indeed, given away the store. Now we may no longer look to presidential appointees, confirmed by the Senate, to make policy for our economy. These decisions will be made internationally.

And Europe will dominate them. The FSF and, presumably, the FSB, is now composed of the central bankers of Australia, Canada, France, Germany, Hong Kong, Italy, Japan, Netherlands, Singapore, Switzerland, the United Kingdom, and the United States plus representatives of the World Bank, the European Union, the IMF, and the Organization for Economic Co-operation and Development (OECD).

Europe, in other words, has six of the twelve national members. The G-20 will enlarge the FSB to include all its member nations, but the pro-European bias will be clear. The United States, with a GDP three times that of the next largest G-20 member (Japan), will have one vote. So will Italy.

The Europeans have been trying to get their hands on our financial system for decades. It is essential to them that they rein in American free enterprise so that their socialist heaven will not be polluted by vices such as the profit motive. Now, with President Obama's approval, they have done it.
SENATOR ROCKEFELLER (D-WV) ATTACKS THE INTERNET UNDER GUISE OF "DEFENDING CYBER SECURITY"
Watch this:
The Cybersecurity Act of 2009
(PDF) gives the president the ability to "declare a cybersecurity emergency" and shut down or limit Internet traffic in any "critical" information network "in the interest of national security." The bill
does not define a critical information network
or a
cybersecurity emergency
. That definition would be left to the president.
The bill does not only add to the power of the president. It also grants the Secretary of Commerce "access to all relevant data concerning [critical] networks without regard to any provision of law, regulation, rule, or policy restricting such access." This means he or she can monitor or access any data on private or public networks without regard to privacy laws.
Rockefeller made cybersecurity one of his key issues as a member of the Senate intelligence committee, which he chaired until last year. He now heads the Committee on Commerce, Science and Transportation, which will take up this bill.
"We must protect our critical infrastructure at all costs—from our water to our electricity, to banking, traffic lights and electronic health records—the list goes on," Rockefeller said in a statement. Snowe echoed her colleague, saying, "if we fail to take swift action, we, regrettably, risk a cyber-Katrina."
But the wide powers outlined in the Rockefeller-Snowe legislation has at least one Internet advocacy group worried. "The cybersecurity threat is real," says Leslie Harris, head of the Center for Democracy and Technology (CDT), "but such a drastic federal intervention in private communications technology and networks could harm both security and privacy."
The bill could undermine the Electronic Communications Privacy Act (ECPA), says CDT senior counsel Greg Nojeim. That law, enacted in the mid '80s, requires law enforcement seek a warrant before tapping in to data transmissions between computers.
"It's an incredibly broad authority," Nojeim says, pointing out that existing privacy laws "could fall to this authority."
Jennifer Granick, civil liberties director at the Electronic Frontier Foundation, says that granting such power to the Commerce secretary could actually cause networks to be less safe. When one person can access all information on a network, "it makes it more vulnerable to intruders," Granick says. "You've basically established a path for the bad guys to skip down."
The bill's scope, she says, is "contrary to what the Constitution promises us." That's because of the impact it could have on Internet users' privacy rights: If the Commerce Department uncovers evidence of illegal activity when accessing "critical" networks, that information could be used against a potential defendant, even if the department never had the intent to find incriminating evidence. And this might violate the Constitutional protection against searches without cause.
"Once information is accessed, it can be used for whatever purpose, no matter the original reason for accessing something," Granick says. "Who's interested in this [bill]? Law enforcement and people in the security industry who want to ensure more government dollars go to them."
Nojeim, though, thinks it's possible the bill's powers could be trimmed as it moves through Congress. "We will be working with them to clarify just what is needed and how to accomplish that," he says. "We're hopeful that some of the very broad powers that the bill would confer won't be included."
HAD ENOUGH???
If you aren't already a member of
Gun Owners of America
, I urge you to join, massively forward their legislative alerts, and to start taking target practice at your nearest rifle range:
http://gunowners.org/
Especially take note of the fact that Obama is setting up databases intended to match up gun owners with medical records so as to ban more people's access to firearms while charging each of us $10 Grand per year for the "privelege" by
forcing us to get medical insurance:
http://gunowners.org/a040209htm.htm
and note that anti gunner Eric Holder has just been sworn in as Attorney General
http://gunowners.org/a020409.htm
We're getting very close to the time when it could become necessary to start shooting the
terrorists
occupying the District of Criminals.
You need to realize that the G-20 Summit just put the EU in control of our nations financial decision making. You need to realize that whats happening at Codex vis a vis Dietary Supplements is being driven by the EU where their draconian Food Supplements Directive, Medicines Directive, and Herbal Directives are threatening to crush consumer access to dietary supplements, and now the EU is in a position to force the accelerated dismantling of America and our being forced into a North American Union Dictatorship.
Obama is deeply committed to the planned destruction of America and all of our civil liberties, but we're not going to take ANY of this.
WHAT TO DO:
I want you all to call your Senators and Congressmen via the Capital Switchboard at 202-224-3121 in opposition to the Cybersecurity Act of 2009. It doesn't yet have a bill number according to thomas.loc.gov When you get your Congressman or Senator's aide on the phone, let them know you have joined Gun Owners of America, and that it appears like its getting very close to the time when we may have no choice but to declare war on the vast collection of mindless New World Order controlled zombies currently purporting to "represent" us inside the District of Criminals, especially the Obamation, Olympia Snowe, and Rockefeller.
We must remind these peons that we outnumber them heavily, and that we regard them to be terrorists. I don't know about you, but I've had more than ENOUGH!!
You see, I am a Libertarian. I believe in my heart that all of us have the right to ingest any substance we want into what I fully believe are OUR bodies. I do not believe our bodies and minds are the property of the damn Government, but thats what THEY increasingly seem to believe. They act as though they think we are the collateral for the unpayable debt, and that they will do with us whatever they wish.
You'll be very glad to know that a Supreme Court decision protects members in good standing of the Native American Church to possess any substance they wish if they consider it to be a sacrament, be it marijuana, peyote, echinacea, or any other herb or dietary supplement.
You'll also be glad to know that recently in Ohio, a woman who was charged with "practicing medicine without a license" who was hauled before a Judge was apologized to by the Judge when he was made to realize that he in fact had no jurisdiction over her because she was a member of the Native American Church protected by this same Supreme Court decision.
You'll be glad to know that you don't have to have a drop of native blood to join, and you'll be glad to know that if you do join you can take courses from Cloudpiler Landis that will help you be your own doctor when Martial Law goes down and our predatory government attempts to start rounding up all dissenters.
You'll be glad to know that Cloudpiler is descended from the famous Chief Joseph who refused to ever live on a reservation, a courageous man who fought 13 pitched battles against the US Calvary during the course of a brilliant 1200 mile tactical retreat into Canada. Via the Nemenhah band we can defend against the FDA which would have no jurisdiction over any buyers clubs we set up for dietary supplements.
We don't have to take any of this crap laying down. I intend to fight these collectivist bastards with every fiber of my being, and I urge you to join me. Please forward this widely, and urge everyone you know to sign on to the IAHF email distribution list at www.iahf.com Rember to delete the unsub link at the bottom of this email before forwarding or else someone might click on it which would unsub you.
Please assist IAHF in doing this work. Your donations let me know you care, that you're with me, and that you want to help me carry my message as far and wide as humanly possible!
You can zip a quick donation to IAHF via paypal at http://www.iahf.com/index1.html or via check or M.O. to IAHF 556 Boundary Bay Rd., Point Roberts WA 98281 USA Questions? Call me at 800-333-2553 Pacific time home and work.