WinterGrade during the winter months

Every month we give you an update on the projects that have been completed by our applicators with Liquid Rubber®. Some are large (in terms of volume), others are smaller, but this way you get an impression of the many possibilities with Liquid Rubber. If you have any questions about these projects, please contact us.
Project:
Concrete sealing
Description:

Liquid Rubber HBS-200 is a universal sealant that can be used in many applications. At this project, the HBS-200 is applied as a durable sealant for the connection between basement walls and the concrete prefab elements. An easy and durable way to seal this difficult connection. Because of the high flexibility of the HBS-200, movement in the construction can easily be captured.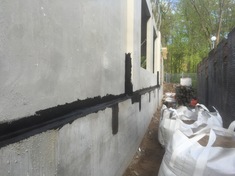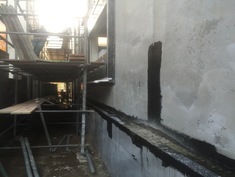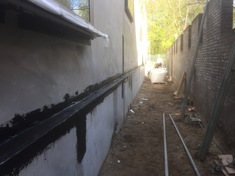 Photos: Liquid Rubber Europe (LRE Coatings BV)
------------------------------------------------------------------------------------------------------------------------------------------------
Project:
Steel protection at Amsterdam Central Station

Corrosion is a very common problem on many stations. Because of the combination of water and de-icing salts the steel frames are heavily damaged by corrosion.
Liquid Rubber HBS-200 was applied on the bottom of the steel frames. Liquid Rubber is resistant against the water and the salts and ensures a durable protection against corrosion.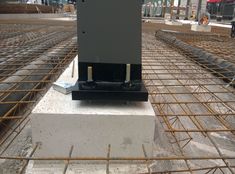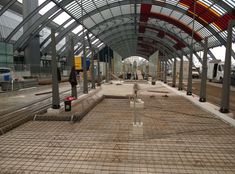 Photos: Liquid Rubber Europe (LRE Coatings BV)
------------------------------------------------------------------------------------------------------------------------------------------------
Project:
Sealants ice-track Thialf

During the renovation of the ice-track of the Thialf stadium in Heerenveen, Liquid Rubber was used for a very special and difficult seal.
The existing concrete floor needed to be renovated with a new insulation layer and a new concrete deck floor. On the overall surface there are many drain gutters to harvest the water that leaks from the ice track.
Liquid Rubber HBS-200 combined with geotextile was used to seal the entire drain gutter and bridge the different surfaces. We bridged the connection between old concrete floor, insulation and new deck floor. Due to the perfect adhesion on those surfaces, Liquid Rubber is the right product for this situation.

 

Liquid Rubber is resistant until -40˚C so perfect for this ice-track application.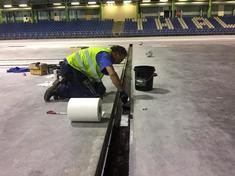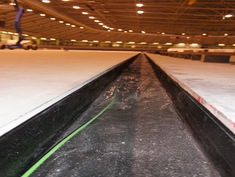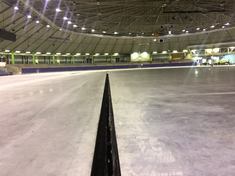 Photos: Liquid Rubber Europe (LRE Coatings BV)
Winter is finally here. Unfortunately, winter comes with difficult working conditions in the construction segment.
We don't participate on that with Liquid Rubber. Liquid Rubber HBS-200 can normally be applied until +5˚C. However, with the addition called WinterGrade, we are able to apply the product until -10˚C.
This alows the aplicators to be way more flexibile in their application possibilities. Hopefully, it won't get colder than -10˚C and we can keep continue working with Liquid Rubber during this winter.
The Liquid Rubber

WinterGrade

can be ordered via info@liquidrubbereurope.com or via +31297-587866.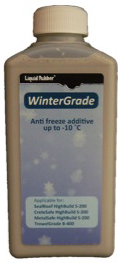 Photo: Liquid Rubber Europe (LRE Coatings BV)

On our social media account we post informative, interesting and entertaining posts. On YouTube we post videos that are informative and demonstrate the large number of possibilities of our product range. Besides following our developments you can also share your opinion about Liquid Rubber with the rest of the world.
 
Click the following buttons to follow Liquid Rubber Europe.
Liquid Rubber Europe, Groot Mijdrechtstraat 15, 3641 RV  Mijdrecht, The Netherlands

www.liquidrubbereurope.com