Did you know if you #BookDirect at one of our member inns, you can find great packages, save time & money? Booking Direct through our Bed & Breakfast Innkeepers of Colorado (BBIC) website which lists each of our members and direct links to the official individual websites, provides more detailed info, up-to-date availability and other lodging options including great inn packages, and special offers you will only find if you #BookDirect. Our association website includes direct links to our member's individual websites and availability calendars to save you time when you #BookDirect! It's the perfect hub for great B&B places to stay while visiting Colorado. And, you'll be assured independent properties meet quality standards through their association membership.
---
Inn-si
der Tips to Colorado B&B Stays!

Here you'll find quality accommodations and direct links to our Bed & Breakfast Innkeepers of Colorado member inns:
Whether it's a fun gathering, ski vacation, theatrical production, ice festival, cultural event or music enjoyment, our B&B association members are close-by for a good night's rest and a delicious home cooked breakfast each morning. Click below to #BookDirect!
---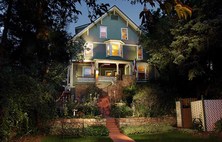 Avenue Hotel Bed & Breakfast Inn - is a boutique hotel, in historic Manitou Springs sits on a unique 1/4 acre downtown location. We offer an adult retreat to relax and enjoy turn of the century architecture with modern amenities.Our Colorado bed and breakfast Inn has a perfect location to walk to restaurants, shops, penny arcade and art galleries. Nestled at the base of Pikes Peak, we are centrally located and within minutes of most area attractions. Lovely guest rooms are warm and charming; each distinctive and spacious with a private baths and sitting areas. Everything is included: breakfast, free Wi-Fi, hot coffee or tea bar, free movies, snacks in your room, homemade cookies, computer & printer access, and a complimentary afternoon wine or beer. Don't forget your suits the outdoor patio Hot tub is a real pleasure after a full day. Numerous outdoor sitting area are located around the property, tables and chairs in the back garden and BBQ is available.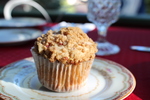 Adventures Outwest is just down the street with a thrilling Zip line, jeep rides and hot air balloon experience! The B&B is minutes away from the Pikes Peak Highway, Garden of the Gods, Cave of the Winds and Manitou Cliff Dwellings. Located 4 miles West of Colorado Springs, Innkeepers Gwenn David and Randy Hodges enjoy helping guests plan their daily activities and site seeing trips throughout the Pikes Peak region; they will gladly make reservations, provide maps and offer our best recommendations for local eateries to make your visit memorable.
Are you a Colorado Innkeeper? Bed & Breakfast Innkeepers of Colorado is the only Bed & Breakfast Association in our state exclusively representing bed and breakfasts. We will be updating our state guide in February and would be pleased to include your inn as a new member, so hurry and join now! We send guests directly to your official website and distribute print brochures to all Colorado Welcome Centers. Our quality standards assure guests of a comfortable stay and provide marketing opportunities. Click here for Membership Information, an online application and self-evaluation checklist.
---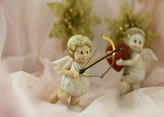 Cupid's Love Bites
(Lemon Ginger Cookies)
Servings: Makes approximately 36 - 2" cookies
Ingredients:
1 stick unsalted butter

1/2 cup white sugar

1 large egg

1/2 teaspoon pure vanilla extract

1 1/4 cups all-purpose flour

1/4 teaspoon salt

1/2 teaspoon ground ginger

1 tablespoon grated lemon zest

3 tablespoons crystallized ginger, minced

3/4 cup white chocolate chips (For Icing)

1 tablespoon vegetale oil (For Icing)

red sugar sprinkles (For Icing)
Blend butter and sugar in bowl of electric mixer, and then beat on high until fluffy (about 5 minutes).

Meanwhile, whisk together egg and vanilla in a small bowl.

In a separate bowl, stir flour, salt, ground ginger, lemon zest and crystallized ginger until blended.

Add egg mixture to butter and sugar and mix on low speed until incorporated.

Add flour mixture, gently combining until a smooth dough forms.

Place dough onto a piece of plastic wrap and shape into a disc. Wrap up and put dough into freezer and chill until solid (about 30 minutes).

Preheat oven to 375 degrees.

Remove dough from freezer and roll into 1/8- inch thickness on floured surface.

Using a 1-1/2-inch or 2-inch heart-shaped cookie cutter, cut out cookies, gently rolling left over dough until all is used.

Place on cookie sheets lined with parchment paper about 1-inch apart.

Bake until golden brown, about 8-10 minutes. Remove to wire rack.

Melt ¾ cup white chocolate chips with oil in microwaveable bowl for 1-2 minutes. Stir until smooth.

Take each cookie and dip into white chocolate, then place on wire rack. Immediately sprinkle red sugar over the white chocolate. Allow to cool on rack.

Enjoy more Recipes from Bed & Breakfast Innkeepers of Colorado! Order our Bed & Breakfast Innkeepers of Colorado Cookbook and take a taste of Colorado inns home with you! Special price of only $15 with FREE shipping. Colorado Culinary Inn-Spirations Cookbook Order Online.
---
Visit our member websites and you'll
be assured high standards when you
Did you know if you #BookDirect you can save time & money?
#BOOKDIRECT
AND SAVE!
~
with direct links to our bed and breakfast association members in Colorado
In This Issue
Quick Links:
~
Let's Get Social! Join us on
Social Media
~
Miss a newsletter? Check out our
Archive
of past