If you cannot view this BAP E-Blast correctly CLICK HERE and click on
PITTSBURGH GOSPEL COMMUNITY PRESENTS WE ARE ONE BENEFIT CONCERT FOR JAMES ZIEGLER, SUNDAY, MARCH 2, 2014 AT 5PM
PITTSBURGH GOSPEL COMMUNITY PRESENTS
WE ARE ONE
BENEFIT CONCERT FOR JAMES ZIEGLER
SUNDAY, MARCH 2, 2014 AT 5PM
MT. ARARAT BAPTIST CHURCH | 271 PAULSON AVENUE, PGH, PA 15206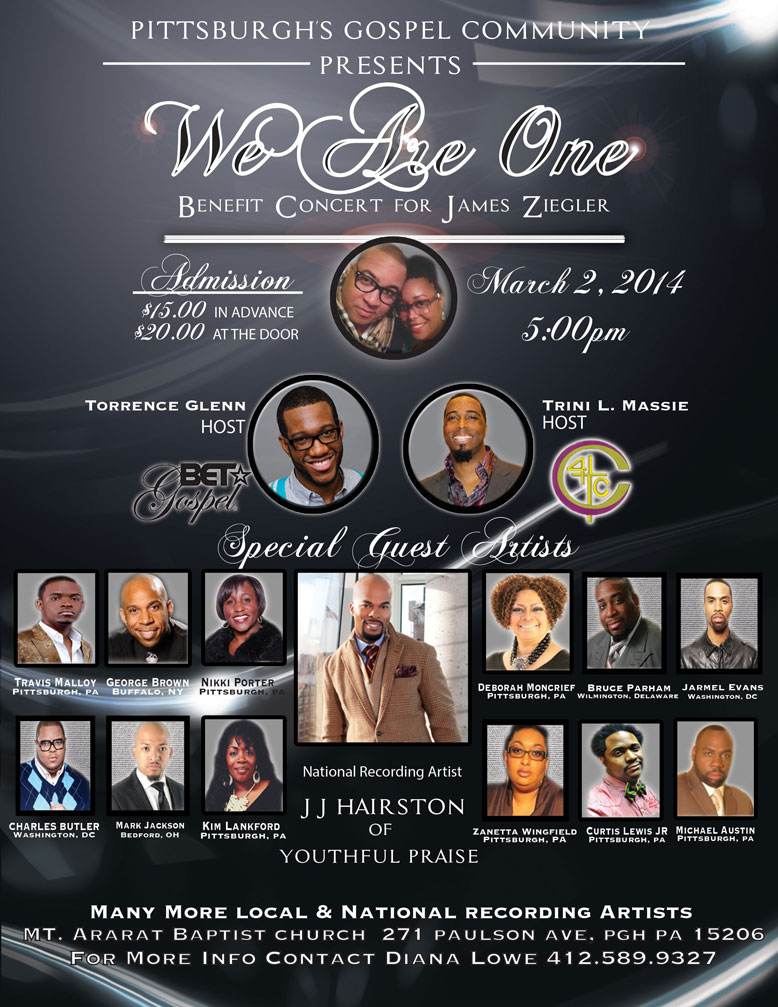 James Ziegler and his wife lost their apartment and all they own to a fire on January 1, 2014. All proceeds from this benefit concert will go to them to help them out in their time of need.
Tickets can be purchased from any choir member (Trini Massie and 4 the Caz of Christ, Another Level), call 412.589.9327, email zieglerbenefit@aol.com.
There are a set number of tickets and when they are gone, they are gone.