We're busy here at Adrian Recordings. YAST, VED, MF/MB/ have all released well received albums and now we are proud to present another hi-flying album from Malmö, Sweden. In every corner of the world excluding North America, we are today releasing the second album from This Is Head called: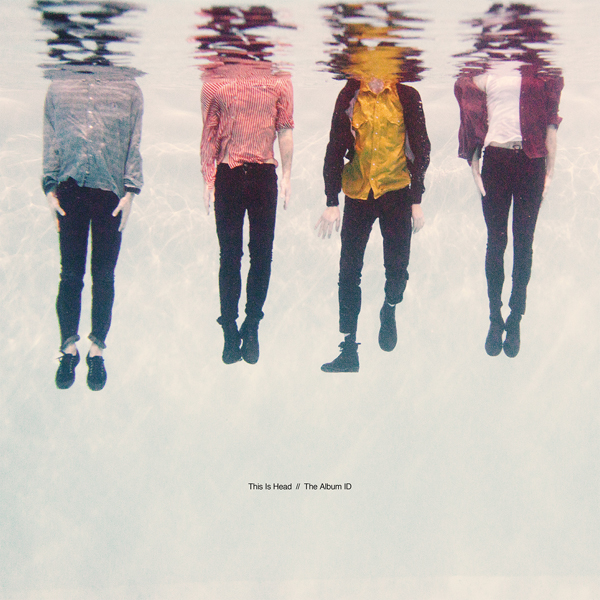 America will have it in time but until then you have to settle for The Album EP.
To celebrate the release we give you an exclusive live concert shoot in motion and sound at This Is Head's private release party in Malmö last week: vimeo.com/62761867
The band are right now in NYC for a few shows and then they are busy all spring. Don't miss out:
2013-03-27 - Fontana's – New York (USA)
2013-03-28 - PIANOS, New York (USA)
2013-03-29 - Rockwood Music Hall – New York (USA)
2013-04-05 - Debaser, Malmö (S)
2013-04-11 - Herrgårn, Linköping (S)
2013-04-25 - Pustervik, Göteborg (S)
2013-04-26 - Debaser Medis, Stockholm (S)
2013-04-27 - V-Dala, Uppsala (S)
2013-05-04 - Ideal Bar - Vega, Copenhagen (DK)
2013-05-23 - Marias Ballroom, Harburg (DE)
2013-05-24 - Molotow, Hamburg (DE)
2013-05-25 - Blauer Engel, Lübeck (DE)
2013-05-27 - Beatpol, Dresden (DE)
2013-05-28 - Café Wagner, Jena (DE)
2013-05-30 - Noch Besser Leben, Leipzig (DE)
2013-05-31 - Milla, München (DE)
2013-06-15 - Hultsfredsfestivalen, Sigtuna (S)

2013-07-12 – Island In The Sun, Jurmo (FI)
2013-07-13 – Parkfesten, Nora (S)

Hailing from Malmo, Sweden, This is Head make expansive, widescreen pop that doesn't rely on "whoah-ohs" to convey emotion. There's an expressive use of dynamics on the band's new longplayer, The Album ID.
"A B - Version" has everything you could possibly want from a Scandinavian indie pop record and more; tinkling idiophones, triumphant horns and spaced out samples all contribute to the dreamy but nonetheless purposeful and energetic aesthetic; while a discordant guitar riff cuts through the pleasant cooing of synthetic strings, lending a distinctly krauty flavour to the track.
Schlicht und einfach gut. [...]
Besticht immer durch inhärente Leichtigkeit und elektronische Spielereien
This Is Head are still their own in every respect and increasingly awesome at it, too, making "The Album ID" a wholly excellent rock album. So, crank the mutha up and let them sweep you away – it's a 45 minute ride you'll thank yourself for taking.
Last words goes to therapist D Broman:
Adam, Tom, Henric and Björn make up the four corners of the This Is Head square. Maybe a square is the wrong geometric shape to describe the process that resulted in "The Album ID", their second album, which now picks up where the final digit combination on the last album "0001" left off. The process that has been going on for over a year hasn't actually had any limits, rules or straight lines to stay within. It's like an unruly organism that has evolved and become a being of its own. A being that has itself affected the members just as much as they've been helping it to grow. They talk about songs that almost wrote themselves. About how their instruments seem to have their own friendships beyond human understanding. It sounds almost like witchcraft. Magic pots and bubbling cauldrons.
Can all this really be true? Doesn't it sound a bit contrived?
I meet them at Henric's rather out-of-the-way flat in Malmö, to try to find out the truth behind this apparently magical creative process. They seem a bit nervous that I'm there. A candle is burning on the table. Maybe they understand that I have my doubts, that something's wrong, because their eyes dart rapidly between me and the candle. When Adam starts coughing, the others begin too. But now it's time to hear the real story. The one that started with a ping pong table.
After universal critical acclaim, bunches of flowers at the National Radio Gold Awards, handshakes, pats on the back, and hugs and kisses, the quartet find themselves once again at their studio in an isolated industrial building, behind a bus garage in Kirseberg, Malmö. Behind them are all the summer festivals, club tours and secret gigs in basements and greenhouses, but now the party's over and after the party you have to tidy up, clean up, start again and build something new.
They describe the start as a struggle. Everything they wrote was bad. Sounded like rubbish. Nothing sounded worthy of being a follow-up and while they were stubbornly ploughing on with their music, they started gravitating towards the ping pong table in the studio and playing ping pong. Match after match, day after day, they played on, until one of the members went through a separation and got emotionally unmanageable when he lost. The joy of the game vanished and out of the ashes was born what would become album number two. "The Album ID" brought together This Is Head and producer Kalle Gustafsson-Jerneholm (of The Soundtrack of Our Lives), and the group members suddenly began racing back and forth between their studio and Svenska Grammofon Studion in Gothenburg. Their previous despair gave way to constructive work and creative recording nights where ideas could be tried out and sewn together.


This Is Head were back to life again.


It's as though a corpse has just awoken back in the room we're in. This is what they love to talk about. They gesture animatedly, their eyes bright. They talk about the solid friendships and mutual respect for each other that helped them build this album. About how Björn realized how beautifully he sang and how the others allowed him to sing as much as he wanted. About how each member is ultimately responsible for his own instrument and is therefore encouraged to experiment according to his own fancy. A song which has begun to take shape and find its place, is quickly changed again because a hasty night-time bike ride to Kirseberg, has provided new ideas that alter everything. In this way, the songs have been left simmering right up to the very end, with nobody really knowing what the final result would be. But now everything's finished - signed, sealed and delivered. We agree about the sound coming from Henric's speakers. It's immense, warm and intricate. Chanting choruses, high-pitched choirs, violins and strong emotional expression are blended with the sound of crickets, cowbells and gentle, rolling waves of synth. Every second has its own sound, and I want to hear everything again because I didn't really understand how it all worked. Please.


With "The Album ID", This Is Head seem to have created a record touched by a magical glow, but built on damned hard graft.


Sincerely
D. Broman

----

Adrian Recordings
Sweden

magnus@adrianrecordings.com
www.adrianrecordings.com