SHOP HOURS
Monday: CLOSED
Tuesday: 12 - 6
Wednesday: 12 - 6
Thursday: 12 - 7
Friday: 12 - 6
Saturday: 10 - 6
Sunday: 12 - 4

 

ReBelle will be CLOSED on November 23rd for Thanksgiving

 

 

 

 

November? How did this year fly by so quickly? As the leaves start to fall and the weather turns colder, our knitting has been kicked into high gear. It's also that time of year when we pull out our handknits and enjoy the warmth and memories they offer.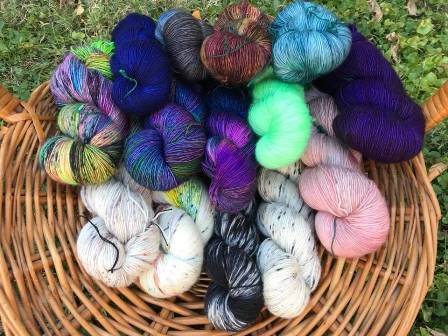 More Madeline Tosh is finally here! We have new colors in Tosh Merino Light (above), Tosh Sock (below) and Unicorn Tails.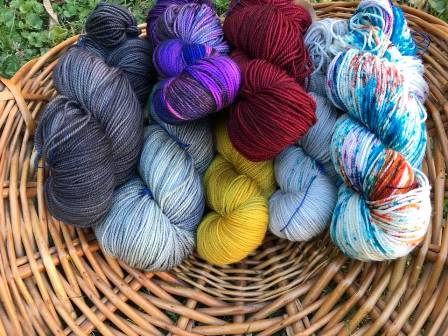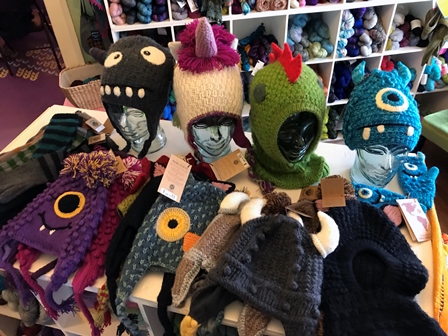 We also have these great hats and gloves. 
Featured Upcoming Classes
 

 

 

Cross Stitch Holiday Ornament ($20)

 

Counted cross stitch has made a pretty big comeback, come see why it is all the rage. We will be covering the basics while making adorable ornaments for gifts or for your tree. In this class you will learn to match your materials to your pattern, reading your pattern, the basic stitches, and how to finish your work. This is a beginning class so you need no previous experience to join us and the class price includes the kit with everything you need to get you started just bring yourself. This is a beginning class, but all levels are welcome.




Saturday, December 9th, 1-3pm







 
Granny Square Class ($15)

 

Come learn to crochet 3 different styles of granny squares with Raellyn. You will need to bring a size H or I crochet hook and worsted weight yarn. Beginners welcomed, but basic crochet experience is needed.

 

Saturday, December 2nd 4-6pm






 

 




In the first class you will learn to cast-on, knit, and bind off so you can start on a basic scarf or hand mitts. The second class will cover purling, increasing, decreasing and pattern reading. The price includes two classes, yarn and needles.

Wednesdays, December 6 & 13, 6-8pm