---
Woody Point AGM - Lovett Bay Boatshed
Saturday 9 April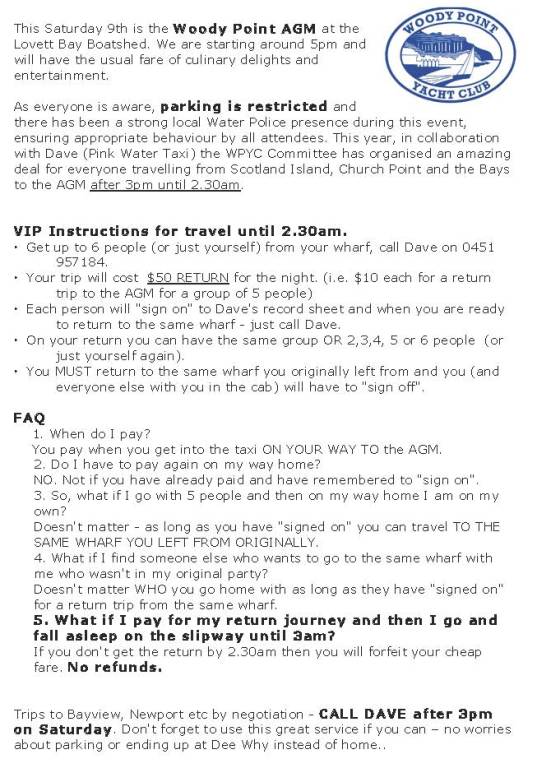 ---
CURRAWONG SALE FINALISED





Pittwater Council today announced that the sale of Currawong to the NSW Government had been finalised today, Friday 8 April.



With the finalisation of the sale, an historic agreement between the Council and the government to create a new state park is confirmed.

Mayor Harvey Rose said that six months of bipartisan negotiations between the government and the Council will result in Currawong and other key reserves forming Pittwater State Park.

Mayor Rose hailed the sale of Currawong as 'a great day for the people of Pittwater and New South Wales.'

Mackerel Beach Reserve which adjoins Currawong, Pittwater Park at Palm Beach and its ferry wharf, Governor Phillip Park at Palm Beach, Barrenjoey Beach, North Palm Beach and McKay Reserve will also become part of the Pittwater State Park.

As part of the agreement, the state government will take control of three Council-owned sites. Mackerel Beach and McKay Reserves will form part of the new Pittwater State Park. A third site at 69A Beaconsfield Street Newport, currently jointly owned by the NSW Government and the Council, will become Crown land.

Mayor Rose paid tribute to NSW Crown Lands for its efforts in concluding the sale. He also acknowledged the contribution of the Friends of Currawong and local member Rob Stokes MP.

"They have consistently kept Currawong in the public eye and led the fight tirelessly against over-development of the site," he said.

The operation of Pittwater State Park will follow that of similar state parks owned by the Crown across New South Wales through Crown Lands.

State parks provide camping and caravan sites, bungalows and cabins, plus a range of recreational activities such as picnicking, bushwalking, swimming and watersports, cycling and fishing.

Mayor Rose said that the existing conference centre at Currawong, known as the Tuta building, could provide the opportunity for environmental and other types of education at the site.

The Mayor said it would be likely that Pittwater Council will have responsibility for the day-to-day management of the site, while the NSW Government would be the land owner.

The operations of Pittwater State Park will be overseen by a board of trustees, comprising NSW Government and Pittwater Council representatives, representatives from the community and an independent chair.

Mayor Rose said that any future use of Currawong will be determined in close consultation with the community.

"It is envisaged that Currawong will be improved with eco-tourism, recreational, environmental education and heritage benefits for the community."

Mayor Harvey Rose: 9970 1104
General Manager Mark Ferguson, 9970 1105
8 April 2011



---
| | |
| --- | --- |
| Church Point Ferry Service | |
Green Ticket Success





17 tonnes of greenhouse gas emissions offset



The new 13-trip Green Ticket has surpassed our standard yellow multi-ticket! In the first quarter, 62% of regular full fare commuters paid an extra $1 ($60) to help us offset fuel emissions. That extra dollar means they not only helped the ferry service be an environmentally friendlier business, they also reduced their own footprint on the Planet.



How we offset – how much is 17 tonnes?



In the first quarter alone we have offset 17 tonnes of greenhouse gas with certified carbon credits. This is the equivalent of taking 51 cars off the road for one month, or at least as many tinnies! Put another way, it is about 28 return Sydney – Brisbane economy flights.




Investing in sustainability



To ensure proper process, sustainability consultants, Pangolin Associates, manage our certified carbon credits. We have invested credits in a wind power project in India to truly make a difference. Certified carbon credits typically support global renewable energy such as wind and solar.

In addition to carbon credits, the $1 is making a difference locally. A small part of the Green Ticket dollar goes into Australian reforestation. As such, Green Ticket passengers have already planted 17 managed, native trees. These are guaranteed for 30 years.




People want more!



Green Tickets have been a great success in our community! Many people who do not use a 13-trip pass have requested a way they can reduce their ferry footprint. As such donation boxes will be placed on the ferries for your convenience. If you would like to donate – the equivalent is 5₵ per one way trip, or 10₵ per return. Any amount donated will go directly to offset emissions and plant native trees.




L. Duck launched...


The word is we may see her around Pittwater early next week !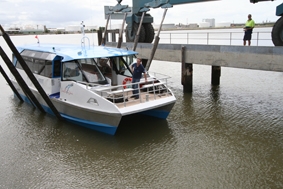 ---
Medical Emergencies on Scotland Island
Public Meeting - Wed 3 May, 7.30pm at SI Fire Station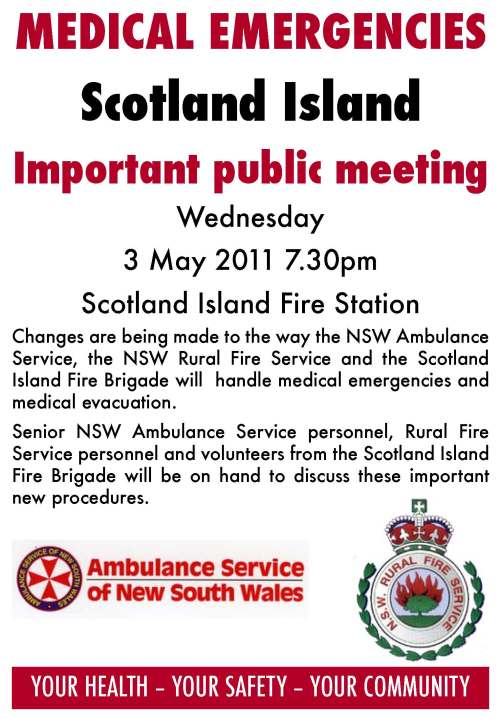 ---
Scotland Island and Western Shores
Indigenous Interests Group 2011

Friday April 15

The highly acclaimed film Liyarn Ngarn will be shown.



Liyarn Ngarn, in the Yawuru language of the West Kimberly region around Broome in Australia's far north-west, means "Coming Together of the Spirit". It epitomizes a 30-year long mission of Indigenous leader and Yawura man, Patrick Dodson, to bring about a lasting and true reconciliation between the original owners and the immigrants.

This compelling documentary tells of the devastation and inhumanity bought upon Indigenous people in every aspect of their daily lives. Personal stories of injustice are recounted by renowned English actor Pete Postlethwaite, as told to him by Patrick Dodson and Bill Johnson, an old English school friend, whose Indigenous son Louis died tragically.

Respected songman, Archie Roach, adds his powerful lyrics and voice to this often painful, yet inspiring, journey of strength.

Liyarn Ngarn aims to change peoples' perception and attitude to Indigenous people and to assist with the process of true and lasting reconciliation. It is also offers some kind of meaningful epitaph to the Indigenous lives lost through sheer inhumanity.

Some comments on the film:



"Liyarn Ngarn had me riveted and moved me to tears, anger and shame. It's the most culturally significant film I've seen in years ... Pete Postlethwaite, Archie Roach and Patrick Dodson are superb ... it's an absolute 'must see' for ALL Australians."




David Lightfoot, Film Producer, "Wolf Creek", "Rogue"






Where: Community Hall 7:30 pm




Bring a plate to share and something to drink



PS National Close the Gap Day was on March 24th, and we have registered our event as part of the day, but we are holding it a few weeks late due to various other commitments.



---
The Online Local Contact Guide

Click HERE to load
The views expressed in this newsletter are not necessarily the views of the Scotland Island Residents Association (SIRA), or the Western Pittwater Community Association (WPCA)
---