---
| | |
| --- | --- |
| | |
July's Memory Verse
2 Chronicles 7:14
"If my people, which are called by my name, shall humble themselves, and pray,
and seek my face, and turn from their wicked ways; then will I hear from heaven,
and will forgive their sin, and will heal their land."
We love Bible Time because...
It Is A Bible Based.

It Is Christ Center.

It Is Saturated With The Gospel.

It Is An Effective Outreach To The World's Greatest Mission Field - Children. We have found that those under the age of 19 respond the most to a Gospel presentation. We more respond to the Gospel in NBT than nearly any other outreach we have throughout the year.

It Involves Nearly The Entire Church Family. No other event takes place here at MLIBC that involves such a large percentage of our church members.

It Affords A Great Opportunity For New Believers To Get Involved In Serving The Lord. Many of our church folk have led their first soul to the Lord during one of our NBT rallies.

It Challenges Us In Our Own Personal Work And Service For The Lord.

It Provides Us With Scores Of Prospects For The Church.

It Presents A Positive And Biblical Experience For The Families Of Our Community.

It Places A Strong Emphasis On The Literal Creation Account Of Scripture.

It Is A Lot Of Fun Without Any Contemporary Compromises.

It Enables Our Teachers And Workers To Develop Their Gifts And Abilities.

It Gives Our Church The Opportunity To Invest In The Development Of The Two Young Men Serving The Lord With NBT.

Of The Positive Influence The Two NBT Evangelists Have On Our Youth. Just having the two evangelists here interacting with our youth is worth the time, money, and effort.

We Reach A Lot Of Kids!

We Reach A Lot Of Families!
The list could go on and on, and with these things in mind, "let's get the word around!" Bible Time begins this Monday, July 9 and continues all week through Friday, July 13.
Contact the church for more information. Please get involved. Use your car to bring in your neighborhood kids. Pray for God's power, for souls to be saved and for believers to be added to our church.
God bless you. I am looking forward to seeing you this Sunday in Sunday School. Be sure to bring your Bible and a friend.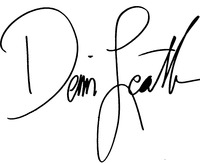 Dr. Dennis Leatherman - Pastor
Mountain Lake Independent Baptist Church
1005 Broadford Road, Oakland, MD, 21550