Contents
Welcome Back

Sat, Oct 4, 2014 - Behind the Scenes Tour at Canada's Wonderland

Tues, Oct 28, 2014 - Guest Speaker: Fraser Gorrie "Relentless Data"

Sad News - Loss of an ISA Fellow: Jim Dykes (1926-2014)

Save the Date - 2015 ISA Hamilton Expo - March 24, 2015


Welcome back after the summer break. The ISA Hamilton Exec is working hard to to bring you programming for the 2014/2015 year. Keep an eye on our website www.isahamilton.com for updates!

Behind the Scenes Tour at Canada's Wonderland - Sat, Oct 4, 8:30am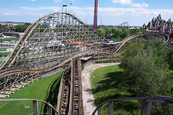 We are pleased to announce that ISA Toronto is hosting the 3rd annual ISA Toronto Day at Canada's Wonderland. Join us October 4th 2014 for what is expected to be a great time at Canada's Wonderland. ISA Toronto is offering members the exclusive chance to see behind the scenes of some the most popular and new rides from a control and automation perspective.
Other than enjoying the rides you will get a chance to learn about the new 4D interactive ride the Guardian. At 1000 feet long and 64 interactive projectors imprinting imagery across a TV screen over 472 feet by 12 feet high screen, truly a ride that is the first of its kind.
You will also get a look at the classic roller coaster the Wild Beast. This ride has a lift height of 82 feet and rockets around its 3150 feet of track. Both ISA members and non-members are welcome.

The group will meet at 8:30 am Saturday October 4th 2014 at the front gate. Ticket Costs are: $30.00 per person (which will required to be collected before head into the park, please bring cash) Everyone who gets hungry for lunch can stop by at Market Place Buffet or Courtyard.
Guest Speaker: Fraser Gorrie "Relentless Data" - Tues, Oct 28, 6:00pm


ISA Hamilton is pleased to announce that Guest speaker Fraser Gorrie will give a presentation how to effectively harness the power of analyzing process data after it leaves the control system.
Date: Tuesday, Oct 28, 2014
Location: Endress+Hauser (Burlington) – Board Room,

1075 Sutton Drive

,

Burlington

,

Ontario

L7L 5Z8

Canada
6:00 – dinner & networking

6:30 – guest speaker: 45 minutes.
A complementary light dinner is being provided courtesy of ISA Hamilton.
A lot of effort, expertise, and expense goes into the setting up, monitoring, and collection of sensor-produced streams of data. Protocols are in place to ensure that these data are accurate, precise and timely so that business goals and safety are ensured. Monitoring and control systems (SCADA, BAS, etc.) assess these streams and trigger alarms and control devices, but is that all these data are good for?
Both ISA members and non-members are welcome.
Sad News - Loss of ISA Fellow: Jim Dykes (1926-2014)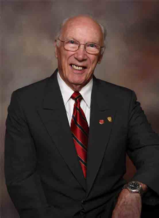 It is with great sadness we must inform you of the passing of Jim Dykes. Jim was a long-time member of the ISA and very active in both the ISA Toronto Section and with ISA Standards.
Many you may have met Jim in the 1960s when he was the I&C Chief at Domtar, a major Canadian Pulp & Paper and building products manufacturer. He was an innovator then and continued to contribute significantly to the Automation profession. Amongst other recognitions, Jim was elevated to a Fellow of ISA in November 2013.
Jim wrote two books relevant to his work as team leader of the Mechanical and Piping clauses of the proposed ISA Standard ISA-5.7 P&ID Drawings. The clauses were "Identification Mechanical and Process Equipment" and "Identification Process Piping and Fluids". During the ISA-5.7 committee dormant period, Jim prepared a full draft proposal for a recommended practice document. He was energetic and unstoppable, right to the end. Jim will be sorely missed.
Jim worked independently without fanfare. He passed away at the end of July 2013 after a short illness.
Save the Date: ISA Hamilton Expo - March 24, 2015

Our annual trade show and technical conference will be held on Tuesday, March 24, 2015 in the main exhibit hall at the Royal Botanical Gardens in Burlington. The show features approx. 50 table top display booths, a keynote speaker, a student poster show, and technical speakers. Admission is free and includes a hot lunch. More information, including vendor booth info, can be found at www.isahamilton.com/expo/

Thanks for reading.
ISA Hamilton

You are receiving this message because you opted in to receive messages from ISA Hamilton Section.
ISA Hamilton is a non-profit Canadian association for automation professionals and a local section of the ISA.