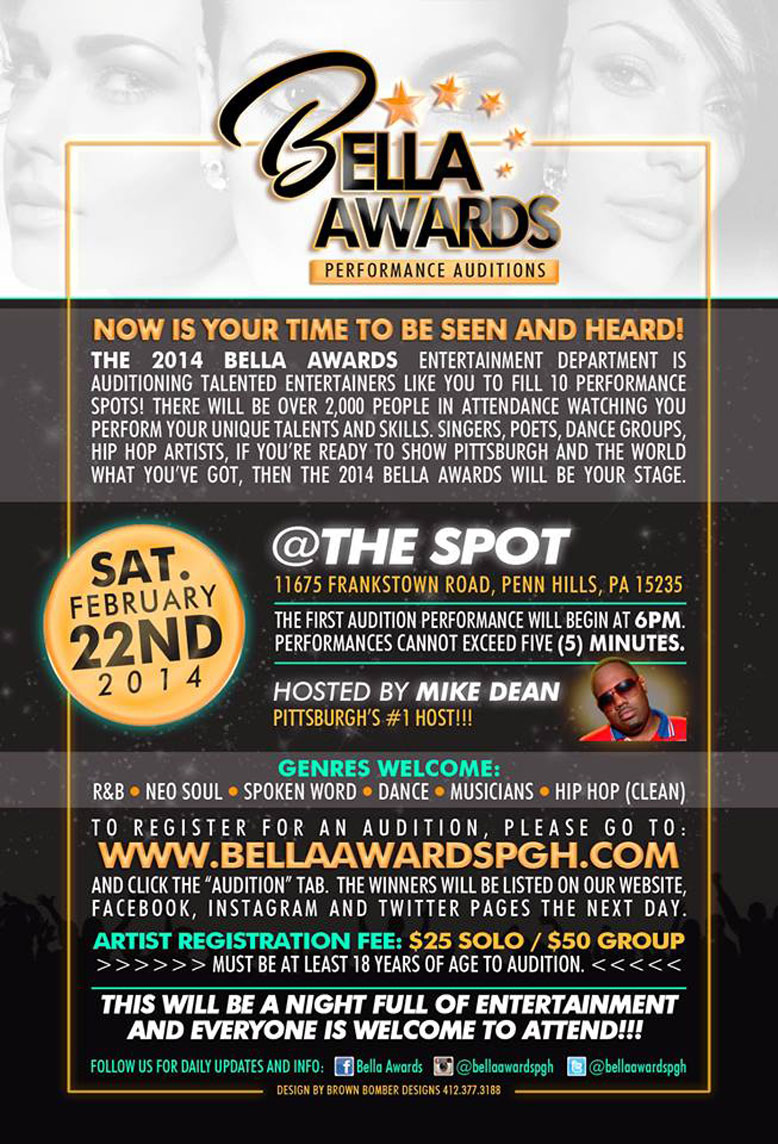 THIS OPEN CALL & LIVE SHOWCASE WILL BE HELD
@The Spot in Penn Hills ( 11675 Frankstown Road).

The 2014 Bella Awards Entertainment Department is auditioning talented entertainers like YOU to fill 10 performance spots!
WILL IT BE YOU?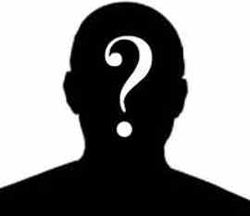 There will be over 2,000 people in attendance watching you perform your unique talents and skills. Singers, poets, dance groups, hip hop artists, if you're ready to show Pittsburgh and the world what you've got, then the 2014 Bella Awards will be your stage.
THE AUDITIONS WILL BE HELD Saturday, February 22, 2014 @The Spot in Penn Hills ( 11675 Frankstown Road). The first audition performance will begin 6pm. Performances cannot exceed five (5) minutes.
To register for an audition, please go to www.bellaawardspgh.com and click the "audition" tab. The winners will be listed on our website, Facebook, Instagram and Twitter pages the next day.
GENRES WELCOME: R&B, Neo Soul, Spoken Word, Dance, Musicians, and Hip Hop (clean).
Go to www.bellaawardspgh.com to Register.

Everyone is Welcome to Attend!
So come laugh.. drink.. eat and cheer for your favorite entertainers!