Contents
---
---
Clean Up Oz Day 2018
Clean Up Australia Day is here again - Sunday 4 March
Scotland Island & Western Foreshores are registered to participate once again! 
This event encourages and inspires thousands of Australians to take to their local park, beach, bushland and streets and really help make a difference to their local environment

Scotland Islanders - If you would like to help out, either by grabbing a bag and filling it, or helping to supervise activities, please email cassgye@spin.net.au to put your name on the list.

Western Foreshore folks - If you would like to help out, either by grabbing a bag and filling it, or helping to supervise activities, please email secretary@westpittwater.com.au to put your name on the list.

Come down to your nearest Wharf to collect a bag between the hours of

9am and 12.00pm.

 

Bring gloves, sunscreen, hat, sensible clothes and footwear – and don't forget to bring some water too!  



IF YOU HAVE A TINNIE, KAYAK OR OTHER WATERCRAFT THAT YOU WOULD LIKE REMOVED, PLEASE EMAIL

chaskell2@gmail.com

Toby and his crew will be out on the Laurel Mae to collect material.

Here is a link to the Clean Up Australia website: About the event - Clean Up Australia Day



---
Ballot open for sought after parking spaces in Sydney suburb
A BALLOT system will be put in place on a first-in, best-dressed system to allocate parking for offshore residents at Church Point.

The under-construction carpark will open late next month and the council opens applications for the 68 available parking spaces from today.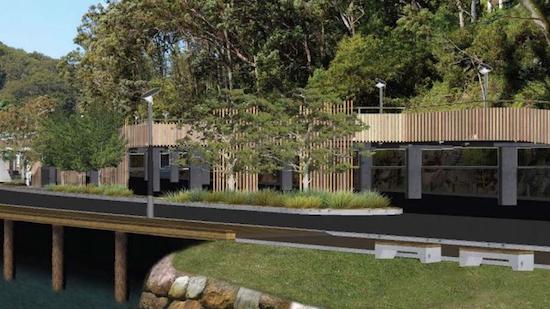 The two-level carpark on McCarrs Creek Rd will have reserved parking spaces on the top which will cost $4939 a year for a two-year term.

The lower level will be pay-and-display parking and will be available for Church Point permit holders overnight.

The council's infrastructure general manager Ben Taylor said the reserved spaces would be issued via four-rounds of expressions of interest.



"Demand for parking is a challenge at many locations across the northern beaches and Church Point has been particularly difficult for both local residents and those who live offshore," Mr Taylor said. "Too often we hear stories of offshore residents coming home and spending hours trying to park, having to walk kilometres to their car or even giving up and staying with friends nearby.

"Onshore residents are also impacted by the huge demand for limited spaces."

Mr Taylor said this new carpark, along with parking spaces at Church Point Reserve and Bothams Beach, would provide more options and help ease parking strain.

"After several years of consultation with the local community it is exciting to be offering some certainty to local residents," he said.

Priority in the first round of applications will be given to permanent offshore property owners at Scotland Island, Elvina Bay, Lovett Bay, Morning Bay and Douglas Estate who are existing holders of a Church Point parking permit.

Applications close Sunday, March 4, with the first round of permits announced March 12. Submit an EOI at the council website.

Enquiries: parkingoperations@northernbeaches.nsw.gov.au  
Regards The Community Engagement Team

Michelle Carter
Active Travel Officer Transport & Urban
Northern Beaches Council
P: 02 9970 1196



Source:

West Pittwater Community Association



---

Scotland Island Rural Fire Brigade AGM
Sunday March 18, 12.30pm
T

his is a reminder that the AGM will take place on Sunday 18th March, starting at 12:30 PM.



Our AGM is an important event because this is where we reflect back on what the Brigade has achieved in the last 12 months and elect field officers and administration roles responsible for the ongoing operation of the Brigade for the next year. 

All members and supporters are encouraged to attend and participate.

Following the meeting there will be a gathering for members to catch up while enjoying a BBQ lunch and a few drinks.            


If you are planning to attend, please RSVP by registering, click: Annual General Meeting 2018
The meeting will be followed by a light lunch and drinks, provided by the brigade.

Please note that the online payment system on our website is currently not working:


Annual memberships ($10) are due for renewal on 1st March 2018
Apologies to those members who have been attempting to pay online
No further renewal notices will be issued until the online payment system is fully operational
Members can pay their annual membership at the AGM either by cash or by EFTPOS
If you 

have

not logged or have forgotten your password you can reset your password: http://sirfb.org.au/Sys/ResetPasswordRequest

Thank you and hopefully see you on Sunday!

Geoff Bullock
Secretary SIRFB



---
Scotland Player Presents an IWD Event
A Night of Celebrating Women
Saurday March 10 at 7.30pm

---
The Bentley Effect: Film Screening at The Scotland Island Hall

Saturday 17th March at 7.30pm.
The Bentley Effect: Film Screening at The Scotland Island Hall on Saturday 17th March at 7.30pm.
Potluck from 6 pm.  BYO food and drink
Conversations with Kathy McKenzie authority/writer/activist on the impacts of CSG and coal mining on Australia's Great Artesian Basin at 6.30
We are very fortunate to have the rights to show this amazing and heart wrenching film in the hall. 

The evening will begin with a short talk about Coal Seam Gas and Fracking, followed by the film screening. 

Entry is by gold coin donation. 

Please bring some food / drink to share if you can. 

There will be a chance to chat and ask questions after the screening.  Hopefully you will feel both inspired and enraged and will join us on the

#Time2Choose

rally on 24th March.



You can watch the trailer and find out more here:  https://www.thebentleyeffect.com/



Don't miss this amazing opportunities - this film isn't available on Netflix or the internet! 



For more information about the screening, contact: Barbara 0400377056



---
Australia's Largest Selling Wine Syndicate Newsletter
All the Wine that's fit to Drink :)

Greetings

We now have all the details for our next tasting on Sunday March 4th. An exciting range of wine, including what I hope will be a splendid 'cheapie' - a Shaw Family Cabernet at $8.

Here are the arrangements:



PLACE:

The lovely boatshed 'Shiraz', owned by Alan and Ruth Gaines, on the eastern side of the island. If you are not sure of the exact location, a call to Alan and Ruth 99792070 will resolve it!


TIME:

3pm


DATE:

March 4th 2018


WHAT TO BRING:

Friends and family, wine glasses, finger food to share and a copy of the attached tasting notes and price list.

Did you realise that the Wine Syndicate, now in its 4th decade, is an entirely not-for-profit group, dedicated to supplying you with the finest of wine at the best possible price.
We look forward to your company and are assured of a perfect early autumn afternoon.

Friends signup HERE



---
Seeking Volunteers for Permaculture NB Committee
 

Permaculture Northern Beaches is currently seeking volunteers to fill a couple of committee roles for 2018:


 
Finance & Fundraising Team Leader (shared role)
The Finance & Fundraising Team Leaders:

Coordinate the identification and pursuit of ethical fundraising opportunities for the group by the Finance & Fundraising Team.
Collates any membership and other monies collected at PNB events or activities and deposits the funds into the PSN account.
Supports the PNB Committee to identify and apply for suitable funding grants to deliver special projects or to support existing key functions of the group. Provides the Committee with a monthly update on the financial health of the group and supports project teams with budgeting.
·         In 2018 they will additionally oversee the finances of the Green Home project grant.
This role is currently being shared, and is likely to be in the future if a single person is not able to take on the full responsibility.
 
Publicity Team Leader 
The Publicity Team Leader:

Develops a strategy and oversees the publicity for PNB  including special events, meetings, workshops and tours.
Liaises with media contacts as necessary to promote PNB activities including news releases.
Builds up a contact list for PNB for use for such events.
Works closely with the communications, events and education team leaders for publicising activities at least three months in advance.
 If you have not heard about permaculture, or the organisation, have a look at the website:

http://www.permaculturenorthernbeaches.org.au/


 
Please email  P.N.B@hotmail.com if you think this is something that you may be able to help with!



---
Scotland Island House for Rent for 3 months
July, August & septemberv 2018
Bright sunny north facing, fully furnished, 3 bedroom home with water views available for short term rental $750 per week.
One back from the water between Florence and Kevin Avenue.
Only a few minutes walk from Tennis ferry wharf.

Layout is upstairs and downstairs -1 large main ensuite (shower & toilet) bedroom upstairs with office and 2 bedrooms; 1 queen and one double bedroom downstairs with separate bathroom and toilet. External attached laundry.

Water, electricity and WIFI included. Reverse cycle heating and stand alone heater for upstairs.

Easy access with level entrance and only a few steps to the front door.

Ideal for a family wanting to come and try out the island over winter or for extended family visiting the beautiful Pittwater area.

Please contact Jane Kirby 0478454116




---
Small Welsh Dresser for sale


Good  condition

$95.00


Call Rowena
0406 046 256













---
Furniture for Sale
Fridge ( Fisher & Paykel )   $350
Washing machine (Sumsung)    $250
plus 6 beautiful chairs  $240
(NEW) Wooden Kitchen Table $300
TV Cabinet (Vintage)   $260
(NEW) 2 x Double Beds  $300
(NEW) 2 x Mattress   $220
OUTDOOR FURNITURE :
Wooden bench including cushions $100
Call Gina to arrange viewing.
0417 672 228



---
Wanted - Weights/Home Gym
I'm looking to buy/borrow some weights (barbell, weight plates and dumbbells and perhaps a bench).



Before buying something new and transporting it onto the island, I thought I'd put the feelers out and see if there might be something already on the island that needs a new home.

If you have some equipment along these lines that you would like sell and or loan (whatever works for your situation), please get in touch on 0414 469 859.

Thank you,
Claire



---
Looking for a Rental Property
Local resident looking for a rental property long term off-shore. 2-3 bedrooms. Great references.

Please call Thomas on 0406 654 466



---
Free* to a good home, available on the Island:  one double mattress, very good condition, not much used; and two double futons, very good condition.
 
* Absolutely free, yours to take away. But if you were to make a donation to Monika's Doggie Rescue in return, that would be really great.
 
Email boab.dale@gmail.com or text 0413 383 248.



---
For Sail!!
Solo suit 2 persons or one.
15 years old but very little use.
Great for Pittwater sailing fun.
Pivoting centreboard and easy single sail rigging.
Includes stainless steel laser trolly.
Available from waterfront near Tennis Wharf.
Happy to assist to rig and tow if needed.
| | | | |
| --- | --- | --- | --- |
| Weight | 70kg | Main area | 8.36sqm |
| Length | 3.78m | Designer | Jack Holt |
| Width | 1.55m | Year | 1956 |
| Mast length | 5.97m |      |      |

A bargain at $600

Call Karen on 0419417555


---
Bargain at $200 For a Beginner Rower.
Ausrowtec single skull.
No oars but has floats attached for beginner's balance.
21ft long suit weight up to 100kg person.
Just buy some second hand Croker oars and you are an Olympian in the making!!
Stored near Tennis Wharf.
Happy to assist in delivery.
Best fun on Pittwater.

Call Karen on 0419417555



---
Sale Commuter Polycraft. 4.5m 50HP Yamaha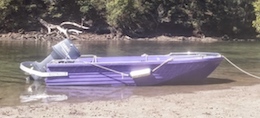 Moored on commuter wharf looking for its new owner is the perfect commuter boa (I used it without any trouble for 3 years)
4.5 mt polycraft renowned for its stability and capable of surviving  the constant rubbing of other boats on commuter wharf
Built and serviced regularly by Enterprise marine in Mona vale
50HP Yamaha: starts each time and serviced at the cost of 1750$ a month ago
Electric starter and  a new battery



Priced under 5000$ it is a bargain... but I have now moved onshore and do not use it enough.

For more info please contact Jean-Paul 0425252593



---
Wanted to Rent
Island permanent resident looking for temporary furnished bedroom to rent on the Island (for approx. 5 weeks)
March 12 – April 23 (negotiable)

Our house in Thompson St is being renovated and I will need somewhere else to sleep during this time.
No cooking.
Just a place to rest and sleep overnight.

Please call Susan Plattner 0476 105 858



---
Wanted Single Bed
We are looking to buy a single bed including mattress and bedding on the Island.
Should be in good condition.

Please contact Markus on 0473 425 690.
We are located on Thompson St. above Eastern



---
Double Bed Frame for Sale
Dissassembled frame - (easy to put together)


$100.00

Call Nathalie

0419432460






---
---
The Local Guide
Community Information
Scotland Island Web Site

 www.scotlandisland.org.au
click to go to the Calendar

Scotland Island Residents Facebook Page

click to go to Page

Scotland Island Community Vehicle -

0404 103 700
Number, Usage & Charges

Scotland Island Rural Fire Brigade

- 9999 4404
http://www.sirfb.org.au

West Pittwater Rural Fire Brigade

- 9997-3795
www.westpittwater.rfsa.org.au
Offshore Photo Gallery
offshore gallery
Scotland Island Residents Association (SIRA) Membership details - click here for details
West Pittwater Community Association (WPCA)

- www.westpittwater.com.au
Scotland Island Emergency Non-potable Water
Agreement for Sale of Non-potable Water
SIRA Membership Application
Emergency Non-potable Water Guidelines
General Information, Map & Contacts
http://www.scotlandisland.org.au/community/emergency-water/
Scotland Island & Offshore Children's Services (SIOCS)


Long Day Care at The Island Kindy in Catherine Park
Days of operation: Monday, Tuesday, Wednesday & Thursday
Times: 8.00am - 6.00pm
Before & After School Care
8.00am until walked to school ferry - collected from school ferry until 6.00pm
Vacation Care, Casual Care and Playgroup on Fridays
Hire the Kindy for Birthday Parties
Please call

02 9979 7856

or email SIOCSdirector@gmail.com
Facebook: https://www.facebook.com/theislandkindy
Website: http://scotlandislandkindy.business.site/
Scotland Island Community Hall Bookings

:  Barbara Labram M: 0473008339  or hall@sira.org.au
Pittwater Online News

-  http://www.pittwateronlinenews.com
Tick Fact Sheet
TUG Waitlist   (Tennis User Group) - Application Form
---
Transport
---
Real Estate
---
Services, Clubs & Accommodation
Scotland Island Traders

- On-line shopping from your computer through www.g2u.com.au -delivered to your door Scotland Island by Scotland Island Traders -  Graeme Richmond - Mobile: 0419 460 331
email scotlandislandtraders@gmail.com
Justice of the Peace

- Bob Mitchell (Mackerel Beach) - 0419 745 628
Justice o

f the Peace

- Tony Hendel - 0419 242723
Justice of the Peace

- Andy Derijk - Elvina Bay 0418 613 890
 

Justice of the Peace  - 

Lexie Le Blang 0418399674 or 99992574
Pittwater Community Arts Inc.

 - Enquiries Lorrie Morgan 9997 8079  lorriemay@bigpond.com
Peninsula Music Club

- enquiries Janice Tuynman - 99991937 - jt@swift dsl.com.au
Woody Point Yacht Club

-  http://www.wpyc.com.au   commodore@wpyc.com.au
Royal Prince Alfred Yacht Club

-

02 9997 1022

  http://www.rpayc.com.au/  
Royal Motor Yacht Club

- http://www.royalmotor.com.au/ 02 9997 5511
Scotland Island Lodge

- Bed & Breakfast - 02 9979 3301 or  http://www.scotlandislandlodge.com.au 
Pittwater Youth Hostel

 - (02) 9999 5748 (8-11 am and 5-8 pm)
http://www.yha.com.au/hostels/nsw/sydney-surrounds/pittwater/ 
Handy Service

- "No job too small"  - Call Alan 0447 775 541
Electrician Wayne

on Scotland Island 0418 229 277 - offshore community sparky - www.sparky.com.au
David Walsh

-

Graphic Design

-

Custom Made Sculpture

- 0404 239 212 - ital2@optusnet.com.au
Dog Wash & Grooming

- Call Jenni: 0450 444 100 or Email: jena50@hotmail.com
Free Pump Outs for Boats

- Council with RMS installed a pump out at Careel Bay wharf
Island Based Domestic Cleaner

 - Annie Hurn - 0410 688 008 - annie.hurn8@gmail.com
Solicitor - Rachel Carter - Carter O'Neill Legal - 0406 239 946
Blue Toro Mobile Mechanics Northern Beaches - Ben (owner operator) on 0420 851 706

Vehicle servicing and repairs by coming to you...
---
Island Classes (Fitness, Dance, Art etc)
Pilates, Meditation and Group Fitness

with Patrice -  0406 483 036 patrice.corrie@gmail.com
Art Classes

- drawing and painting in oils, acrylics and mixed media- Marion 0431 457 431
Dru Yoga

- Tuesday 9.00 to 10.30 Tuesday morning - Phone Katya on 0414 187 916
---
Groups
Green Group For Catherine Park

- Run by SIOCS - Emmie Collins on 0405 330 781
Parents & Kids Groups Playgroup

- Run by SIOCS - email Emma trysemz@tpg.com.au
Catherine Park Bush Care Group

, 2nd Sunday @ 9.30am, Sharon Kinnison @ 9997 6017
Island Thinking Group

-

Roy Baker, 9999 6891, roybaker99@yahoo.com
---
Government Organisations
---
Airlines, Buses and Railways
---
Weather
Pittwater Weather
Scotland Island Tides, Moon phases, Sun rise & set
Local Weather Forecast
Radar weather for Sydney (128k circle)

---
Emergency Contact Numbers   
ALL EMERGENCIES (Police - Fire - Ambulance)
000
Police Assistance Line & Information
13 1444 or 9281 0000
Broken Bay Water Police
9910 7899 or 0412 162 093
Marine Rescue Broken Bay - Weekend
(02) 9999 3554 - (02) 8411 1121
Marine Rescue Broken Bay - VHF Radio channel
VHF Radio Channel: VHF 16
27MHz Radio Channel: 86 or 88
Scotland Island Rural Fire Service 
9999 4404
Elvina Bay Rural Fire Service
9997 3795
Lovett Bay Rural Fire Service
9979 1612
Mackerl Beach Rural Fire Service
9974 1162
Rural Fire Service Headquarters Terrey Hills
9450 3000
NSW Fire Service General Information 9265 2999
9265 2999
Rural Fire Service General information
9450 3000
State Emergency Service, Warringah/Pittwater SES
13 25 00 9486 3399
National Parks & Wildlife Service: 000, general information
9457 9322
Dept of Community Services: general information
9977 6011
Sydney Water
132 090
Energy Australia
131 388, (ah) 131 909

---
---
A complete set of past electronic newsletters since May 2000 can be found and read at https://ymlp.com/archive_gesgjgm.php  or by clicking here or by visiting the Mona Vale Library.

The Island website is at www.scotlandisland.org.au




---
To Contribute
If you would like to contribute to this newsletter it's easy!. Send an e-mail to the editor (editor@scotlandisland.org.au) or by clicking here. Type your contribution (100 words or so would be fine) and assuming it is of general interest to the community, does not include matter of a political nature and is not offensive, it will appear next month.
Subscription Information
To get on and off this newsletter,

click here

or got to:

http://www.scotlandisland.org.au/signup .


To change your address, click the 'modify' link at the bottom of this newsletter or send an email to the

editor@scotlandisland.org.au


---
Follow the PON
---
The Online Local Contacts Guide
Click HERE to load
---
The views expressed in this newsletter are not necessarily the views of the Scotland Island Residents Association (SIRA), or the Western Pittwater Community Association (WPCA)

---