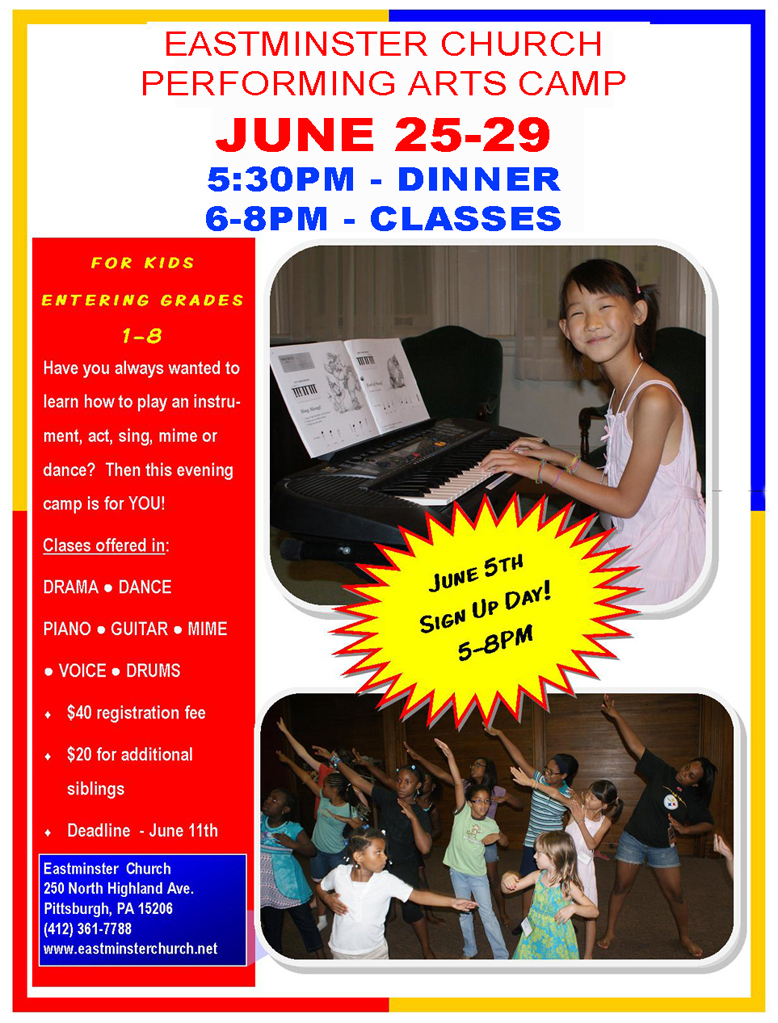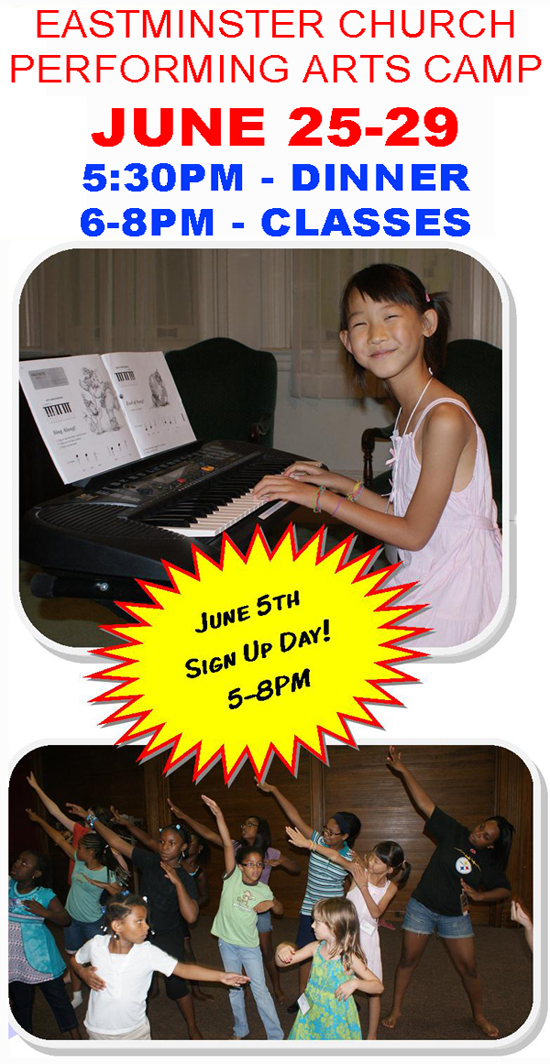 Eastminster Church Performing Arts Camp
KIDS entering grades 1-8! Do you have a hidden TALENT? Have you always wanted to learn how to play an instrument, act, sing, mime or dance? Then this evening camp is for YOU! Come learn from local professionals and even hit the stage to perform for Open Mic every day!
June 25-29
5:30 p.m. ~ DINNER
6-8 P.M.~ CLASSES
Classes offered in:
Drama
Piano
Dance
Guitar
Drums
Voice
Mime
Classes are filled on a first-come, first-served basis. Alternate choices may be assigned as classes fill up.
IMPORTANT INFO:
Preference given to children with 15206 zip code.
Dinner is included. (SERVED 5:30-6:00PM)·
COST FOR THE WEEK = $40.·
Additional siblings are $20 each.
Use a separate form for each child.·
Money and forms are due by June 11, 2012
STOP BY FOR OPEN SIGN-UP ON
TUESDAY, JUNE 5TH FROM 5-8 P.M.
Eastminster Presbyterian Church
250 North Highland Avenue
Pittsburgh, PA 15206
OR download a registration form at: www.eastminsterchurch.net
For more information, contact:
Nikki Porter, Director
Stacy Sutton, Assistant
Phone: 412-361-7788
Email: nporter@eastminsterchurch.net or ssutton@eastminsterchurch.net