Mighty Man Productions and N-Motion Entertainment presents a South Beach Party at Pittsburgh Center for the Arts! PCA will be transformed into a Miami South Beach like club! Enjoy the live jazz on the outdoor patio and a nice cool tropical drink! This South Beach party will create an atmosphere that will be hard to duplicate!


Dr James and Pam Johnson from Afro American Music Institute will be honored for their 30 years of work in the Pittsburgh Community. There will be special jazz performances on their behalf featuring some of the best musicians in the city. Scheduled to appear are Roger Humphries Sr., Carolyn Perteete, Howie Alexander, Eddie Baccus Jr. and many more.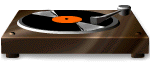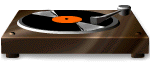 The King of DJ's, Mighty Man will be putting it down on the turntables downstairs in The Club. Mighty Man will be banging out the best in R&B, Old School, and smooth jamz all night long.

Start making plans to attend the one and only South Beach Party in Pittsburgh! Come out in your South Beach outfit wearing your favorite pastels, whites, linens!
Leave your jeans and tims at home, this is not the place!

$20 in Advance | $25 at the Door
Get advance tickets online or at Dorsey's and Stedeford's
Click Here to Purchase Tickets Online

For more info call 412.719.4120