NOVEMBER 2012                www.visionaryliving.com
In this issue:
Spirits, Shadows and Secrets International Symposium in Edinburgh in 2013... 

What's On Your A-List for 2013?

...

Cosmic Secrets of the Angels

... David Godwin: Rest in Peace... 
Book and Media News: The Vengeful Djinn in French... Coast to Coast chat... Angel and Ghost shows...  Filming for The Conspiracy Show

...
Mailbag Q&A:

Getting Rid of Shadow People... Living in a Vortex?  Get It Dowsed...
November Media & Events...

Guest Feature Article:

Do Animals Have Spirits? by Victor Paruta

...
Special Events in 2013... E-books by Rosemary... New and Recent Books in Print at Visionaryliving.com
My thoughts and prayers are with those who suffered so many losses in Hurricane Sandy.
SPIRITS, SHADOWS AND SECRETS INTERNATIONAL SYMPOSIUM, EDINBURGH, 2013
Next summer, from August 26-September 1, I will join a program of 60-75 leading researchers presenting at the first-ever "Spirits, Shadows and Secrets International Symposium" in Edinburgh, Scotland.   I will feature the latest in my ground-breaking research on the Djinn and the ET abduction phenomenon, and also on the emerging interdimensional Earth.  Time permitting, I may talk about spirit communications, too.

This amazing event is sponsored by
World Nexus Publications & Productions, LLC, to showcase the cutting edge in research on "an unprecedented synthesis of consciousness sweeping the planet" and a "new understanding of reality." 
In addition to the lectures, participants will enjoy a wide range of entertainment, dinners and social gatherings, and a chance to explore the beautiful and exciting city of Edinburgh.   If you want to be on the leading edge of consciousness transformation, this symposium is IT.  Don't miss it!
WHAT'S ON YOUR A-LIST FOR 2013?

I firmly believe it: 2013 is going to be a dynamic year of transformation!  As reflected in the lineup for the Scotland symposium, there are so many threads of exciting, fresh research underway.   We will see an increasing emphasis on positive change and a coming of age in consciousness.  That's where my own work will be centered.

On October 30 I did my annual live chat with

Coast to Coast Insiders

, and asked them what topics they are most interested in learning more about in the coming months.  Here are some of the hot buttons:
Past lives and reincarnation
The afterlife and survival after death
Communication with the dead
Mediumship

Astral travel and time travel
Interdimensional and parallel realities
I'd love to hear from

you

about what you'd like to explore or learn about more.  Drop me an email at

reguiley@gmail.com

.
_______________

COSMIC SECRETS OF THE ANGELS
In the emerging new reality, we will turn attention to angels again, but in a different way than in the past, when we looked to them primarily for rescue, miracles and personal guidance.  The angels are the keepers of cosmic wisdom and secrets, knowledge that is revealed through spiritual work.
No angel is more mysterious than Raziel, the angel of the secret regions, chief of the thrones, and chief of the Supreme Mysteries, who is charged with guarding the secrets of the universe. The name "Raziel" means "secret of God" or "angel of mysteries." 
Raziel is best-known as the keeper of the Sefer Raziel, or The Book of the Angel Raziel, a text of angel magic and Merkabah mysticism said to be the first book ever written, and hold all the secrets of the cosmos -- even things unknown to other angels. It is made of sapphire.
There are different stories about the book of secrets.  It originated in heaven. When God expelled Adam and Eve from Paradise, he took pity on them and told Raziel to give Adam the book, so that he could gaze into the mirror of all existence and see the face of God, and himself as an image of God. Adam and his lineage were visited constantly by the archangel Michael and other angels for instruction and consolation.
The book passed down to Noah, who uses it for making the ark, and to King Solomon, who was shown the book by Raziel in a dream and used it to learn his great magical wisdom and power.  The prophet Enoch consulted the book.
Texts of the Sefer Raziel are known to have been in existence in the 13th century.  Later editions have been translated and are available today.  The book discusses sacred names, angel language scripts, magical incantations for directing lower level angels, and magical instructions for rituals and the making of talismans and amulets.
Although the true keys in the book are not understood by any other angel, Raziel nonetheless stands on the peak of Mt. Horeb every day and proclaims the secrets to humankind.  Are we listening?
DAVID GODWIN: REST IN PEACE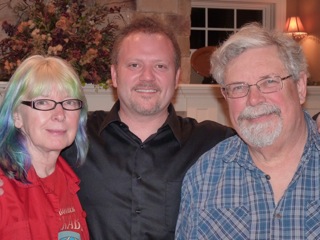 I was saddened late last month by the passing of my friend and colleague, David Godwin, author and managing editor of FATE Magazine.  I met David and Phyllis Galde, his business partner and housemate, around 1990-91, which led to my long involvement in FATE as a columnist and contributing editor.  David was a joy to work with.  Recently he undertook the editorial production for my own publishing company in addition to his responsbilities for FATE and Galde Press.
David authored Godwin's Cabalistic Encyclopedia, which went into three editions, an outstanding work considered as a must for anyone interested in Cabalistic magic.  It is a fine legacy, one that will last generations.
Work well done, David -- bon voyage!

[Photo: David Godwin, right with son-in-law Mike and Phyllis Galde.]
THE VENGEFUL DJINN IS TRANSLATED INTO FRENCH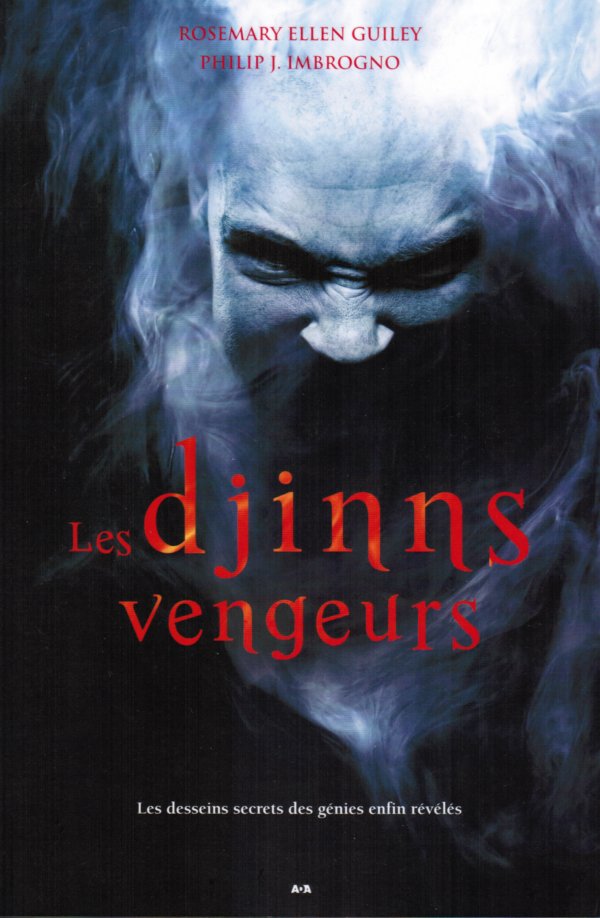 ADA, Inc. of Canada has published The Vengeful Djinn in French.  This is the second foreign translation for the title, which previously was published in Portuguese.
ANGEL INTERVIEW ON THE PARANORMAL PODCAST

I always enjoy talking with host

Jim Harold

for a show on his Paranormal Podcast.  The newest show is on angels, and you can get it archived at:
COAST TO COAST LIVE CHAT

The transcript on my October 30 live chat on Coast to Coast is available online to Insiders subscribers.
GHOSTS AND HAUNTINGS SHOW ON EXPLORING UNEXPLAINED PHENOMENA
I've enjoyed a long-time participation in

Scott Colborn's

popular radio show, exploring Unexplained Phenomena, and for Halloween I teamed up with my friend and colleague,

Dale Kaczmarek

, president and founder of the Ghost Research Society, to do a special show on ghosts, hauntings and some of our stranger experiences.  Here's the link:
http://bit.ly/T2tfNz
FILMING FOR THE CONSPIRACY SHOW
I've worked with Toronto radio and TV host

Richard Syrett

for years as his paranormal correspondent for The Conspiracy Show, now on Zoomer Radio, 740 AM.  Last year the show grew into a TV version by the same title, The Conspiracy Show, for Vision TV, and I was featured on episodes on vampires and werewolves.  We shot on location in New York City.
For the new season, I met with Richard once again in New York City to film for episodes on the Old Hag and on spirit communication.
What's On Your Mind?

GETTING RID OF SHADOW PEOPLE

Q

: 
Do you know how to make what you call "Shadow People" go away. My entire family, siblings, children and cousins, have all been effected by these things for all of our lives.
Q:
What can I do about the shadow people at my work.  How dangerous are they really?
A:

There are no universal remedies for Shadow People that work for everyone in all situations, all of the time, or even some of the time.  
In my research, I have collected many cases of Shadow People seeming to be attached to entire families, following them wherever they move.  They may have a variety of motives for doing so.
Most people experiment until they find something that resolves the problem or brings relief.  Such remedies include prayer, anger, will power, religious or magical invocation and amulets, salt, iron, and electromagnetic interference (keeping lights, TV, etc. on).  Environmental cleansings usually have a temporary effect.
In the case of Shadow People at work, they may have an attachment to the land that the building is on, and have access through a portal, or thin spot between dimensional realities.  They will not go away.
Shadow People seem to benefit from human fear, so not being afraid of them may, in some cases, diminish their activity.   
LIVING IN A VORTEX? GET IT DOWSED

Q:
I'm not sure where to begin -- so much has happened in the last 4 yrs.,  seeing spirits and feeling them and hearing them. I believe I live in a vortex, it is all so strange. But lately I have getting sick a lot, and I wonder if this could be because of all the activity in my house. A lot of headaches and stomach trouble.  I have been to the doctor so many times and they cannot find any reason for it. I have had my house cleansed 4 times by different denominations and I have used white sage. Nothing seems to help.
A:

  A vortex, or a portal, is a thin spot between parallel dimensions, places where paranormal and mysterious phenomena are ongoing, and people are likely to have entity contacts of all kinds.  Earth is peppered with portals of varying sizes.  I came to the conclusion long ago that portals have an anchor in the land itself.  If a structure is placed in one of these zones, it will become involved in the paranormal activity. 
Some of these openings can be minimized and others cannot, and it is unlikely that they can be closed off altogether.  People who move into paranormal hot zones have varying tolerances; some leave and some go with the flow.
If you've been living in the house for more than four years, then it is likely that there is another explanation than vortex or portal for your difficulties.  Paranormal activity does not start up out of the blue without a reason.  A question to answer is, what happened four years ago when the problems started?
Health can be adversely affected by electromagnetism, such as from high power lines, and by marked anomalies in the natural magnetic properties of the land.  Sometimes subterranean water flows can have adverse effects as well.
You might consult a dowser to find out the energetic properties of the land.  Many dowsers are able to redirect subterranean water influences.  Contact the American Dowsers Society for the chapter in your state.
_________________________
NOVEMBER MEDIA AND EVENTS
November 8 -- "Ghosts and Hauntings in West Virginia," lecture at the Ice House, Berkeley Springs, WV, 7-9 PM.

November 11 – "The Conspiracy Show" with Richard Syrett, 740 AM Zoomer Radio, Toronto, 11:30 PM EST.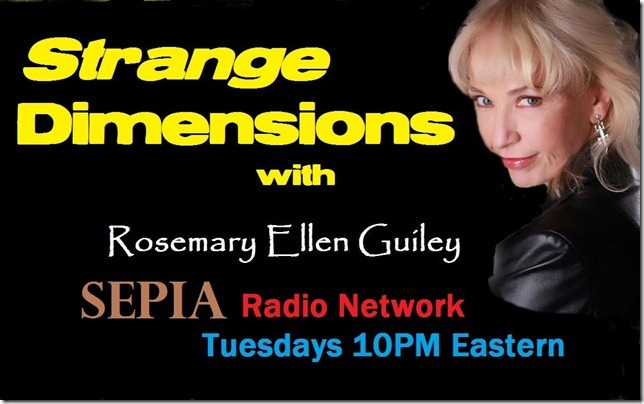 November 13 --
"Strange Dimensions" on the SEPIA Radio Network with hosts Eric and Jess Dionne, 10-11 PM EST.

November 19 – "The Interdimensional Landscape," lecture at The Guild, Manchester, CT, 7-9 PM.
November 24 – Exploring Unexplained Phenomena with Scott Colborn.   My regular segment will air from about 11:10-11:20 EST.
November 27 – "Strange Dimensions" on the SEPIA Radio Network with hosts Eric and Jess Dionne, 10-11 PM EST.
November 30 -- "Mantz and Mitchell" with Gary Mantz and Suzanne Mitchell, KKNW 1150 AM in the greater Seattle area, www.mantzandmitchell.com, 1-2 PM EST, 10-11 AM PST.  Topic:  Soul Journeys, my book on reincarnation and past lives.

_________________________
[This month I am delighted to feature a moving testimony about the afterlife survival of animals, written by Victor Paruta, a noted medium and paranormal investigator, and founder of Cincinnati's Victory of Life Expo.  I met Victor at the Universal Light Expo in Columbus in October, and am delighted to join his program for his spring expo on April 6-7, 2013.]
DO ANIMALS HAVE SPIRITS?

Copyright Victor Paruta, all rights reserved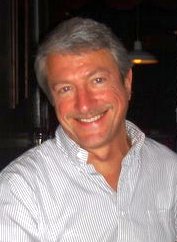 We tend to think of ourselves as more advanced than animals, but are we?
From personal experience I know that animals have spirits.  When my German Shepherd Misty died many years ago, we buried her in a garden in the backyard and had a ceremony for her.  A couple days later I was looking out the window into the night and beheld a surprising sight. 
From her grave a sphere of white light rose up out of the ground.  The sphere hovered there for a while radiating its energy throughout the yard.  Then it began circling the perimeter of the fenced in yard along the same route Misty took whenever I let her out.  She was patrolling her territory. 
After the sphere completed the usual route it paused as if to reflect on its life.  I got the impression Misty was having her life review, as people are said to, an entire life flashing by like a living slide show, images and feelings summarizing the significant events and relationships.  Misty was seeing that she fulfilled her duties as a loyal protector.  After a few moments the sphere disappeared into the night sky.  This sphere was her life force energy or Spirit. 
Later a psychic friend told me she saw Misty in my energy field and said that our pets often stay with us as spirit companions.  Animals can also reincarnate, sometimes even returning to us as new pets.
Is it presumptuous of humans to think that only they have spirits or an afterlife?  To Native Americans all life is sacred and of equal value in the eyes of the Great Spirit.  Animals ("four-leggeds") are considered spirit brothers who often serve us as teachers and guides.  Natives often adopt specific animals as their totems or spirit helpers from whom they draw strength and power.  Their creation myths center around animals, and often portray animals as older and wiser than humans. 
Animals were present during the birth of Jesus, perhaps to symbolize their importance.  They have been with us from our most primitive and ancient beginnings.  Humans have gained much from their utilitarian as well as spiritual qualities.
Statistically it has been shown that having a pet can increase the length and quality of one's life.  Animals are healers.  I remember visiting a friend and lying down on a daybed.  His snauzer climbed up on my stomach and made himself comfortable.  Suddenly a ball of healing energy surged through me from the dog.  It was unexpected and powerful.
Animals can be vehicles for divine intervention.  We often hear stories of animal heroes who save the lives of people, awakening a family to save them from a house fire, for example.  And even of wild animals who've helped lost children survive frigid nights by keeping them warm.  Watching our pets relax and groom themselves reminds us to be more in touch with our own bodies.
Recently I did a reading for someone and saw the spirit of a horse appear in her aura.  When I described the horse, the woman said that the horse was a pet who had died several years before.  The horse appeared to say hello, its love for its owner surviving death.  Similar appearances by spirit animals have occurred during readings many times throughout the years.
The value system which places human life above animal life may be shallow.  Our pets exhibit higher qualities such as devotion, affection and intelligence.  They often relate to us in surprisingly understanding and empathic ways and satisfy our need for love, companionship and play.  Animals display emotion and live lives of social complexity just as we do.  They are usually harmoniously interconnected with life and nature itself.  Perhaps one day we will say the same of ourselves. 
Victor Paruta is one of Cincinnati's most trusted psychic mediums and paranormal investigators. He is founder of the Victory of Light Expo, the Cincinnati region's largest and finest metaphysical convention, which is celebrating its 20th anniversary this November 17 & 18 at the Sharonville Convention Center. www.VictoryofLight.com.
______________________________

FAERIECON WEST, SEATTLE, FEBRUARY 22-24
Visit my booth at one of the biggest and best faery events!  Books, CDs and arts and crafts with faery, angel and magic themes.  At the Renaissance Hotel in downtown Seattle.
INTERNATIONAL UFO CONGRESS, ARIZONA, FEBRUARY 27 - MARCH 3

I will have a vendor table at the congress this year, and will feature my second book on the

Djinn

, which includes their involvement in the ET abduction phenomenon.  The congress will be at the Radisson casino and resort in Ft. McDowell.
_____________________________

E-BOOKS BY ROSEMARY
I have several
titles from my own press available on Kindle. 

Click on the titles or covers for more information and to order.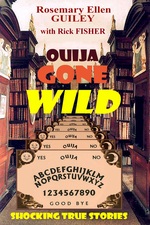 Ouija Gone Wild

, which I have co-authored with

Rick Fisher,

 
is the most comprehensive book written to date on the alluring talking board.  The book features dozens of riveting stories, the history of the board, the influence of films on popular opinions, and much more!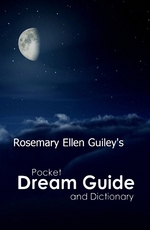 Rosemary Ellen Guiley's Pocket Dream Guide and Dictionary, everything you need for dream interpretation in one compact book!  The guide includes an overview of dreams, tips for interpreting dreams and improving dream recall, and a dictionary of the most common and useful symbols.

Rosemary Ellen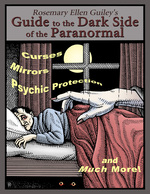 Guiley's Guide to the Dark Side of the Paranormal, a collection of 20 articles on curses, psychic protection, the evil eye, lethal ghosts, possessed possessions, the Djinn, Shadow People, the Ouija, dream invasion and more.  Read it and keep the light on at night!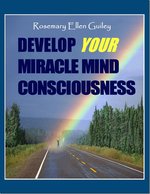 Develop Your Miracle Mind Consciousness, a helpful guide for staying on top of 2012, a dragon fire year.   Examines the states of consciousness conducive to miracles and practical tips for developing a daily "Miracle Mind Consciousness."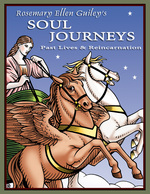 examines the evidence for reincarnation and the ways that a soul might return to physical form.  Famous cases investigated by scientists and experts are featured, as well as original cases from Rosemary's research.  Karma, relationships, soul mates, phobias and past-life healing are discussed.  Want to know who Jim Morrison of The Doors was in a past life?  Get the book!

_____________________________

NEW AND RECENT BOOKS IN PRINT AT VISIONARYLIVING.COM
To order autographed copies, click on the covers or here.
Ouija Gone Wild
is in the shop!  $18.95 plus s/h.
Soul Journeys
is available to ship, $16.95 plus s/h.
Rosemary Ellen Guiley's Guide to the Dark Side of the Paranormal is out in a paperback edition, fresh off the Visionary Living, Inc. press.  The book features 20 articles on dark side topics in the paranormal, occult and ufology, including Shadow People, the Djinn, curses, demons, Men in Black, dream invasion, sex with entities, vampire UFOs, and more.  $12.95 plus s/h.
This paperback is available only on my website bookshop and at my events.   It is also available in e-book format from Kindle at amazon.com.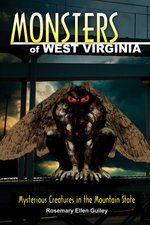 Monsters of West Virginia is new in 2012 from Stackpole Books.  The Mountain State teems with strange creatures!  Read about Mothman, the Flatwoods Monster, the Grafton Monster, Bigfoot, thunderbirds, mystery cats, werewolves and other oddities.  In addition, I discuss possible explanations for mysterious creatures from the perspective of multi-dimensional realities.  Even if you don't live in or visit West Virginia, it is an excellent introduction to the realm of the crypto-creatures, and to explanations for how and why they appear.  They are everywhere!
$12.95 plus s/h. 
"Strange Dimensions" is copyright Visionary Living, Inc., 2012.