Being

planned

for 20th March 2022 (Tutors have priority).  Peter Genet will take names of interested parties.
Skillshare

April 2022, Three Trees, Chiseldon
Bike Ride-Outs  on the 3rd Saturday of every even numbered month and the 3rd Sunday of every odd numbered Month. Email will be sent out to Bikers and added to the Forum.
Do you have a topic you would like discussed, or know of an interesting speaker?  Please contact Les Brown at
speakers@wiltshireroadar.co.uk
Congratulations to the following members who have passed their Advanced Tests recently:
Paul Pywell Car  Gold retest
Michael Neve Bike Silver 
Please welcome the following to the Group
:
Abdul Selemani              Bike
William Smith                 Bike
Mandy Stidard                Car
Ken Baxter                    Bike
Don't forget that we have a range of clothing available to purchase. We also offer a range of books, such as Roadcraft, Motorcycle Roadcraft and the Highway Code, and these are available at discounted prices.

For more information visit the Merchandise page of our web site at www.wiltshireroadar.co.uk.
We are always looking for more articles, ideas and news for the newsletter. Have you been somewhere interesting recently that would make a good story? If you attend any group events then take a camera and send us your pictures!

Please forward all contributions to newsletter@wiltshireroadar.co.uk
We're now on
Facebook
AND
Twitter!
I hope this newsletter finds you well and safe.  I am amazed we find ourselves at the end of another year, one which has been filled with such uncertainty and changes to our way of life.  I am grateful for your continued support to the Group and wish you and yours a Happy Christmas.
We have now been invited to re submit our accreditation to RoSPA which was  delayed last year.  The Committee will review the necessary paperwork and ensure it is submitted before the deadline of 31 Dec 21.  Having had a quick review I think we are in a good position and there is no need for us to amend out Constitution so I hope to do this without calling an Extraordinary General Meeting.  I see no reason for RoSPA not to renew the accreditation  - I also do not expect to hear from them too soon in the new year as they will have 50+ groups paperwork to review.  We will of course keep you informed of developments in the newsletter  as we have them.
Whilst the long winter keeps us huddled in the warm why not take the opportunity to keep up to date with Roadcraft and the Highway Code - always worth a review! 
I hope we can all start to meet again before too long but in the meantime please stay healthy and safe
Things are changing quickly and so we need to re-think how we tutor, espeically car tutors. The protocol below is being developed, but the main point is to only tutor if you feel comfortable, and to take precautions you feel necessary for your personal safety.
Wiltshire RoADAR COVID Secure Car Tutoring Protocol – As at 27 Oct 2021
This is a voluntary activity and both parties (Tutor and Associate) must be content to be in the same car as each other (normally the Associate's car).  It is recognised each individual has their own circumstances and acceptance of level of risk.  There will be no judgement of individuals who do not wish to conduct car training.
Wiltshire RoADAR have a written risk assessment which is available on request.  The mitigation factors listed below are to minimise the risk of coronavirus infection for the Tutor and the Associate.  These are the absolute minimum required and if individuals wish to add their own factors the this is up to them.
Essential Mitigation Measures
No training if either party has displayed COVID 19 symptoms within 7 days or is self-isolating in line with Government guidance (including Test and Trace protocols).

Associate and tutor to have conducted a lateral flow test within 2 days of the training session.  A positive test should be treated as per Government guidelines and precludes training.

Face covering to be worn by both tutor and associate.  These must be in place prior to entering the vehicle.

Ensure hands are clean (washed for 20 seconds and/or alcohol gel as a minimum) prior to fitting face covering.

Tutor and associate must not touch their face when in the vehicle or prior to washing/sanitising hands/ or removing gloves if worn.

Vehicle ventilation system to be on and drawing air from outside the vehicle (NOT on recirculation). Ventilation enhanced by opening rear windows to allow air flow over tutor and associate to go out of the vehicle.

Avoid face to face activity and conduct discussions outside the vehicle where safe and legal to do so.
Recommended Additional Mitigation Measures
Tutor wears disposable gloves when in the vehicle.

Any equipment taken into the vehicle by the tutor to be sanitised post the session (alcohol wipes or a bleach solution)

Associate to ensure vehicle interior is cleaned with sanitiser prior to tutor entering the vehicle.
Wiltshire RoADAR COVID Secure Bike Tutoring Protocol – As at 27 Oct 2021
We must ensure the safety of both the Associate and the Tutor.  The following protocol is to be followed:
Both parties must be happy to partake in the tutoring session – there is no penalty for not wishing to partake provided communication is clear.

No tutoring if either the Associate or the Tutor have displayed symptoms within the last 7 days or are told to self- isolate by the Government Track and Trace protocol.

It is strongly recommended both the Associate and the Tutor conduct a lateral Flow test no sooner than 2 days prior to the session.  A positive test should be treated as per Government guidelines and precludes training.

All must follow Government guidelines on self-isolation and shielding.

Appropriate Social distancing must be rigorously applied. 

Follow Government guidelines for hand cleansing and personal safety – hand sanitiser useful at all times.

Avoid busy locations for meeting, follow the latest Government guidelines for the use of cafes and/or take own refreshments. 

Associates to be encouraged to bring their own copy of Roadcraft and the Highway code for ease of reference during briefing and de-briefing sessions.

Tutor explanations and diagrams to be suitable for understanding from 2 metres.
Advice will be updated as and when it is recieved. But, please follow government guidelines.
Next course scheduled for the 20th March 2022. It is open to everyone, car and bike members alike. We are asking non-tutors £20 towards covering some of the costs which is around half price.
This course reinforced things we may have already known, but also provided a lot of updates and changes in how to manage an incident scene and who to look after first.
The course is a first come first basis, however, we plan to run more as demand dictates.
Let me know if interested petergenet@btinternet.com
Peter Genet
Travelling in the EU ? you need a new nationality sticker
From 28 Sep 21 if you are travelling in the EU please be aware of the following:
If your number plate includes the UK identifier with the Union flag (also known as the Union Jack), you do not need a UK sticker.
However, you will need to display a UK sticker clearly on the rear of your vehicle if your number plate has any of the following:
a GB identifier with the Union flag

a Euro symbol

a national flag of England, Scotland or Wales

numbers and letters only – no flag or identifier
If you're in Spain, Cyprus or Malta, you must display a UK sticker no matter what is on your number plate.
You do not need a UK number plate or sticker to drive in Ireland
Have you been up to anything to do with Riding or Driving lately? If so, then please let us know as we would love to include it here; photos would be great too!
Update from the organiser
200 Mile Wiltshire Challenge to raise money for Blood Bikes

A 200 mile circular ride on scenic tarmac roads around the County boundary of Wiltshire in aid of Freewheelers'
Freewheelers EVS, the blood bike charity, has received donations of more than £1300 from generous motorcyclists across the west country who took part in a ride around the county border of Wiltshire over the past month.
Ken Fryer, Chair of the organizing club, Wiltshire and Bath Advanced Motorcyclists, thanked the 98 participants for their generosity and said 'WaBAM is pleased to organize events for its members and friends that support important voluntary services like Freewheelers'.
Mel Rowbottom, Chair of Freewheelers EVS said 'Several of our own volunteers took part in the Wiltshire 200 challenge giving great feedback on how well organized it had been and the enjoyable route whilst discovering new parts of Wiltshire. Thank you to WaBAM and the organizing team for supporting our charity and raising funds in a unique way. We are extremely grateful for this support that will cover around two weeks operational costs of the service'.
The Wiltshire 200 Challenge launched on Friday 22nd October and involved riding a circular route on tarmac roads following a turn-by-turn route book. The route took in the New Forest, Cranborne Chase, The Cotswolds', Lambourn Downs and Test Valley, avoiding built up areas where possible. The route took on average 6-7 hours to complete, including regular stops at cafes.
Freewheelers Emergency Voluntary Service is a registered charity that provides a free out-of-hours motorcycle courier service to hospitals covering parts of Wiltshire, Avon, South Gloucestershire and Somerset. Freewheelers EVS volunteers carry blood, medications and other products and their calls average 22 per day across the patch. In the period April 2020 to March 2021, Freewheelers EVS volunteers performed 7792 jobs. Further information about the work of Freewheelers EVS can be found at https://www.freewheelers.org.uk
Registration for the Wiltshire200Challenge is still open at https://www.wabam.org.uk/news
Once again, thank you so much for your support. Thinking has already started on W200C 2022!
 Driven Ohm Racing
After the last round at Castle Combe in September there was a feeling of unfinished business at race HQ. After a season of highs and lows we have experienced the disappointment of retirement (twice) and one failure to start, as well as the buzz of podium finishes. To retire from the last round with a broken driveshaft was gutting, but to pull out of the race from the class lead was a hard pill to swallow.
Fast forward to the Walter Hayes Trophy held over the weekend of 6
th
7
th
November. The WHT is a festival for Formula Fords, but they stage a few historic and production based closed wheel races to pad out the schedule. Our partner TM Racing like to run here as a season finale, and we went along in the R50 Cooper last year, so we booked on to run again this year.
The difference this year was that we were eligible to run in a 1 hour production endurance race, with a mandatory pitstop and optional driver change. I elected to do the full race myself. We were planning to use the race as an opportunity to prove the mechanical repairs and upgrades fitted to the car after the trouble we had in August and September. We had fitted new driveshafts and wheel bearings, as well as reverting back to the original gearbox with a new Limited Slip Differential fitted. My best times in the R50 were 1:22 during the race on 2020, so given the extra power of the R53 we expected to be around 1:17 or so this year.
As it turned out the car was much more punchy than we thought, I clocked 1:10's very consistently during qualifying. The recent remap which added 20% power and a lift of 20% torque, coupled with the superior drive out of corners with the competition LSD made a massive difference. The concern we had was endurance. We were not allowed to refuel the car at the pitstop, so had to run the full race on just a tankful of 45 litres. The car was using about a litre a lap at Combe, and the Silverstone National circuit was a tiny bit longer.
I qualified 4th on the road, the second of the Hatchback cars, and first in my class of sub 1600cc cars.
We took the start and I settled into a conservative rhythm of 1:11's as I was heavy with fuel. The two front row cars, a Zeos Sports prototype in P1 and a Porsche Cayman GT4 CupSport in P2 screeched off into the distance, and I pounded round behind the P3 Astra which began to belch blue smoke on the grid.
After 8 laps I came through Copse to waved yellow flags and sure enough, the Astra had expired – so I was up to P3.
After 24 laps I was called into the pits by my mechanic Andy from the pitwall. It was exactly half distance time wise, but worryingly we had used more than half a tank of fuel.
I returned to the track and set about "stroking" the car for the remaining 30 minutes to make sure we finished. I was short shifting, and running one gear higher for most of the lap, but my times only dropped to 1:13's, so it seemed OK.
After 18 more laps the fuel light came on, and I started to get concerned. The other car in my class had retired, so as long as I finished I would get a trophy for the class win – but could I finish?
On the 23rd lap after the stop, the car spluttered on the Wellington straight, I stopped breathing to see if that would help!
I cruised round to the pit entrance and the car kept running, sadly there was no chequered flag this time…. I logged 1:17 lap,  but had at least another lap to run. I slowed further making sure to weave a bit to slosh the last dregs of fuel to the pick-up pipe.
At Copse the Zeos had run off into retirement. I was up to P2, but it would count for nothing if I stopped on the track!
Logging a 1:50 for what would surely be my final tour, I was relieved to see the chequered flag just as the engine coughed its last. I popped the box into neutral and pushed the clutch in. The new wheel bearings probably helped as I rolled over the line, to much cheering from the marshalls on the pitwall, and rolled to a stop just off the track 100 metres after the line!
Cutting it fine! Race distance plus 100 metres is not what I'd hoped for, but a result is a result!
I was pushed back through the gate in the pitwall and got a bit of fuel from my crew and drove round to race control to present myself. They confirmed my finish in second and I was presented with a nice trophy. I was also classified winner of class TC1, so that upped my trophy haul to 5 for the year.
The aim for 2020 was to keep things clean and amass 12 or more race finished so I could qualify as a track instructor. That goal was achieved. The aim for this year was to do some proper racing and score a few trophies. We managed a total haul of 5, and did a lot of racing in the process. We also learned what the bittersweet sting of retirement is like, so all in all a very successful year!
The cars will be tucked up for the winter, and we have a third car to complete so we have a fuller fleet to offer for 2022. My race car plus two cars for hire.
We have confirmed the continuation of the sponsorship from Wiltshire RoADAR, and hope to secure more sponsorship to assist with our efforts during the coming season.
Follow  progress on Facebook @Driven.Ohm.Racing.
Please check the series website for the lastest details:
Looking forward to the dates for next year
Please let us know of any plans you may have; any road trips, any places to drive/ride to; maybe you have plans to unicycle the length of the UK - if you are planning this, please let us know as this would be great to read about!
Books!
Updates to Roadcraft are here!
Motorcycle Roadcraft is the police handbook for rider training. It's used by all the emergency services and forms a key reference for riding instructors.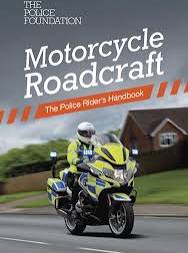 Updates for this new edition include a new overtaking chapter with separate sections on passing stationary vehicles, single stage overtakes, and multi-stage overtakes and new explanations of advanced concepts, such as limit points on left-hand bends. Guided by a working group of experienced instructors, Motorcycle Roadcraft is essential learning for police officers preparing for the demands of operational riding.

Roadcraft is the police handbook for driver training. It's used by all the emergency services and forms reference for driving instructors.
Updates for this new edition include a new overtaking chapter with separate sections on passing stationary vehicles, single stage overtakes, and multi-stage overtakes and new explanations of advanced concepts, such as limit points on left-hand bends.

Guided by a working group of experienced instructors, Roadcraft is essential learning for police officers preparing for the demands of operational driving.
We do have a few of the old Roadcraft books for both Cars and Bikes - if you would like one, please get in touch with the membership secretary. For these books we would appreciate a donation of £5 to the group which is less than half price. 
Promotional activities
Wiltshire Police have proposed dates or BikeSafe:

Plan for 2022 on way! 7 dates to be announced!
We will be supporting Wiltshire Police with BikeSafe both with tutors to make up the instructor numbers and to help promote the Group.  We do this in conjunction with WABAM so it is a great way to reinforce advanced riding and to gather new members.
I
f you have any ideas for events, then please get in touch with the committee using the committee email address
:
Look forward to hearing and discussing your ideas.
A generic set of slides has been created for use if you are asked about Wiltshire RoADAR and have the opportunity to present. This could be at a local club, workplace etc. Please send a mail to committee@wiltshireroadar.co.uk  
and the slides will be sent over to you.
We also have flyers and business cards so ask for these via the same means

Membership Secretary
Gary hands over to Neil Goodwin
On November 10th Gary handed over the reins of membership to Neil, who was elected onto the committee at the recent AGM. All the stationery and operator's manual were passed over and Neil has begun to ease himself into the role. Gary will support Neil in the background as he finds his feet, and will remain a general committee member going forward. Hopefully the streamlining that has been undertaken since Gary took over the role in 2017 will ensure that Neil is not overburdened with the upkeep of the database and the general membership tasks.
From all of us, thanks for all your hard work over the past few years Gary! It was especially good fun working with you on the committee. 
And welcome Neil! Looking forward to working with you!
Media coordinator - Help us to broaden our reach

To help promote the group we have a variety of online media platforms, FaceBook, YouTube, Instagram and Twitter. To help make the most out of the opportunities that these outlets provide, we could use some help from someone who has experience of using such tools. Drop me a line at secretary@wiltshireroadar.co.uk  if you would be interested in helping promote our group.
Committee minutes 
These are available from the Group Secretary if any member wishes to see them. If you are interested in reading the minutes, then please send a mail to the Group Secretary whom will promptly forward them onto you.
Forum
Please could all Members use the Forum on the Website which can be used for any purpose but particularly coordinating events, hints, tips and general conversation.  It is easy to register on the website so please do log on and chat away.
Test results 
Reminder to let the Membership Secretary and your tutor know when you have taken your Advanced Driving/Riding Test and result. This is so our database is kept up to date; there is no need or pressure at all to have the result published on the website or in this newsletter if you wish to keep your result confidential.