---
---
2018 Carols Afloat
Thursday, December 20

---
Kindy News


The Island Kindy needs committee members.
Are you able to assist?
Please contact Taurs at the Kindy - 9979 7856

---
Pittwater Waterway Review
We are undertaking a review to improve the management of the Pittwater waterway now and in the future.
Pop Up Sessions
2 days ago



We want to ensure you have the opportunity to talk to us about the draft Strategy. Staff will be available at the following times and locations to hear your thoughts and answer questions.

Come along and see us at

Palm Beach Wharf - Saturday 15 December 2018, 10am -12pm
Church Point Wharf - Saturday 2 February 2019, 12 - 2pm
Enquires: Strategic & Place Planning 1 on 130 434 434


Pittwater Waterway Strategy 2038 (Draft) on Exhibition
2 days ago



Following the Council meeting on Tuesday 27 November 2018 we are seeking comment on the Pittwater Waterway Strategy 2038 (Draft).

The draft Strategy sets the future direction for how the Pittwater Waterway will be sustainably managed over the next 20 years.


How to be involved




In writing marked 'Pittwater Waterway Strategy 2038 (draft)' to Northern Beaches Council PO Box 82 Manly NSW 1655
Hard copies of the relevant documents can also be viewed at Council's Customer Service Centres during business hours.

Submissions close Sunday 3 February 2019

Further details here at https://yoursay.northernbeaches.nsw.gov.au/WaterwayReview


---
Arts and Creativity Strategy

We are developing an Arts and Creativity Strategy which will create a new narrative for arts and creativity on the Northern Beaches.
How to get involved
10 days ago


At its meeting on 27 November 2018, Council resolved to place the Draft Northern Beaches Arts and Creativity Strategy on public exhibition.

View draft Arts and Creativity Strategy
View Council Minutes (External link)
We are keen to hear your thoughts on the draft Strategy and would appreciate if you could please complete a feedback form.

There will also be an opportunity to hear more about the project and provide verbal feedback at a community engagement event early next year; details to be provided, so watch this space.

We are inviting feedback from the community until Sunday 17 February 2019

Further details here at https://yoursay.northernbeaches.nsw.gov.au/artscreativity



---
2019 Scotland Island Waste Calendar
---
The Christmas Bus
The Christmas Bus is now operating from Mona Vale to Church Point.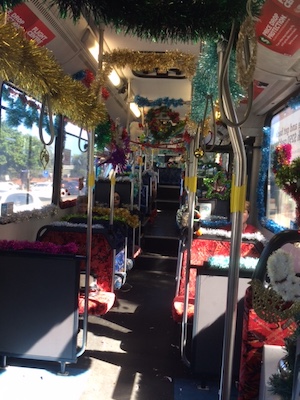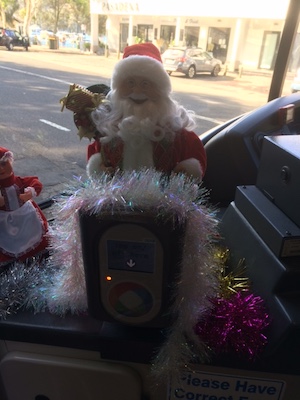 Thank you to the staff at Mona Vale Depot for making our already wonderful journey, even more spectacular and thank you for delivering us safely to our ferry each day.

Annette
On behalf of Scotland Island Residents



---
Gwyn Perkins Scotland Island Dog Race T-shirt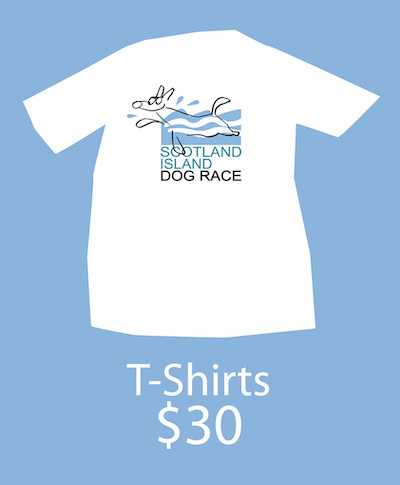 Order now
Pasadena Pantry
---
Flat to Rent
Sunny 1 bedroom self-contained flat with water views on the West of the island, right by Cargo.



This flat comes fully furnished to a good standard and is available for a mid-long term rental.
 
 
  


Accommodation comprises; a private entrance gate, separate front door and your own north facing breakfast deck, a queen bedroom, en-suite shower bathroom, BIC, a fully equipped kitchen with dining table, and a lounge with sliding glass doors onto garden and private water views.

Available immediately.

Non smoker, no pets please.

$350pw plus share of electricity and water.

Call Gail 0412767687



---
For Sale
Kymcho 125 "Like" Automatic Motorscooter.
 

Very little use, always covered, 5 months rego, new battery.
Comes complete with Top Box, two helmets, disc brake lock, phone charger, bag holder, L/P plate holder, full cover etc.
Ideal for Learners, doing local shopping etc.

Remember Motorcycle Parking is free at the Point!

Price $1,995 Ono

Phone Kris 0423 568 773





---
---
---
A complete set of past electronic newsletters since May 2000 can be found and read at https://ymlp.com/archive_gesgjgm.php  or by clicking here or by visiting the Mona Vale Library.

The Island website is at www.scotlandisland.org.au



---
To Contribute
If you would like to contribute to this newsletter it's easy!. Send an e-mail to the editor (editor@scotlandisland.org.au) or by clicking here. Type your contribution (100 words or so would be fine) and assuming it is of general interest to the community, does not include matter of a political nature and is not offensive, it will appear next month.
Subscription Information
To get on and off this newsletter,

click here

or got to:

http://www.scotlandisland.org.au/signup .


To change your address, click the 'modify' link at the bottom of this newsletter or send an email to the

editor@scotlandisland.org.au


---
Follow the PON
---
The Online Local Contacts Guide
Click HERE to load
---
T

he

Editor

and the publisher disclaim responsibility for any injury to persons or property resulting from any ideas, articles or products referred to in this publication. Further, t
he views expressed in this newsletter are not necessarily the views of the Scotland Island Residents Association (SIRA), or the Western Pittwater Community Association (WPCA)
---
---