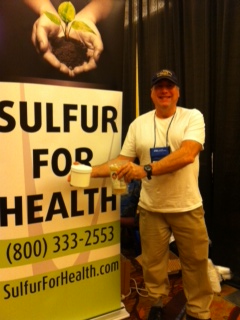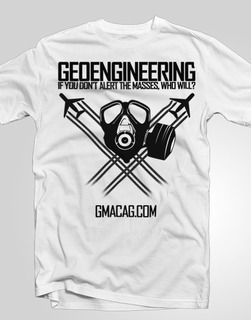 More than 25 Countries are Participating in the Global March, so Please Become Part of History! Take Part!
The life you save could be your own, or that of your Children, or Elderly Parents! Got Sulfur??
IAHF List: The article below my comments is the most impressive anti chemtrail article I've ever read, so please read it and call it to the attention of everyone within your sphere of influence: family, friends, neighbors, coworkers, random people you meet anywhere... I spent time today handing out flyers re the Global March against chemtrails in an effort to boost attendance at our upcoming March in Vancouver on Sunday at 2 pm.
Tomorrow (Saturday) I'll be meeting with the former Premier of British Columbia, Canada, Bill Vander Zalm who has taken a very courageous stand against chemtrails. He's being attacked in the media right now by a total moron from Environment Canada, who denies the reality of chemtrails. I'm going to give Vander Zalm and his wife some sulfur so they can avoid being genocided by chemtrails. If you want a discount, you can order 10 lbs for just $32/ lb and get FREE SHIPPING!! Use the IAHF paypal link to order.
WARNING!! Theres a lot of MSM out there cheaper than mine, but its all Opti Brand, and its garbage. It is almost biologically inert from being damaged by heat such that it won't grow the crystals necessary to open up cell membranes, plus its contaminated with silicon dioxide which neutralizes it, so don't be taken in by these companies which are private labelling this crap, so you won't necessarily see that its opti brand but this crap is all over the place, so

caveat emptor!!
In the comments following this Georgia Straight newspaper article in which the Environment Canada flack (David Jones) attacks Former Premier Vander Zalm are 58 very solid public comments defending Vander Zalm (including one of mine), and the most interesting one is the last one by someone named "Zack" who provides us with a now declassified PDF file from Environment Canada which clearly shows that they're all too familiar with the very chemtrails which Jones swears are a "figment of our imaginations." (Anyone in Canada know the process by which we can get Jones fired??? Nothing worse then an ignorant, arrogant bureaucrat swilling the public trough, or worse, covering for CIA instigated genocide- but this time, we nailed him!
I encourage all of you to attend the march against chemtrail in the city nearest you, as this is a global march, and it will be held world wide in more than 25 countries!! Become part of history!

This March will signal a turning point against the Rockefellers evil eugenics plans!
Please email me photos from your march, and have fun out there!!

If you live in or near Vancouver BC and would like to meet up with me at the Vancouver March, please call me at
I was kicked out of the Vancouver Chemtrail meetup group by a control freak who refused to let me hand out a flyer I designed to educate people about the dire need to protect their health by detoxing because she feels that it is somehow "wrong" of me to call attention to the fact that we can all protect ourselves from CIA genocide by ingesting organic sulfur... Could she be Cointelpro? She is sabotaging legitimate dissent....
Maybe, but given that this is Canada, and not the US more likely she's just a very petty control freak with a huge ego who probably feels threatened by the fact that I have this meeting with Vander Zalm, and not her... (Be sure to see this great article in which Vander Zalm announces the filing of his Freedom of Information Act to force the Canadian government to cough up all documents they have on chemtrails!! I'm not letting the bitch running the Vancouver Chemtrail Meetup Group rain on my parade, I'm forming my own Chemtrail meetup, so if you want to be in it and live in the Lower Mainland around Vancouver, let me know by emailing me at jham@iahf.com
The article below is the hardest hitting expose on chemtrails that I've ever read! Please read it carefully and show it to all the people you can, and let them know that sulfur is the way to protect themselves from this planned genocide as we call come under increasing biological assault!!
Chemtrails – Geoengineering: The Greatest "Crime of All Time." (The Evidence)
Chemtrail Evidence, Featured
Thursday, August 22nd, 2013
Chemtrails – Geoengineering: The Greatest "Crime of All Time."*
The Evidence
©Dr. Ilya Sandra Perlingieri
Photos: John Graf
August 21, 2013
This article is dedicated to the courageous people around our planet who have spoken out and written about these crimes.
In the ultimate sacrifice, some have given their lives to report the TRUTH.
"There's a war going on covertly; and I want to know how it relates to the spraying." – Catherine Austin Fitts.
Introduction
Over the past more than 15 years (depending upon where you live), there has been a secret global and criminal spraying overhead of toxic chemicals. It began in the US, then NATO countries were added; but now this lethal aerosol spraying covers the entire globe. Military, private, and commercial planes are used to dramatically change –geoengineer– our global weather. Without any public discussion or news reports, the US military began a highly toxic and on-going assault on us.
The popular term for these aerosols is Chemtrails. It is even the term that the military has used. In an interview last month, Clifford Carnicom (one of the world's leading researchers on the aerosols) notes in using the word "Chemtrails" versus "Geoengineering" or aerosols, this shows how our perceptions change with the word. "Language is not accidental…and is used to manipulate and control awareness, as well as perception. It serves as a basis of curtailing, basically, serious progress on very real issues." See:
This aerosol spraying is not the first time Americans have been used as un-informed experimental laboratory animals. Basically, plans to harm us have never stopped. In 2001, Clifford Carnicom posted an excerpt from the Neuremberg War Trials about biological consent of human "subjects." This consent is essential, but is not part of these covert crimes. See:
Here are just two examples of what has been done to us, and what coninues without any informed consent. For 25 years (between 1945 and 1970), a covert Manhattan Project spin-off called the "Manhattan-Rochester Coalition" conducted aerosol tests and researched "the health [?] effects of radioactive materials…on vulnerable populations without consent in St. Louis." These military-sponsored [radioactive] "studies targeted a segregated, high density urban area, where low-income persons of color predominently resided."(1)
More recently, just last month in New York City, unsuspecting subway riders were sprayed with a toxic chemical gas. Signs were posted saying: "The NYPD [New York Police Dept.] will release small amounts of harmless colorless gas in 5 boroughs and 21 subway lines. The airborne non-toxic [sic] test is part of NYPD's precaution against terror attacks. MTA [Metropolitan Transit Authority] Customers are advised to stay calm." [NOTE: the word "Customers" –not citizens.] This was funded by a $3.4 million transit security grant from Homeland Security and conducted by US Department of Energy's Brookhaven National Laboratory (who developed this tracer gas in the 1980s) and the NYPD.(2) See:
The gas used, on probably millions of the unsuspecting riders, was not "harmless." It was a man-made chemical called perflurocarbon [PFCs] gas. It is linked "to early onset menopause," birth defects, flu-like symptoms; endocrine disruption; and "excessive exposure may cause effects on the brain and heart."(3) What is "excessive"? How much of this toxic gas was sprayed on NYC subway riders? This was yet another assault on unsuspecting citizens, based on false-flag scare tactics. See also:
The history of grave harm done to us (by those in government and the military) goes back centuries –not just decades. This article gathers much of what has been discovered by courageous independent researchers, reporters, and others who are concerned with this illegal, but horrific, assault on all of us.
Geoengineering – Global Weather Modification
Humans have been manipulating the weather for a very long time. Rain makers have a history going back to the ancients. What has happened, however, is that, this time, there has been a deliberate and secret agenda of massive global harm directly connected to covertly changing our natural weather and subjecting all of us to continous and grave harm. This heinous alteration was created by the elites [their other names include: the cabal, illuminati, NWO, or the wealthy government insiders, ptb-powers that be] to maintain secret control of: global finances; food growing and production (including harm through toxic food additives, poisonous chemicals, pesticides and GMOs); health [actually a lack of it, due to this multi-pronged assault on us]; and a controlled educational system closely tied to government and media dis-information. This is well documented. It affects everyone and all aspects of our lives.
Since 1996, the US Air Force is on record with their public document: "Owning the Weather in 2025."(4) That any organization can think that they can "own" Mother Nature's forces, about which very little is actually known, is staggering in its hubris and sheer malevolence.
When a country controls the weather, it then can be manipulated to cause extreme droughts [as are now going on these past few months throughout southern California], hurricanes, floods, tornadoes [HAARP-induced in Oklahoma], and other kinds of chaotic and extreme weather conditions that most people do not realize was not a natural event. Here are two recent mainstream TV reports about our dramatically changing weather:
Dr. R. Michael Castle's "The Methodic Demise of Natural Earth" is essential reading of what has been going on with the destruction of our web of life –due to weather modification.(5) The updated verson was written in 2009. See:
There also has been extensive research on weather modification patents. Geoengineeringwatch.org has posted a large list from the US Patent and Trademark Office:
Over the past decade, research and documentation have not been exclusive to North America. Wayne Hall has been Greece's vital key to getting this information out to the European Union. Here is an update from Aegina, Greece, between the journalist and former Europarliamentarian Giulietto Chiesa and the deputy mayor of Aegina, Nektarios Koukoulis, on the subject of aerosol spraying from aircraft and the political system of the European Union:
In Belgium, former mayor Peter Vereecke, was tireless in organizing the 2010 first ever international conference on Chemtrails in Ghent, Belgium. See:
Amy Worthington has also written an important research paper, "Chemtrails and Terror in the Age of Nuclear War." It explains to those uninformed that Chemtrails are part of a larger agenda of harm that includes HAARP [High Active Auroral Research Program], a series of 26 arrays around the planet that can punch holes in our ionosphere.(6)
Illness Increases:
Morgellons:
Planetary Destruction:
WHAT CAN WE DO? SOLUTIONS (!!):
Clifford Carnicom's "Aerosol Crimes":
"What in the World Are They Spraying?"
Chemtrails – Geoengineering: The Greatest "Crime of All Time." (The Evidence)

,