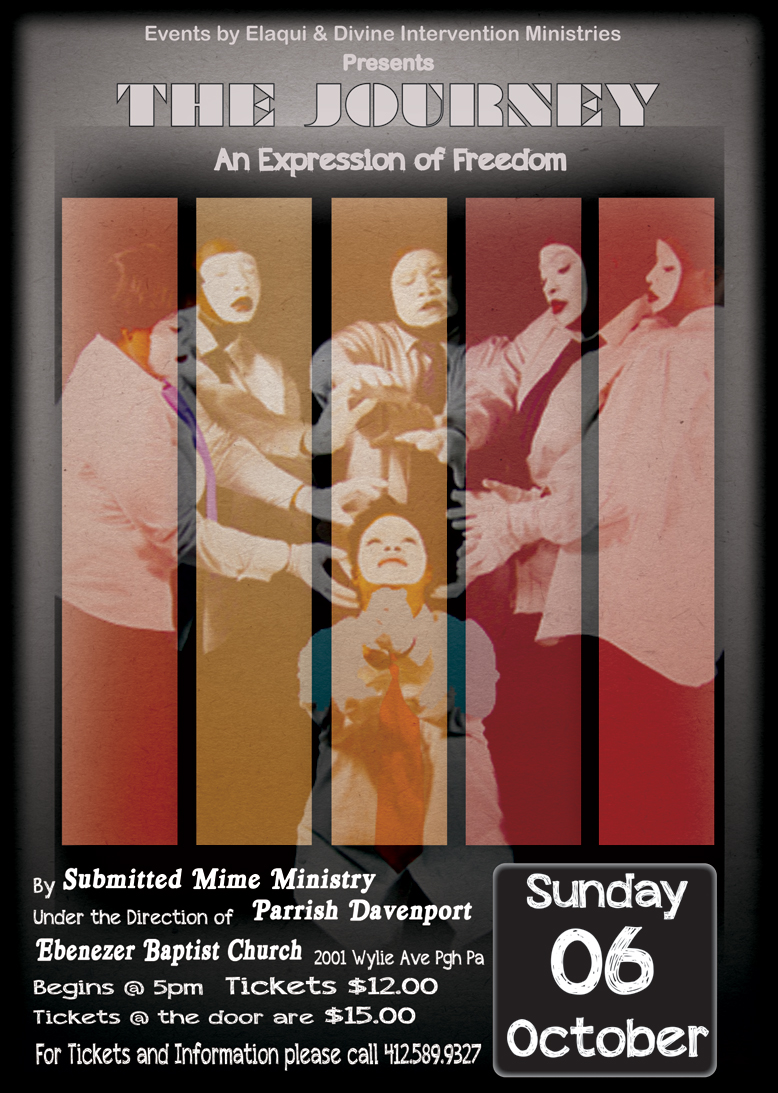 On Sunday October 6, 2013, Divine Intervention Ministries in collaboration with Events by Elaqui' will host an inspirational production called, "The Journey" an Expression of Freedom.
This dramatic presentation will be performed by Submitted Mime Ensemble, under the Direction of Pittsburgh's own Parrish Davenport. This will be a memorable evening of Creative Mime Choreography paired with original monologues that describe a personal journey to freedom.
We are excited by this offering and we pray this invitation will encourage you, your family and organizations to participate in this celebration of what is positive and promising in our young adults.
TICKET INFORMATION
You can show your support by purchasing tickets and sponsoring admission for others in our community.
Tickets are $12.00 each and $15.00 at the door.
The group rate for 20 or more seats is $10.00 per ticket.
The name of your organization or Donor Name will be featured in the program brochure.
Wherever you are on your 'journey', please join us on Sunday October 6, 2013 at 5PM at Ebenezer Baptist Church 2201 Wylie Avenue Pittsburgh, PA 15219 to share in what promises to be an evening of inspiration and joy.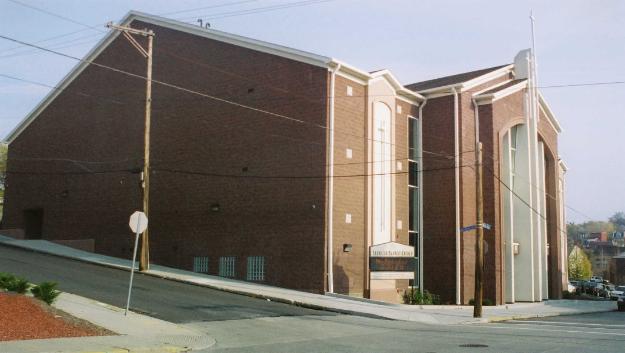 FOR TICKETS AND INFORMATION
PLEASE CALL 412.589.9327