Iron Man Records November 2010 Newsletter
Hello,
Dufus
After 13 years & 10 full length recordings, Dufus have released another album called "Eth." Copies of the new album are available in the
Iron Man Shop
. Seth of Dufus has confirmed that Dufus are looking at touring Europe in May 2011. If you can offer a show or help with the tour
get in touch with the band direct
. The video for DUFUS - TUTU (taken from The Last Classed Blast) has had over 20,000 views in recent weeks.
The Nightingales
Last Under The Sun
1 Big Smoke - Legalize Cannabis Protest
Press, Radio, Fanzines, Podcasters, Reviewers

If you would like a promo copy of any
Iron Man release
or the new Police Bastard -  "It's Good To Hate" CD with DVD for review, airplay or podcast use, reply with your postal address and a link to your website, or details of your magazine, Radio, fanzine or podcast and I'll get a copy in the post to you right away. Police Bastard Press Kit is
here
and MP3 are available on Last.fm
here
. Cleared MP3 of all Iron Man releases for Podcast use can be found
here
Services

The Music Network
- Assisting and supporting the development of musicians and performing artists in all genres of the music industry through regular monthly meetings, and an online portal. It's FREE too.
Message to Distributors
If you run an independent record shop, an online store or a punk distro, there's a Wholesale and Trade list of all Iron Man releases
here.
Who sends me these emails?
Police Bastard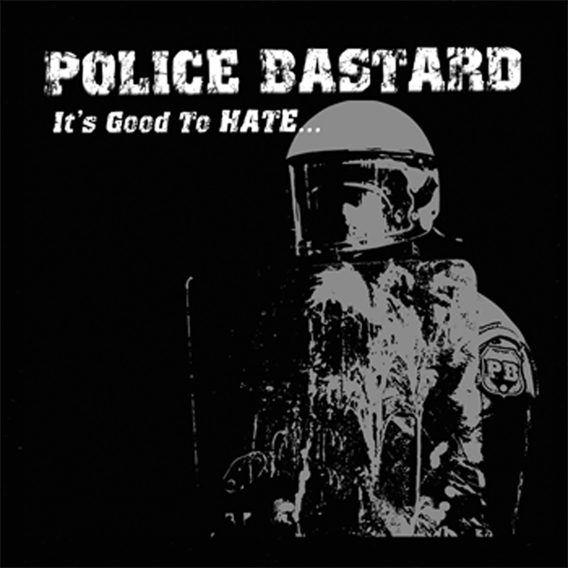 Police Bastard - "It's Good To HATE"
was released earlier this year, the CD features four new songs and one cover version with an additional DVD containing live footage collected between 2007 and 2010. 
The CD
tracks were Recorded, mixed, produced and mastered by Simon Reeves at Framework Recording Studios,
Musoplex
. Simon has worked with the likes of
Napalm Death, Cathedral, Meathook Seed, and a host of others from The Cubans, Harpies, and The Nightingales.
After a nearly
20 year dedication to new and alternative music in all its many forms, Simon Reeves has become a master at capturing ferocious guitars and brutal sounds.
The new recordings are by far the best thing the band has produced to date.
ok, that's all for now,
cheers