---
SIRA

Notice
Proposed development at Yamba
Pittwater Council has given notice of an application to build at Yamba, the large property in the north-western sector of Scotland Island. Details of the application can be found here:

http://portal.pittwater.nsw.gov.au/Pages/XC.Track/SearchApplication.aspx?id=228296

The proposed building would stand just to the north east of the existing main house on Yamba and would contain six bedrooms, seven bathrooms and two dining areas.

The main channel for communicating your views is via the Council website following the link above. SIRA also invites comments in relation to the proposed development. Members are welcome to email us at secretary@sira.org.au or comment on the website.

Pittwater Council has extended the period for comment on the development application to 1 April 2015.




---
A short video in which each commitee member talks about their objectives this year.

If you cannot see the video, go to the YouTube link
HERE
---
West Pittwater Community Association
NOTICE
is hereby given of the

Annual General Meeting
10:30am
Sunday 29th March 2015
West Pittwater Fire Shed (Elvina Bay).
Morning tea will be supplied at 10am.
All welcome.
---

Local Council Notices
Welcome to RAD 2015!
As you know Pittwater Council is moving towards Place Planning our community spaces. Place planning is creating places where the community want to live, connect and work.

This year, Council is developing a Place Plan for Mona Vale Town Centre to assist Council understand the needs of our community of people and businesses and guide the management of the centre over time. The Mona Vale Place Plan will focus on the community's connect to place.

Through place planning Council will aim to:

Create places designed for people
Attract the right uses to the right places
Provide a focal point for employment and new forms of residential development
Improve connectivity in and around the centre, especially for pedestrians
Recognise the importance of streets as community spaces and destinations.
The development of this plan is taking place over the next 18 months with Urban Talks, Interactive Workshops and Enliven events being held during this time.

Whilst the Mona Vale Place Plan is the first, it will not be the last as Council will apply this process across all villages and community spaces in the future.

As this is an important step for Council, I thought it would be productive for the RAD group to contribute to the place plan.

The first RAD session is on 21 March 2015 between 10am and 12pm.

The workshop will be conducted by John O'Callaghan. John is an urban planner specialising in social activation, community engagement and new media. He is passionate about positive behaviour change and making our cities more liveable through creativity and innovation. I attach his BIO for more information about him.

John will conduct an interactive session looking at place branding and place making.

As this is a special RAD event, you must book via the website at
http://places.pittwater.nsw.gov.au/

or contact Kim Reading on 9970 1104 if this is easier for you.

Please extend this invite to all members of your resident groups so we can get a good turnout to really make it a productive interactive session.

More details on the program for March can be viewed here.

All of us councillors look forward to seeing you at this RAD session.

Kind regards
Jacqueline

Jacqueline Townsend
MAYOR
P: 9970 1104

John O'Callaghan BIO HERE



---
Free Compost or Worm Farm Offer
Scotland Island and Western Foreshore residents get a FREE compost bin and aerator or a worm farm with 1,000 live worms from Pittwater council and reduce what you send to landfill by half.

When food waste ends up in landfill, it releases harmful greenhouse gases. Recycling at home instead can make a big difference and is easy to do with our online how-to guides.

Learn more at www.compostrevolution.com.au/pittwater

To claim your free compost bin or worm farm kit please enter coupon code PITTWATERFREE at the check-out and your kit will be posted out to you for free. One free kit per household.

A valid mainland delivery address must be provided in your order in the delivery notes section as the courier cannot deliver directly offshore.

Download flyer here.


Free Composting and Worm Farming Workshop

Sunday the 29th of March from 2-4pm at the
Scotland Island Community Hall.

Emma Mackay
Environmental Compliance Education Officer
Ph: 9970 1226



---
Choir on Island
Call for Singers to join a Women's Choir
A women's choir has started under the direction of Dr John Lloyd.

Ten members now practise at his residence in Florence Terrace once a week (Wednesday) 7pm to 9pm.

---



Can you feel the chill winds of winter? I certainly can't and it may be necessary to stock up the beverage cupboard (or room) for those delightful autumn barbecues and parties that we all look forward to.

The Wine Syndicate is holding its next tasting from

3pm on Sunday March 22nd

. You and your offshore friends are cordially invited. It is likely to be at Greg and Louise Robert's home at Pittpoint at the North end of Scotland Island. But like the seasons, this location may change. Watch for updates!

As to the wines - I suspect they have yet to be chosen. But as always they will be of great quality and at an excellent price. We will let you have the tasting notes and the price list as soon as they come to hand.

See you there...



---


Mona Vale Library
Mackerel Beach...A Winters Tale
by Peter Kingston
The Library has been extremely fortunate to have received, through community fundraising efforts, a copy of the book

'Mackerel Beach...A Winters Tale' by Peter Kingston.



Peter is a Sydney artist who was inspired to create this book following a winter stay at Mackerel Beach a few years ago.

The book contains a number of original lino cut prints with accompanying stories and drawings mainly to do with a community trying to live in harmony with the wild inhabitants of a protected national park.

Peter Kingston has established a reputation as one of the most intriguing Australian artists of his generation. His work is featured in the Museum of Sydney, the Australian National Gallery, Parliament House and the State Library of New South Wales.

If you would like to view this valuable book please ring and make an appointment with our Local Studies staff on 9970 1600.


Sharelle Ravenscroft
Local Studies Librarian

Mona Vale Library
P: 9970 1607



---
Position Available
Part-time receptionist/ assistant/ general help at the Pittwater YHA

There is a vacancy for a part-time receptionist/ assistant/ general help at the Pittwater YHA


If you are interested please send some background information on yourself to pittwater@yha.com.au


Michael and Sarah,
Pittwater YHA



---
Free
Worm Farm. With Instructions

No worms – I let them out, so they are now free range, and unfortunately hard to recapture.

But they are available at Bunnings, maybe Mitre 10 too.

Call Petra 0404 867 768



---
Lost

VAN LEATHER SCHOOL SHOES
One pair of 4 day old VAN LEATHER SCHOOL SHOES, SIZE 11.

Left at either the church Point Ferry Pontoon or on the Ferry. If you have picked them up please contact me .
Thank you...

SUZIE
99793347
0408229931



---
Found

SURF "WAVE"
FOUND FLOATING between Halls Wharf and north side of Scotland Island last Monday:
Surf "WAVE" (plastic) for towing behind a boat.

If it belongs to you and would like it back, call Grace on 0408 811 066.


---
For Sale
Studio Lighting Kit

Includes two 3 light stand, 2x light boxes with kuhl light globes, 2x different sizes diffuser tents, 1x paper backdrop (white), 1x sparkle light, 9x globes, 1x power board, 1x US to AU transformer, 1x underlight board. Perfect setup for shooting small objects, jewellery and kids apparel on white background. \
Everything you need!

Total cost was over $500, selling for $200 as I no longer use it.
Happy to meet in a central location.



5 in 1 Reflector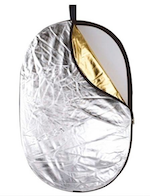 Folds up into smaller bag. Measure 150x200 at midpoints. It includes a total of five different color choices to provide for every type of lighting need. Choose gold for indoor shots when you need warmth. Soft gold brings the tones down even further. Silver is excellent for black and white photos when details are essential. White takes the place of a fill light when natural color is ideal. A translucent panel softens light perfectly in outdoor settings - $30



Nintendo Wi

i
Includes 2 Controllers with Nunchucks, Silicon Cases and Recharger Backs, Recharger Station. 8 Games - Mario Kart, Wii Sports, Fifa Soccer, Big Beach Sports, Tiger Woods PGA Tour, Mario & Sonic Olympic Games, Wii Sports Resort & Metallica Guitar Hero (incl Guitar) - $120


Ikea Wardrobe // Good condition. $20.

Ikea Chest of Drawers // Good Condition. $20

Coffee Table // Some marks on the bag. $20.

Location is 24 Thompson St, Scotland Island.
I can be contacted on sami.bower@hotmail.com or 0448440393.





---
---
Missed out on a previous Newsletters - HERE
A complete set of past electronic newsletters since May 2000 can be found and read at https://ymlp.com/archive_gesgjgm.php


---
To Contribute
If you would like to contribute to this newsletter it's easy!. Send an e-mail to the editor (editor@scotlandisland.org.au) or by clicking here. Type your contribution (100 words or so would be fine) and assuming it is of general interest to the community, does not include matter of a political nature and is not offensive, it will appear next month.


Subscription Information
To get on and off this newsletter, click here

or got to:

http://www.scotlandisland.org.au/signup .


To change your address, click the 'modify' link at the bottom of this newsletter or send an email to the

editor@scotlandisland.org.au


---
Follow the PON
---
The Online Local Contacts Guide
Click HERE to load
---
---
The views expressed in this newsletter are not necessarily the views of the Scotland Island Residents Association (SIRA), or the Western Pittwater Community Association (WPCA)
---