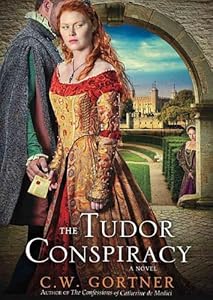 C.W. GORTNER
The Tudor Conspiracy
Tuesday, July 23 at 7PM
We are pleased to welcome back the acclaimed author of The Queen's Vow (now available in paperback), who will read from The Tudor Conspiracy, his second in the Elizabeth I Spymaster Chronicles series - a book "full of breathtaking action, dark twists and unexpected revelations." (Michelle Moran, author of Nefertiti)

Gortner, who holds an MFA in writing with an emphasis on Renaissance Studies from the New College of California, has taught university seminars on the sixteenth century and travels extensively to research his books.
---