Listings by DeAnna Davis

708 Parkway, Penn Hills, PA 15235
You Dont Want To Miss This One!
This 3 bedroom one and half bath, ready for move in beautiful hardwood floors, updated kitchen, large backyard great for entertaining, perfect for the first time homebuyer.. closed to transportation and shopping , all brand new windows, intergal garage. Price: $75,000
CLICK HERE FOR MORE PHOTOS & DETAILS
3540 Centralia Street, Sheraden, PA 15204
Price: $59,900
CLICK HERE FOR MORE PHOTOS & DETAILS
228 N Fairmount Street, Garfield, PA 15206
Duplex. Price: $199,900
This Duplex has recently had a complete rehab! A must see!
CLICK HERE FOR MORE DETAILS

219 N Fairmount Street, Garfield, PA 15206
Duplex. Price: $179,900
CLICK HERE FOR MORE DETAILS
Call DeAnna if interested in one of her listings or selling your home! These people did and look what they have to say:
Deanna was very helpful in finding my son his loft. We spent a long time...all year long in fact, looking at properties in his price range and area. She never gave up. She sent any new listings on or before they came on the market...her choices were appropriate for our situation. When our son came across the loft in Friendship, Deanna was right there showing it and getting to all of the necessary sources to be sure all of our questions answered. She was very helpful for background, mortgaging, and especially getting any buyers assist financing available form outside agencies. Our son is settled and happy... we have Deanna to thank for that.
~~~~~~~~~~~~~~~~~~~~~~~~~~~~~~~
We were first time home-buyers and did not know what to do. DeAnna took us through every step and were able to purchase our first home in three months. She is an excellent agent.
~~~~~~~~~~~~~~~~~~~~~~~~~~~~~~~
I wound up with Deanna as my agent by luck--she happened to be in the office and available to talk to me, when I made that first visit. Did I ever luck out on that one! She knows this market very well, and was able to help me find houses that were not only in my price range, but had the character and features I had on my "must have list." She was patient, and took me around to ALOT of houses before I found one I really wanted to purchase. She provided great advice on negotiating the whole process from making an offer to the closing. She managed to get the seller to buy the highest level home warranty for me as well.
Afterward, she has continued to be an excellent resource for information on local vendors: the floor refinisher she recommended was fabulous and at a great price, furniture (at unbelievable prices! I never would have found the place on my own, where I bought new, living room, dining room and bedroom furniture at a fraction of retail prices), appliances and installing a home security system.
~~~~~~~~~~~~~~~~~~~~~~~~~~~~~~~

Excellent explanation of the real estate process. My questions were answered fully. Very professional in setting appointments and arranging for home inspections, etc. I have referred Deanna to several others. The house was listed and sold. The deal fell through due to no fault of the agent.
~~~~~~~~~~~~~~~~~~~~~~~~~~~~~~~
DeAnna anticipated my every need and had an outstanding knowledge of the downtown real estate and what was available that would interest me. I also appreciated that she paid attention to details and always remembered information that I shared. It was a joy having her guide me through a process that I knew nothing about!

Office: 412.363.4000
Cell: 412.377.3823
www.DeAnnaTheCloser.com
Whether Buying or Selling...The Deal Gets Done!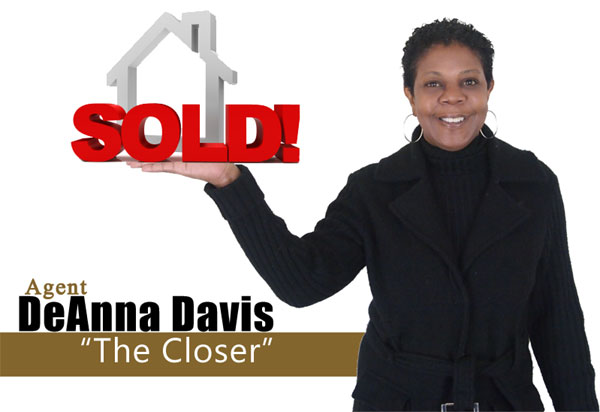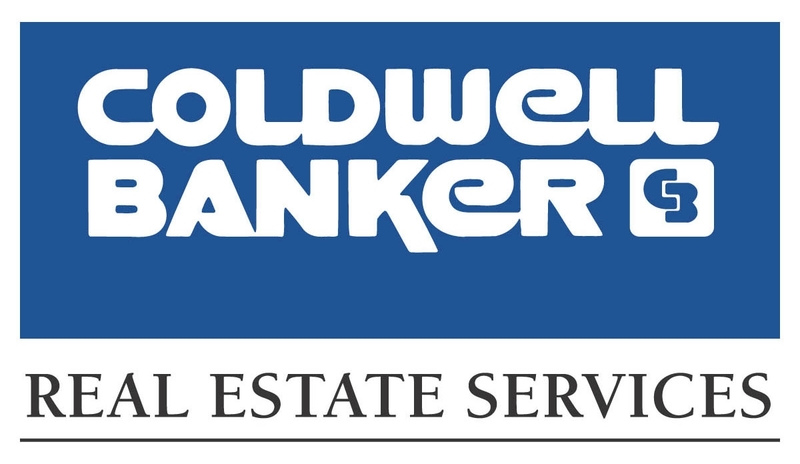 Coldwell Banker
Real Estate Services,
5996 Penn Circle South
PITTSBURGH, PA 15206
Office: (412) 363-4000
Cell: (412) 377-3823

www.DeAnnaTheCloser.com
Whether Buying or Selling...The Deal Gets Done!