LIFE-SAVE
June 2019
"Make your car a Solar Hybrid!"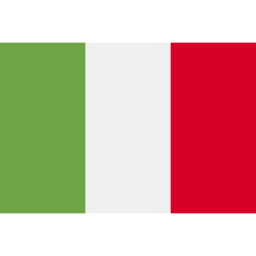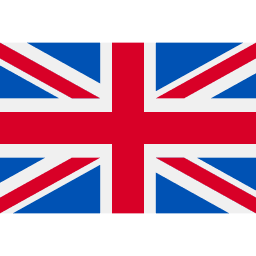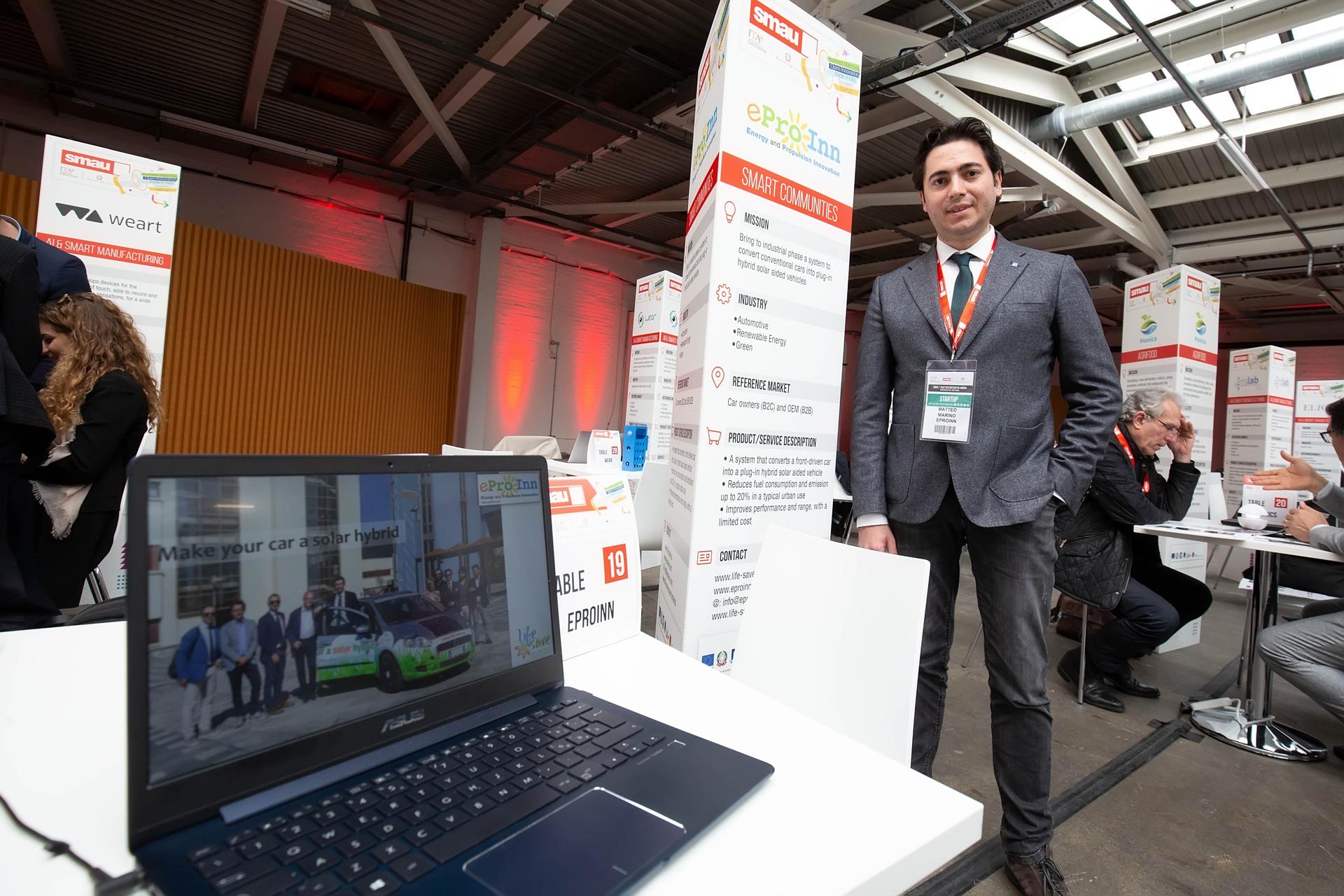 La prima tappa dello SMAU RoadShow 2019 si è svolta nella suggestiva cornice dell'Old Truman Brewery di Londra: un incontro tra trenta start-up italiane, di cui sei provenienti dalla Campania, alcune alla loro prima
apparizione, altre con alle spalle un discreto seguito in termini di visibilità e co-operazione internazionale.
 
Il progetto LIFE-SAVE è stato presentato dal prof. Gianfranco Rizzo e dall'Ing. Matteo Marino di eProInn (uno dei partner del progetto insieme a Solbian, Mecaprom e Landi Renzo). Il concetto di co-operazione è stato tema centrale delle tre giornate dell'evento, in particolare nella sua declinazione in termini di Open Innovation: la collaborazione con e tra le aziende, questo il main topic, è la modalità più efficace per le start up che vogliono far crescere o consolidare il proprio business. 

L'evento principale sono stati i brevi pitch delle aziende (90 secondi) all'interno della meeting area, preceduti il giorno prima da un cocktail party presso l'Ambasciata d'Italia a Londra dove Marco Bellezza, consigliere giuridico della Presidenza del Consiglio dei Ministri e consigliere per l'innovazione del Ministro dello Sviluppo Economico, ha presentato le politiche del MISE su innovazione e start-up, incluso il Fondo Nazionale Innovazione annunciato di recente.
The first stage of the SMAU RoadShow 2019 took place in the suggestive setting of the
Old Truman Brewery in London:
a meeting between thirty Italian start-ups, six coming from Campania, some at their first appearance, others with an already existing following in terms of visibility and international co-operation.

The LIFE-SAVE project was presented by prof. Gianfranco Rizzo and by Matteo Marino of eProInn (one of the project partners together with Solbian, Mecaprom and Landi Renzo).
The concept of co-operation was the central theme of the three days of the event, in particular in its declination in terms of
Open Innovation: collaboration with and between companies, which was the main topic, is the most effective way for start-ups who want to grow or consolidate their business.

The main event was the short pitches of the companies (90 seconds) within the meeting
area. The day before, a cocktail party was held at the Italian Embassy in London, where Marco Bellezza, legal advisor of the Presidency of the Council of Ministers and Innovation Advisor to the Minister of Economic Development, presented the MISE policies on innovation and startups, including the recently announced National Innovation Fund.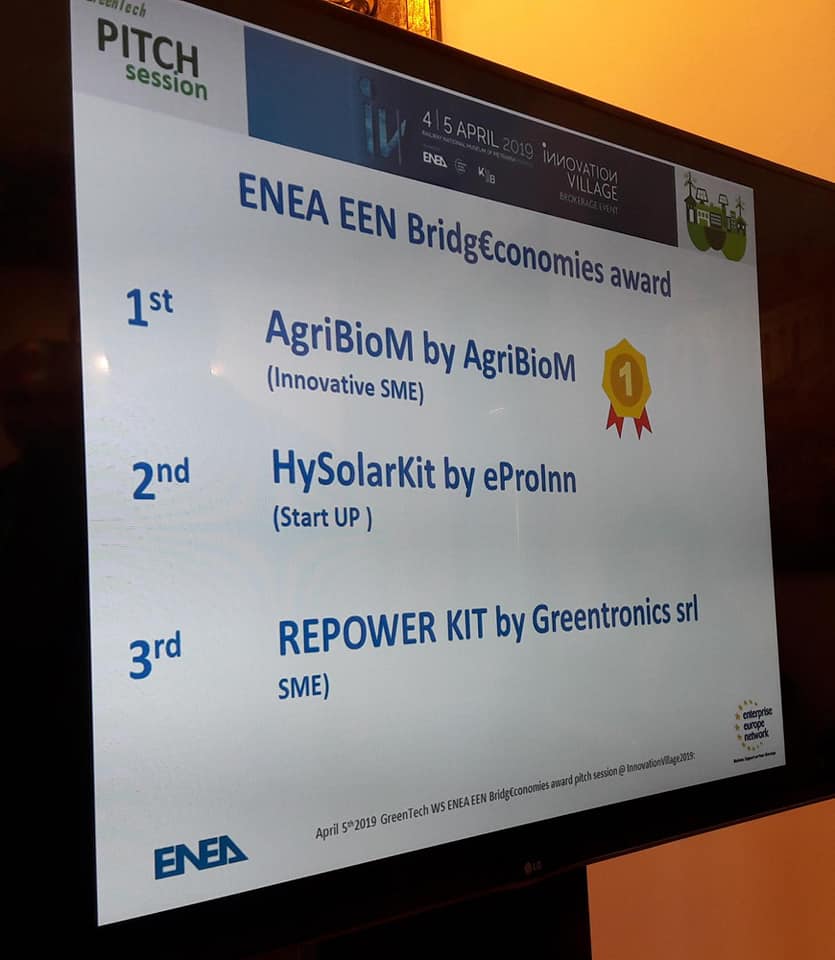 Il progetto LIFE-SAVE si è classificato al secondo posto all'ENEA EEN BridgEconomies Award Pitch Session, premio istituito all'interno dell'Innovation Village 2019, tenutosi a Napoli dal 4 al 6 aprile 2019 presso il Museo Nazionale Ferroviario di Pietrarsa (Napoli).

Il progetto è stato selezionato insieme ad altre 12 aziende italiane: la competizione era strutturata in una sessione speciale di pitch organizzata da ENEA EEN Bridgeconomies.

I vari candidati hanno avuto a disposizione 4 minuti per introdurre la loro idea innovativa imprenditoriale ai rappresentanti internazionali di EEN SGIE e EEN TGCE, stakeholder, decision maker e grandi aziende: i valutatori hanno apprezzato la componente innovativa del progetto, la sua aderenza alle politiche green e in generale l'attenzione verso gli aspetti di risparmio, eco-compatibilità e innovazione tecnologica combinati insieme all'interno del progetto.
The LIFE-SAVE project was ranked second at the ENEA EEN BridgEconomies Award Pitch Session, an award established within the 2019 Innovation Village, held in Naples from 4 to 6 April 2019 at the National Railway Museum of Pietrarsa (Naples).

The LIFE-SAVE project was selected together with 12 other Italian companies: the competition was structured in a special pitch session organized by ENEA EEN Bridgeconomies.

The various candidates had 4 minutes ton introduce their innovative entrepreneurial idea to the international representatives of EEN SGIE and EEN TGCE, stakeholders, decision makers and large companies.
The evaluators appreciated the innovative component of the project, its adherence to green policies and in general the attention to the aspects of savings, eco-compatibility and technological innovation combined together within the project.
Nuovi prototipi di tetto solare per Solbian
Solbian prosegue il proprio impegno nel settore della mobilità sostenibile con la realizzazione di alcuni nuovi prototipi di tetto solare.

Il progetto si è svolto in collaborazione con Metal T.i.g. che tramite il marchio Grafite Compositi, è specializzata da oltre 20 anni nella progettazione e produzione di particolari in materiali compositi.

Solbian e Grafite Compositi sono partner storici del team Onda Solare, per il quale si occupano rispettivamente della copertura fotovoltaica e della struttura in carbonio dei veicoli da gara. Proprio nel 2018 Onda Solare si è aggiudicato il primo gradino del podio all'American Solar Challenge.

Si conferma quindi lo stretto legame tra la sperimentazione nel campo delle competizioni e l'applicabilità sui mezzi di trasporto di uso comune, rappresentando, le prime,
un ambiente ideale per lo sviluppo e la verifica di soluzioni efficaci anche nella vita di tutti i giorni.
New solar roof prototypes for Solbian
Solbian continues its commitment in the sustainable mobility sector with the construction of some new solar roof prototypes.

The project was carried out in collaboration with Metal T.i.g. which, through the Grafite Compositi brand, has specialized for over 20 years in the design and production of parts in composite materials.

Solbian and Graphite Composites are historic partners of the Onda Solare team, for which they are responsible respectively for the photovoltaic coverage and the carbon structure of the competition vehicles. In 2018, Onda Solare won the first step of the podium at the American Solar Challenge.

The close link between experimentation in the field of competitions and the applicability on commonly used means of transport is therefore confirmed, representing, the former, an ideal environment for the development and verification of effective solutions also in everyday life.

Ogni anno, esponenti del mondo universitario (ricercatori, dipartimenti, spin off), e del mondo aziendale (società consolidate, start up, investitori pubblici e privati) si incontrano e si confrontano, cercando e creando nuovi ambiti di collaborazione e approfondimento, con l'obiettivo di realizzare un vero e proprio hub di sistema a sostegno dell'innovazione e della crescita del paese.
eProInn ha partecipato all'edizione 2019, tenuta nel Campus dell'Università di Salerno, portando la propria testimonianza di un percorso che a partire da un'idea progettuale innovativa nata nell'ambito della ricerca universitaria (HySolarKit) muove verso il mercato.
Matteo Marino ha svolto nella giornata del 29 Maggio 2019 un fitto appuntamento di incontri one-to-one con le aziende e gli investitori intervenuti a valutare le finalità e gli sviluppi del progetto LIFE-SAVE.
Il 30 Maggio invece il prof. Gianfranco Rizzo, fondatore di eProInn, ha presentato in un pitch, nell'Aula Magna di Ateneo, specifiche e caratteristiche dell'idea progettuale a una platea di investitori e tecnici del settore.
Every year, members of the university world (researchers, departments, spin-offs), and of the
corporate world (consolidated companies, start-ups, public and private investors) meet and
confront each other, seeking and creating new areas of collaboration and deepening, to create
a real system hub to support innovation and growth in the country.
eProInn took part in the 2019 edition, held in the Campus of the University of Salerno, bringing its own testimony of a path that, starting from an innovative project idea born in the field of university research (HySolarKit) moves towards the market.
On the 29th May 2019, Matteo Marino held a busy appointment of one-to-one meetings with the companies and investors involved in evaluating the aims and developments of the LIFE-SAVE project.

On May 30 instead prof. Gianfranco Rizzo, founder of eProInn, showed in a pitch, held in the University Hall, the main features of the project to an audience of investors and technicians.



eProInn partecipa alla 7 Edizione del Web Marketing Festival, evento sull'Innovazione Digitale e Social in programma a Rimini dal 20 al 22 Giugno 2019.
La manifestazione esplora l'universo dell'innovazione attraverso la formazione e la realizzazione di oltre 70 eventi di intrattenimento, show, arte, cultura, business e networking su temi come Web Marketing, Imprenditorialità, Innovazione, Digital Transformation, Sostenibilità, Robotica, Startup, Design, Coding, Comunicazione e molto altro.

Il professor Gianfranco Rizzo parteciperà, nella giornata del 22 giugno, al Pitch Crush Test Urban Tech WorkLab, vetrina per i progetti dedicati alle città per trasformarle in luoghi più piacevoli, sicuri e interconnessi. Il pitch presenterà la proposta di conversione delle un auto in veicoli ibridi-solari (il progetto LIFE-SAVE).
eProInn joins the 7th edition of the Web Marketing Festival, an event on Digital and Social Innovation scheduled in Rimini from 20 to 22 June 2019.

The event explores the universe of innovation through the formation and realization of over 70 entertainment, show, art, culture, business and networking events on topics such as Web Marketing, Entrepreneurship, Innovation, Digital Transformation, Sustainability, Robotics, Startup, Design, Coding, Communication and much more.

Professor Gianfranco Rizzo will take part on June 22nd in the Urban Tech WorkLab Pitch Crush Test, a showcase for projects dedicated to cities to turn them into more pleasant, safe and interconnected places to live, presenting the project of conversion of conventional cars into hybrid solar vehicles (the LIFE-SAVE project).