| | | |
| --- | --- | --- |
| Temple Beth Am Library Minyan |   | August 2020 |
LM Update: August 28
Dear Friends,
Once again, we hope you, your family, and friends are safe and sound. Here is this week's Library Minyan Weekly Update for August 28, 2020, temporarily in place of the Minyan Monthly.
If you have suggestions or would like to include something in a future Weekly Update, please email Jerry Krautman at
JKrautman@sbcglobal.net
or reply to this email.
---
Announcements:
This week's daveners are courtesy of Jackie Weiss (Happy Anniversary)! Please send your ideas for the daveners you would like to
hear
daven to
JKrautman@sbcglobal.net
.
Library Minyan High Holy Day Survey
Earlier today you got an email asking you to fill out a High Holy Days survey.  It will only take you a minute.
Please take the survey by this Sunday, August 30th.
Here is the link:
libraryminyan.wufoo.com/forms/zubzz2r02xg2pr/
Hey What's Cooking?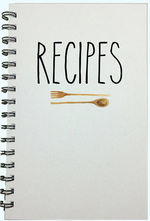 Thank you so much for everyone who contributed to the Library Minyan High Holiday Family Cookbook. We have extended the deadline to Sunday, August 30th, if any of you out there would still like to contribute. We will now be putting the cookbook together and be sending this out in September. Following the creation of the cookbook, we will be hosting a Zoom "Ask the Cook," on Tuesday, September 15th, at 7:30 pm. During the zoom call, you can ask the originators for any tips making the dish and maybe more about their story! 
The Mishnah Study Group will be gathering to learn on August 29 with Zwi Reznik.
This week Rick and Larry invite Rabbi Daniel Chorny to offer his insights into some interesting words and phrases in the second shortest haftarah of the year, including identifying a hapax legomenon. Larry wonders why so many negative words and Rick picks Gersha'im as his trope of the week. Enjoy.
There are no separate online Library Minyan Services for Shabbat.
Please consult the Temple Beth Am Shabbat Email and website for information on shul events.
Library Minyan at Home Shabbat and Shavuot Davening Schedule
Rabbi Jonathan Sacks has made an important point about the need to daven at the same time as the community, even if one is davening alone. We include a Shabbat Davening Schedule that you can follow at home.
Shabbat, Saturday, August 29
Famous British Jewish Entertainers and Actors
| | |
| --- | --- |
| 9:25 a.m. | Mishnah Study: Zwi Reznik |
| 9:45 a.m. | Pesukei Dizimra: Sam Wanamaker |
| 10:05 a.m. | Shacharit: Peggy Ashcroff |
| 10:30 a.m. | Torah Reading: Ki Tetse Deut.21:10 – 25:19, Ben Kingsley |
| 11:00 a.m. | Haftarah for Ki Tetse, Isaiah 54:1– 10, Helena Bonham Carter |
| 11:15 a.m. | Prayer for Our Country, Prayer for Israel, Prayer for Peace: Jane Seymour |
| 11:20 a.m. | Drash: Leslie Howard |
| 11:35 a.m. | Musaf: Marty Feldman |
| 11:50 a.m. | Adon Olam: Zoe Wanamaker and our Youngsters! |
| 12:00 p.m. | Kiddush: Sid James |