Why not bookmark this AMPS Newsletter and read at your leisure!

This month - AMPS Statement on Unintelligible Dialogue, Call for AMPS TV Drama Awards 2016, Brexit - what's best for UK TV, BBC R&D's vision of dynamic binaural sound, The CBTF, Real-Time Synthesised Sound Effects demonstration, FOCUS: London production location event, new AMPS members…
AMPS SOCIALS
Cardiff Social - 18 May 2016, 7.00pm

The Urban Tap House (Upstairs Bar), 25 Westgate Street, Cardiff, CF10 1DD. It's a stone's throw from Cardiff station and there are parking options nearby. There's wide range of beers etc, and hearty food is available. Please try and make it if you are in the area - come and meet other AMPS members for a chat and a drink, and of course guests are welcome.
Leeds Social - tba

Belgrave Music Hall, 1-1A Cross Belgrave Street, Leeds LS2 8JP.
The venue has a great selection of beers, burgers and pizzas on offer. Parking is available at the Merrion Centre (5 Merrion Way, Leeds, LS2 8BT) for £1 per hour after 6pm. For any further info please contact AMPS member Tom Wilkin on 07809 691925. Please try and support this new event if you can!
Bristol Social - Wed 25 May, 7.00pm (last Wednesday each month)

Beerd, 157-159 St Michaels Hill, Cotham, Bristol BS2 8DB, 7.00pm on the last Wednesday of each month is the place to meet up with other AMPS members and like-minded people! Great craft beers and amazing pizzas are available!
London Social - first Tuesday each month

Make sure that you attend the AMPS Social at the De Lane Lea bar in Dean Street on the first Tuesday of every month - be social with your AMPS members! The first Tuesday in every month - 6.00pm.
… not in Cardiff, Bristol, London or Leeds?
Andrew Wilson reports, "Very pleased with AMPS 'Social' progress across the UK. If anyone elsewhere in the country would like to get something going in their region please let me know and I'll get you started. I'll do the admin and emails, we just need someone local to host!"
All events are open to AMPS members and guests. They are a great chance to put faces to names, to network and to chat. It's a rare opportunity for production sound and post sound folk to get together… plus there's beer and food!
Demo of Real-Time Synthesised Sound Effects (RTSFX) Cloud Service
28 June, 7.00pm-9.00pm, De Lane Lea Preview Theatre.
See feature below for more details.
AMPS Statement on Unintelligible Dialogue
The Association of Motion Picture Sound (AMPS) has released the following statement regarding the recent issues relating to unintelligible dialogue on TV dramas:
The Association of Motion Picture Sound (AMPS) has a membership of world class creative sound technicians including many BAFTA, Oscar and Emmy winners. We believe the issue of dialogue intelligibility has multiple causes but ultimately one effect, which is losing the involvement of the audience.
There are a number of factors involved in the production and capture of good dialogue in TV drama and replicating it in the home environment. Performances that include whispering or mumbling of dialogue from actors can be one of these. A director or writer, often being very familiar with the script, may not be aware the performance may be difficult to understand by an audience hearing it for the first time.There may also be technical issues associated with multi camera shooting that make the use of boom microphones impossible and create a dependency on radio microphones. Some costume choices are not radio microphone friendly. Additionally, many dramas are shot on locations that are not acoustically suitable. These factors all contribute to the complaints by the public of 'I can't understand what the actor is saying'.
We are happy to engage in discussions to help improve the intelligibility of performances presented to viewers and maintain the highest technical sound standards for TV drama. Should the BBC or any other organisation want to draw on our combined expertise in finding the best solution to this issue we are more than happy to help. We can be contacted at
admin@amps.net
.
AMPS Members Win BAFTA Award for Wolf Hall
All our congratulations go to the AMPS members who participated in Wolf Hall winning the Sound - Fiction award in the Television Craft section of the recent BAFTA awards. Well done to James Hayday (dubbing mixer), Rob Hughes (dubbing mixer) and Jo Vale (boom op).
AMPS Television Drama Awards 2016
A reminder to all AMPS Voting Members. Now is the time to start your list of 2016 TV Dramas that you think are worthy of being submitted for next year's Awards.
If you are impressed with any soundtracks for Dramas or Drama Series that are transmitted this year, or have worked on projects you are particularly proud of - please make notes so that you are ready to submit titles when the time comes. 
We will be releasing more details in future communications, so keep your eyes and ears peeled… Check out the Awards Rules on the website;
www.amps.net
.
Brexit: What's Best For British TV?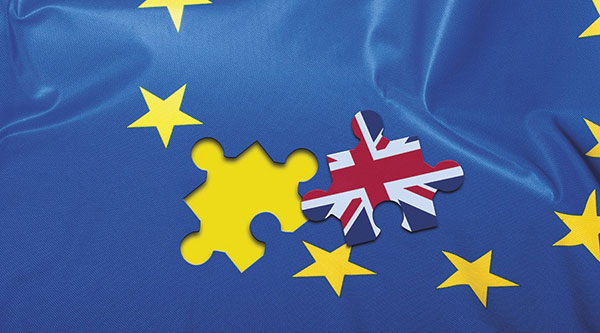 What impact would Brexit have on the UK TV community? Raymond Snoddy samples opinion ahead of the vote in June.
The UK's successful independent television produc­tion sector is having its own European Union "referendum" several months early.

John McVay, Chief Executive of Pact, which represents more than 450 indies, has sent out "voting" messages to gauge the attitude of his member companies. These make a major contribution to the estimated £1.28bn of international programme sales and associated services earned by the UK each year.

From a television business point of view, indies have been asked whether the UK should stay in or get out.

"Once I get the result of the survey I will be discussing with the Pact board what they would like to do," says McVay. He believes it is very difficult to know what effect a UK Brexit vote would have on the TV industry.

What is clear is that about one-third, or £378m, of the UK's international programme sales – including pre-sales and formats – comes from Europe. This could, at the very least, face a period of considerable uncertainty.

If there were to be a Brexit, McVay believes that "there is nothing to stop producers in other EU countries lobbying and saying: 'These guys are no longer part of the club, let's make sure they don't get in [under foreign programme quotas].'"
Demonstration of Real-Time Synthesised Sound Effects
Real-Time Synthesised Sound Effects (RTSFX) Cloud Service: a new way to create sound design and sound effects using an on-line system.
De Lane Lea Preview Theatre, 28th June 7pm-9pm, continues in the bar afterwards

The RTSFX team will outline the concepts behind this service and give a live demonstration on a Pro Tools system in the preview theatre followed by a Q & A session which will include the opportunity for members to operate the system and experience it for themselves.

As this event is sure to be busy and numbers are strictly limited we're running the usual Eventbrite invitation system. Watch out for an Eventbrite email nearer the time.
More product details to come in next Newsletter.
New AMPS Member No. 1 - Hanna Tailleur

I am a relative new-comer to the sound industry, but I have been very fortunate to work with some brilliant mixers, first and second assistants along the way.


I graduated from Canterbury Christchurch University in 2013 with a degree in commercial music and a strong interest in sound for film and TV. I began my career in TV sound with work- experience at The London Studios and it was from here that I was accepted as a trainee with Creative Skillset.


I have had amazing opportunities to work on some fantastic TV dramas including Downton Abbey and Mr Selfridge - and recently I was lucky enough to work on the new Ricky Gervais movie, Life on the Road. During this production I was able to bring together all my experience and passion for production sound as well as live music recording, which was very exciting!

 
My experience, skills and knowledge are continuing to develop as I learn from each sound crew I work with and I am truly excited to be part of AMPS.
New AMPS Member No. 2 - Angus Devey-Robson

 

Hi everyone, I'm a Sound Assistant based in Oxford but spend a lot of time in London. Really excited to join AMPS, thanks for having me!

 

I have been working as a Sound Assistant / Boom Operator for the last 2 years. Previous to this I worked in sound for live events until completing the National Film and Television School Location Sound course, since then I have worked on documentaries, live Outside Broadcasts as well as drama shoots and short independent films.

 

I am really enjoying the challenges of finding the best ways to get great sound in different situations and I am keen to get stuck in to some new projects.

 
Dynamic Binaural Sound Premiered at Tribeca Film Festival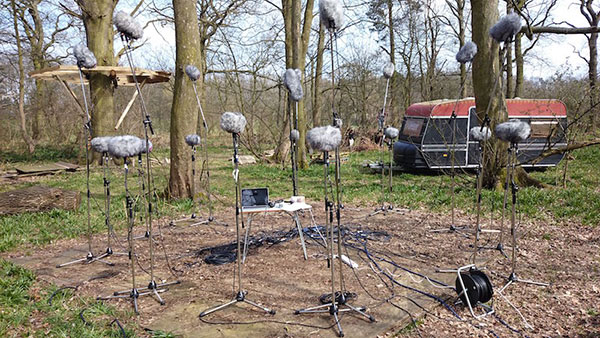 The Turning Forest is a sound-based real-time CGI VR fairytale for people young and old, inviting audiences into a magical space of imagination where rustling leaves of an autumn forest are also the footsteps of something familiar, yet strange.
The dynamic binaural soundtrack for The Turning Forest showcases the BBC's vision for new listening experiences over headphones and was premiered at this year's Tribeca Film Festival.
It is written by Shelley Silas, directed by award-winning VR artist Oscar Raby, with cutting-edge 3D sound produced by sound designer Eloise Whitmore, the S3A project and BBC R&D's audio team.
Frank Melchior, BBC R&D's Lead Technologist for audio says, "Our work is all about enabling the best story telling in the world. Sound provides one of the most powerful and direct routes to our audiences. Our team is laying the technical foundations for amazing sound that will immerse people in new listening experience. Whether it's for telling our stories using virtual reality headsets, car radios, your mobile phone or your living room – you cannot close your ears."
The Cinema and Television Benevolent Fund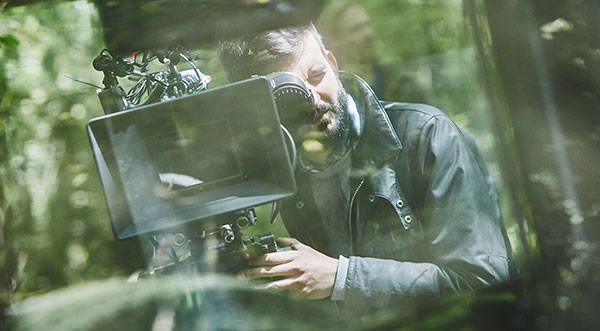 The Cinema and Television Benevolent Fund (The CTBF) is the UK charity for people working behind the camera in the cinema, commercial television and film industries, offering more than £3 million of support to 1000 individuals yearly. Providing ongoing care, welfare support and financial grants to employees and their families affected by accidents, illness, bereavement, redundancy or general hardships, the charity offers professionals and budding talent a helping hand when navigating our competitive and often unpredictable industry.
The Charity successfully runs numerous support and programmes, which include: The National Care Plan, ensuring beneficiaries and their parents are entitled to discounted Anchor Care Home packages across the UK; The CTBF Children's Fund, alleviating some of the financial and emotional strain parents and carers suffer when looking after a child with severe illness; The North East Travel and Subsistence (NETS) Fund, providing funding to those in the North-East, whose welfare and professional security is being put at risk by due to extra travel and subsistence costs; and flagship talent development scheme The John Brabourne Awards, providing grants of up to £5000 to those needing support when progressing their career. 
For more information about The CTBF or to speak confidentially to one of the welfare team, visit
www.ctbf.co.uk
.
FOCUS: Location Production Event 6 + 7 December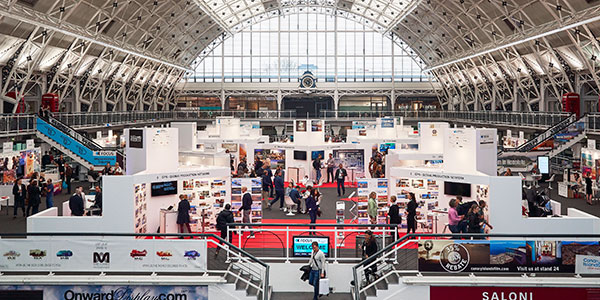 FOCUS, the world's most international location production event, is set to take place on the 6th and 7th December at the Business Design Centre in London. Following a hugely successful inaugural event last year which saw over 181 exhibiting organisations from 44 countries, the trade show and accompanying content programme will now be completely free to attend for members of the production industry.
Designed as a knowledge-sharing and peer-networking platform, FOCUS aims to help filmmakers and producers across entertainment and advertising content discover incentives and production solutions to help maximise screen value for all budgets.
The 2016 event will feature content across three distinct strands: Film & Television, Commercials and Online & Digital. The two days of content strands will include industry leaders sharing learnings, inspiration and insight through a programme of seminars, workshops, presentations and screenings.
AMPS has been running a Mentor Scheme for a number of years; we currently have a number of Members waiting for mentors.

If you think you can spare a couple of hours a month and would like to pass on your experience and knowledge to someone just starting out in the industry then please send an email the address below and we will send you an information pack about the AMPS Mentor Scheme.

We are particularly looking for Production Sound Mixers who are London based to mentor students based at the NFTS, Beaconsfield.
Did you know that the Directory pages on the AMPS website are some of the most frequently visited?

 

Make sure that your profile is up to date - you never know where your next work enquiry will come from!

 

 
Can we help with your Professional Development?
We're keen to hear from you with ideas for seminars and training sessions which would contribute towards Continuing Professional Development.
We're very aware that keeping up with techniques and updates can be a full time job in itself, so if there's any way that AMPS can contribute towards maintaining and developing your industry knowledge and skills, please get in touch.
AMPS Address & Phone Number
27 Old Gloucester Street
London
WC1N 3AX
Tel: +44 (0)1753 669111
AMPS, 27 Old Gloucester Street, London, WC1N 3AX
www.amps.net / +44 (0)1753 669111