---
Contents
---
---
SIRA

Notice
Water and Wastewater

Community Update

August, 2016
SIRA has been meeting with State Government and Council officials to progress the connection of Scotland Island to water and sewerage. While sewerage services are a SIRA priority, residents commented in the survey conducted in 2015 that a permanent Sydney Water connection was also desirable. If it is possible, SIRA will pursue the connection of both sewerage and water for residents of Scotland Island.

SIRA met with Minister Blair on 26 November 2015 to reinforce the necessity for Scotland Island to remain on the Government's Priority Sewerage Program and that the works needed to be scheduled. As suggested by the Minister, SIRA investigated alternative options to Sydney Water's proposal. A representative from the company PS Solutions visited Scotland Island in December to familiarised himself with the terrain of the Island and with issues related to the installation of mains sewer. PS Solutions then consulted Flow Systems, a sustainable utility providing drinking water, recycled water and wastewater services to greenfield and urban infill communities. SIRA also requested that the report of the expected costs to connect mains sewerage to the Island, as determined by Sydney Water, be provided and was received in early March.

A meeting in Minister Blair's office on 31 March was attended by the policy officers of Minister Blair and Rob Stokes, representatives of PS Solutions and Flow Systems and Judy Readman, Cass Gye and Bill Gye from SIRA. The outcome from the meeting was that Minister Blair's office expected a feasibility study of connection of sewerage to the Island be conducted, that the costs quoted by Sydney Water to connect sewerage were very high and PS Solutions and Flow Systems believed it could be undertaken at a much lower cost. The action from the meeting was that Minister Blair's policy officer contact Sydney Water for further discussion on their costings, feasibility and implementation, plus timeframe.

A meeting on 8 April with the local member Rob Stokes was attended by Bill Gye, Cass Gye and Judy Readman from SIRA, a representative of Rob Stokes staff, representatives of Pittwater Council and representatives from PS Solutions and Flow Solutions. Commitment of the NSW Government to this project through the Northern Beaches Regional Action Plan in 2012 was confirmed by Rob Stokes, MP. PS Solutions presented a concept plan and Flow Systems were able to give examples of work in which they had been involved. All agreed that mains water and sewerage should be done at the same time. PS Solutions and Flow Solutions estimated that the project to supply mains water and sewerage could be at a significantly lesser cost than quoted by Sydney Water.

Following this meeting, Rob Stokes wrote to Minister Blair to seek funding from the State Government for the feasibility study. The Northern Beaches Council, at its meeting on 16 June 2016, resolved to seek NSW Government funding in 2016-17 for an options study for the provision of water and sewerage services to Scotland Island and write to the Member for Pittwater, the Hon. Rob Stokes MP to seek his support for the project.


Actions:
SIRA will continue to liaise with Minister Blair's office, Rob Stokes and the Northern Beaches Council to progress the feasibility study and an appropriate solution to provide sewerage and water to the Scotland Island community.
SIRA will provide input into the terms of reference for the feasibility study and inform residents of the outcome when the report is released.
If you are interested in being further involved in this issue and lending a hand, we encourage you to join the Water and Wastewater Group.

Please email Marie Minslow mminslow@bigpond.net.au Water & Wastewater Group Leader

Available as a download PDF HERE


---
New Water Line 1 Monitor
Nathalie Muir has finally retired as Line 1 Water Monitor.



Nathalie has carried out this task with the utmost efficiency and commitment and SIRA thanks her for the dedication she has given to this vital service.



Nikki Gibson

, who lives on Richard Road, has been chosen to take up this demanding role from August 1.
She can be contacted on her mobile

0425 227 792

or by email: water1@sira.org.au

The same booking procedures apply, please read the Guidelines.

Please give her your support as she navigates her way through the world of water bookings!

Please read the full notice (pdf) here.

Happy watering!

Cass Gye


---
Scotland Island Fire Shed Dinner
BLEDISLOE CUP NIGHT
Saturday 20 August at 7pm
Online booking at
www.sirfb.org.au

---
Encore Performance: 20 August at 8pm.
Don't miss out.
Call Annette Ritchie 0410 007 501 to book.

Cast: (in alphabetical order):
Betsi Beem, Cheryl Byrne, Jessie Booth, Rachel Carter, and Susan Muranty.
Luke Ratcliff, Matt Bowden, Matt Lakeman and Tim Byrne.
Tickets:
$20
Bookings:
via Annette Richie at 0410 007 501
Expect:
a mad-cap, pants-dropping, cross-dressing mayhem of a crazy two hours on the Island. Some boisterous
language, lots of laughs, rudeness about some Islanders, - some would say a typical Bob Bolton effort.

---

THE READING HOUR
'Fortunately the Milk' by Neil Gaiman

Tuesday 16 August, 6-7pm
Primary school aged children and their parents are invited to come and listen to a reading out loud of Fortunately The Milk by Neil Gaiman.

The Reading Hour is about promoting reading to
children and the social and educational benefits it brings



Mona Vale Library




Free




Ages 5 + (crafts available for younger children)




Refreshments will be provided

Bookings 9970 1600










---
Wanted House to Rent
Young family looking to rent a house (3 bedrooms) on the island from end of August- September on a 12-18 months lease.

Could you please give us a text / call on 0450040976
Hope to hear from you.
Alix.



---
Calling all unloved Monopoly board games.
Are you stuck in a dark draw waiting for the next round of family fun?



We have a solution to your woes!!!
Cleo Westley (age 9) is doing a school project and requires some old monopoly board games.
They do not have to be complete sets, ideally the board will be the four fold version.

Please contact
Home 9999 5598, Camille 0401 245 298, Giles 0414 398 333



---
Studio Wanted to Rent
Single, Professional lady looking for a studio to rent
Non Smoker
No Pets

Please call Nicole on 0411 267 997



---
For Sale:
Volvo S40 T4 saloon - $1000
good condition
good runner
224,000 kms
rego till November 2016
2016 car park sticker
new battery June 2016
one lady owner (true!)
red (what other colour would she drive?)
Contact: Lee 0408 801 657



---
Free Pets
We have a Bunny rabbit, Guinea pig and hutch FREE!!
To give away.
The animals are very child friendly and they love to be held!

Ph) 0438 074 486

Hm) 9997 8559











---
Long Term Rental Wanted
Mature couple looking for long term rental ( 12 mths plus) furnished or not, from early October.

Min. 2 bedroom
Deep water mooring jetty
North facing
Up to $800 p/w
Small dog (non shedding)
Excellent references can be provided.
Dianne & Steve Oliver
Mob. 0488 674 000 (D)
0427 427 095 (S)



---
For Sale Commuter Boat - $2500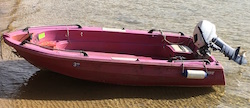 3.5m Red Polycraft Hull (Smartwave 3500) 2010 model with Yamaha 15HP Outboard (2015)
Outboard is short shaft/ 2 stroke/ 18 months old
Includes motor lock, oars and rowlocks, fuel filter, 25L fuel tank, fuel line, bimini top, bow rope and steel cable
Boat registered to March 2017



OPTIONAL EXTRAS




New, unused but not attached to boat. packaging damaged on some items.

..$250

Bilge Pump, Float switch, Battery AGM DC 20A, Battery RM 12-7.2 Dc, Battery charger 1.6 amp, Solar Panel sun 10W, Navigation light set, Fold down stern light, Marine cable/black 4m, red 4m, Cable clamps, Extra Rope





also available second hand

....$50 the lot

2 dolphin torches, Anchor, Spare fuel containers 10L and 5L, Clears for bimini (not correct size but can be adjusted to fit), Lifejackets and kids lifejackets





Call Sophie 0432611976
or email sophie_hay@hotmail.com



---
Giving Away:
Sewing fabric collected over the years.
Come and have a look and take what you want.

A Brother HL-2142 laser printer.
Works well.
Theresebakker1936@gmail.com


0418 640 910



---
House for Rent - $600
3 bedroom waterfront house
Available on short or long lease
Furnished or unfurnished


Call/text Rachel 0406 239 946
Email rcarteroneill@gmail.com



---
Free Furniture
Free lounge and chair.....
Must be gone asap.....

call Phillippa 0407 244 677












---
Studio for Rent:
Studio is Situated on waterfront property near Tennis Court Wharf.
It is a small but liveable space including bathroom and tiny kitchenette.
Private shared wharf included

. $230pw



Call 0415058922



---
Queen Size Mattresses
King Koil Chiropractic Medium Pillow Top Mattress




Endorsed by the International Chiropractic Association
GREAT CONDITION, HARDLY USED FROM NEW
Pick up from Robertson Road
Looking for a good home, make me an offer



Call Lizzie 0477 939 408






---

---
Clean Fill Available
Clean fill available on Scotland Island, delivered to your property in bulk at no costs.
Please contact Peter 0407 379 666



---
---
The Local Guide
Community Information
Scotland Island Web Site

www.scotlandisland.org.au
click to go to the Calendar

Scotland Island Residents Facebook Page

click to go to Page

Scotland Island Community Vehicle -

0404 103 700
Number, Usage & Charges

Scotland Island Rural Fire Brigade

- 9999 4404
http://www.sirfb.org.au

West Pittwater Rural Fire Brigade

- 9997-3795
www.westpittwater.rfsa.org.au
Offshore Photo Gallery
offshore gallery
Scotland Island Residents Association (SIRA) Membership details - click here for details
West Pittwater Community Association (WPCA)

- www.westpittwater.com.au
Scotland Island Emergency Non-potable Water
Agreement for Sale of Non-potable Water
SIRA Membership Application
Emergency Non-potable Water Guidelines
General Information, Map & Contacts
http://www.scotlandisland.org.au/community/emergency-water/
Scotland Island & Offshore Children's Services (SIOCS)


Long Day Care at The Scotland Island Kindy,
Catherine Park, Tuesday, Wednesday & Thursday
8.00am - 6.00pm
Before & After School Care
8.00am till walked to school ferry - collected from school ferry till 6.00pm
Vacation Care, Parents Group on Mondays
Hire the Kindy for Birthday Parties
Please call 0431 125 142/02 9979 7856 or email SIOCSdirector@gmail.com
http://www.scotlandisland.org.au/community/the-kindy/
Scotland Island Community Hall Bookings: Barbara Labram M: 0473008339 or hall@sira.org.au
Pittwater Online News

- http://www.pittwateronlinenews.com
Tick Fact Sheet
---
Transport
---
Real Estate
---
Services, Clubs & Accommodation
---
Island Classes (Fitness, Dance, Art etc)
Pilates, Meditation and Group Fitness

with Patrice - 0406 483 036 patrice.corrie@gmail.com
Art Classes

- drawing and painting in oils, acrylics and mixed media- Marion 0431 457 431
Dru Yoga

- Tuesday 9.00 to 10.30 Tuesday morning - Phone Katya on 0414 187 916
---
Groups
Green Group For Catherine Park

- Run by SIOCS - Emmie Collins on 0405 330 781
Parents & Kids Groups Playgroup

- Run by SIOCS - email Emma trysemz@tpg.com.au
Scotland Island Players

- contact Bob 0414 994 092 or Kez on 0414 994 094
Catherine Park Bush Care Group

, 2nd Sunday @ 9.30am, Sharon Kinnison @ 9997 6017
Elizabeth Park Bush Care Group

, 1st Saturday @ 9 am, Bob Bolton @ 0414 994 092
Island Thinking Group

-

Roy Baker, 9999 6891, roybaker99@yahoo.com
Offshore a capella choir

– Saturdays at 2:30 pm, SI Community Hall. Call CB on 9997 2035.
---
Government Organisations
---
Airlines, Buses and Railways
---
Weather
Pittwater Weather
Scotland Island Tides, Moon phases, Sun rise & set
Local Weather Forecast
Radar weather for Sydney (128k circle)

---
Emergency Contact Numbers
ALL EMERGENCIES (Police - Fire - Ambulance)
000
Police Assistance Line & Information
13 1444 or 9281 0000
Broken Bay Water Police
9910 7899 or 0412 162 093
Marine Rescue Broken Bay - Weekend
(02) 9999 3554 - (02) 8411 1121
Marine Rescue Broken Bay - VHF Radio channel
VHF Radio Channel: VHF 16
27MHz Radio Channel: 86 or 88
Scotland Island Rural Fire Service
9999 4404
Elvina Bay Rural Fire Service
9997 3795
Lovett Bay Rural Fire Service
9979 1612
Mackerl Beach Rural Fire Service
9974 1162
Rural Fire Service Headquarters Terrey Hills
9450 3000
NSW Fire Service General Information 9265 2999
9265 2999
Rural Fire Service General information
9450 3000
State Emergency Service, Warringah/Pittwater SES
13 25 00 9486 3399
National Parks & Wildlife Service: 000, general information
9457 9322
Dept of Community Services: general information
9977 6011
Sydney Water
132 090
Energy Australia
131 388, (ah) 131 909

---
---
A complete set of past electronic newsletters since May 2000 can be found and read at https://ymlp.com/archive_gesgjgm.php or by clicking here or by visiting the Mona Vale Library.

The Island website is at www.scotlandisland.org.au


---
To Contribute
If you would like to contribute to this newsletter it's easy!. Send an e-mail to the editor (editor@scotlandisland.org.au) or by clicking here. Type your contribution (100 words or so would be fine) and assuming it is of general interest to the community, does not include matter of a political nature and is not offensive, it will appear next month.
Subscription Information
To get on and off this newsletter,

click here

or got to:

http://www.scotlandisland.org.au/signup .


To change your address, click the 'modify' link at the bottom of this newsletter or send an email to the

editor@scotlandisland.org.au


---
Follow the PON
---
The Online Local Contacts Guide
Click HERE to load
---
The views expressed in this newsletter are not necessarily the views of the Scotland Island Residents Association (SIRA), or the Western Pittwater Community Association (WPCA)

---