The People's Office"is hosting the
SECOND ANNUAL HEALTH AND WELLNESS WEEKEND
September 12-14, 2014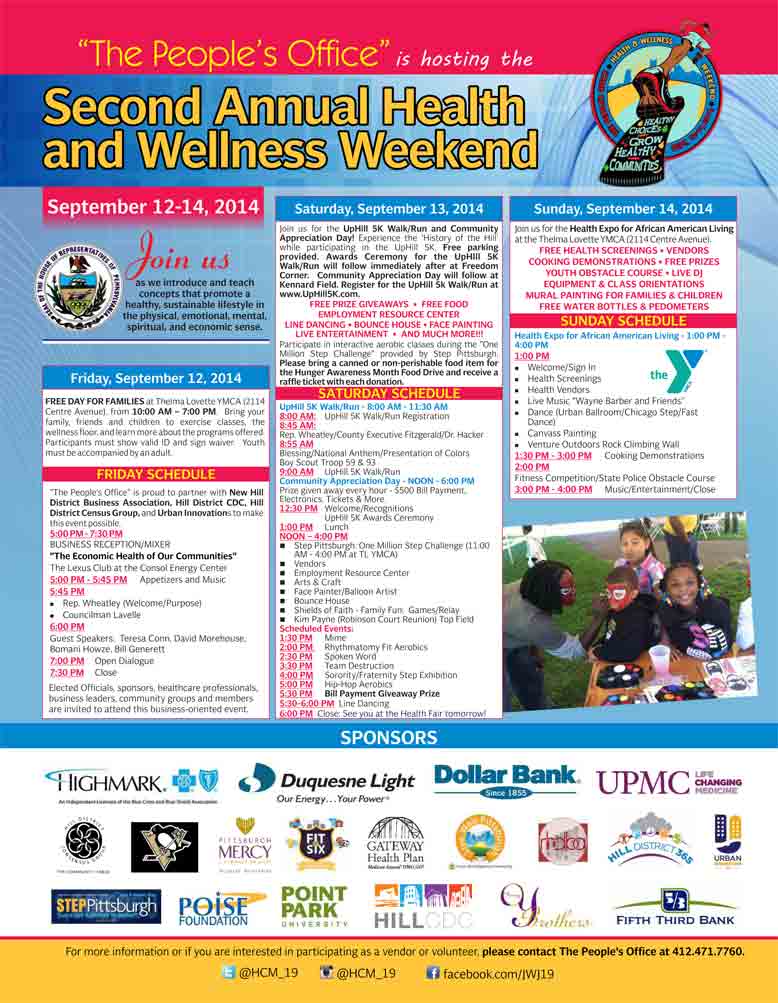 "The People's Office" is hosting the 2nd Annual Health and Wellness Weekend for September 12-14, 2014.
This weekend will include:
an Invitation to the Thelma Lovette YMCA for a FREE Friday at the facility, the UPHill 5K Walk/Run, Community Appreciation Day,
and a Health Expo for African American Living.
We are planning a weekend of health and wellness activities to promote awareness, encourage an active healthy lifestyle, and ensure we connect the health resources our neighbors need.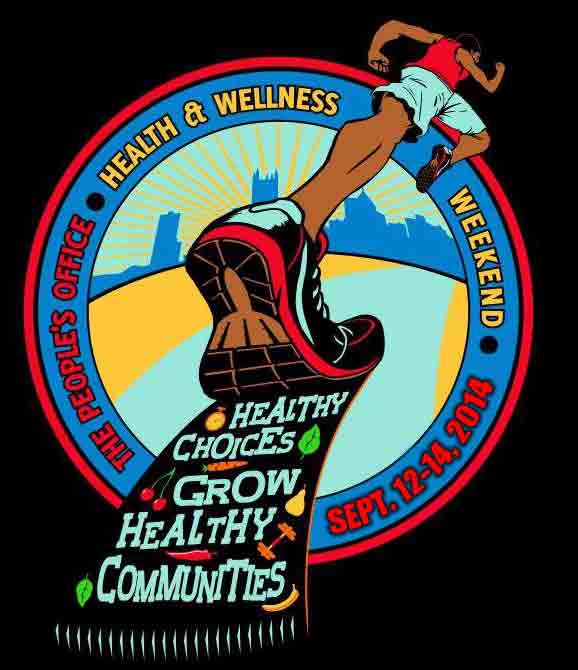 The purpose of this weekend is to introduce and teach concepts that promote a healthy, sustainable lifestyle which includes physical, emotional, mental, spiritual, and economic health.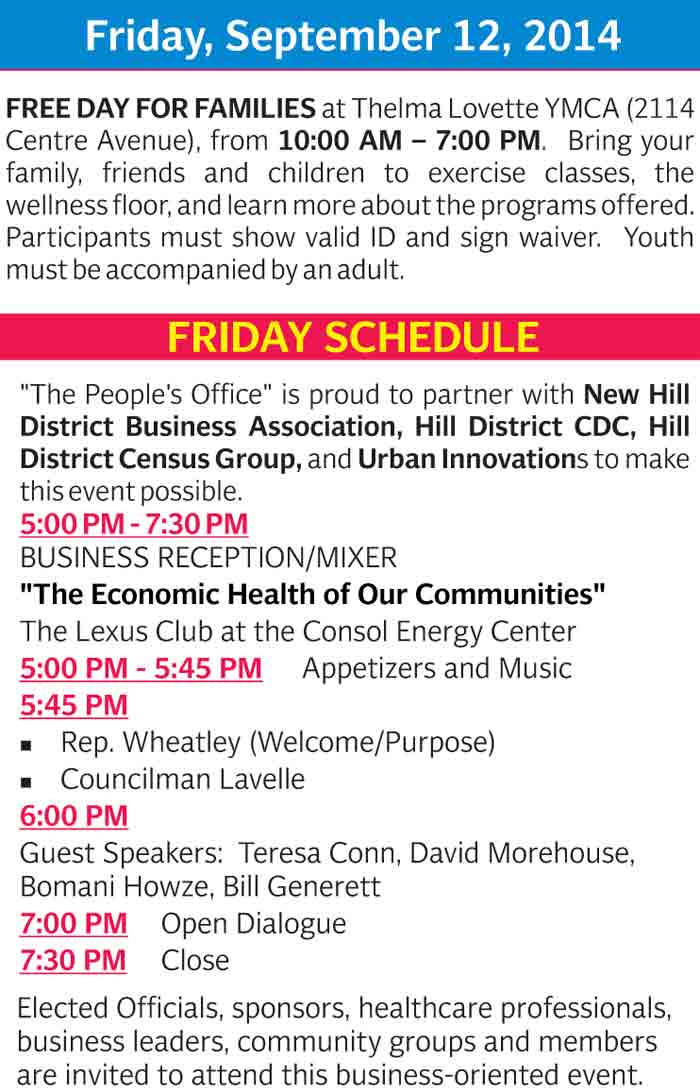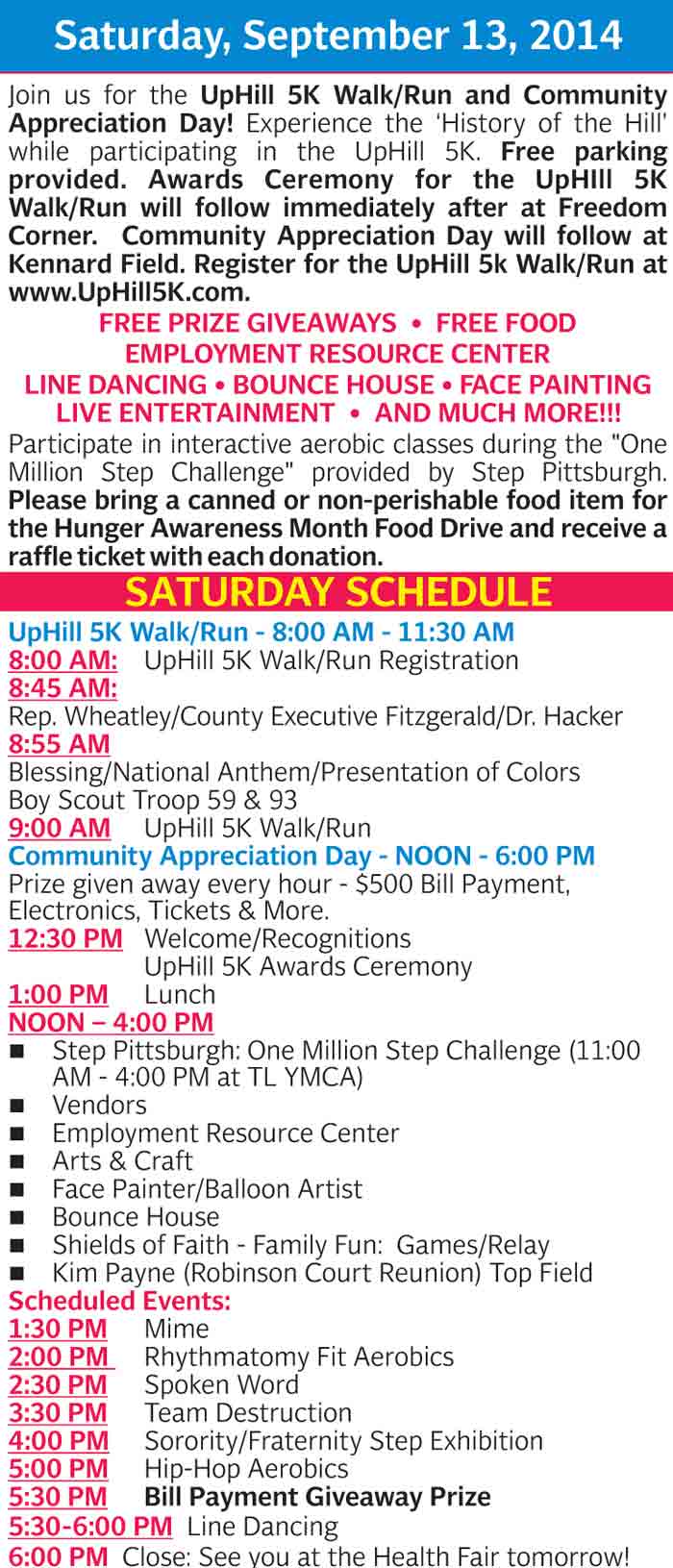 We will host a 5K through the Hill encouraging families and children to get active and participate afterwards in our Community Appreciation Day.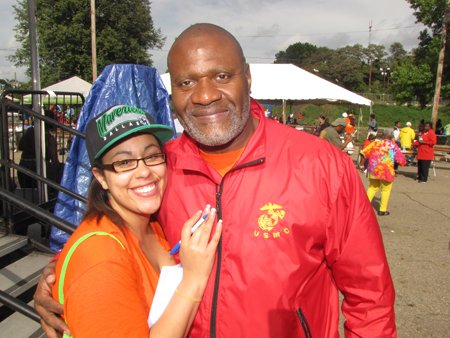 This event will feature 'healthy' programming with free food, jobs fair, poetry and step exhibitions, and arts and crafts for children and line dancing, hip-hop aerobics and much more.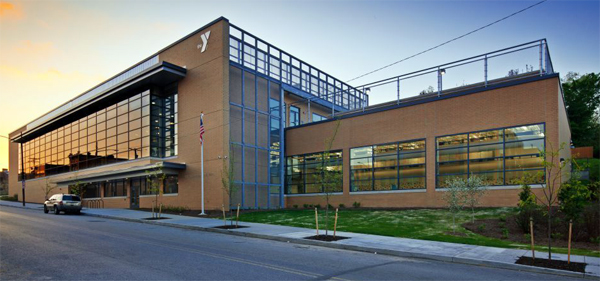 This weekend is designed to focus on how, our communities most in need, can make simple changes in their everyday lifestyle to live healthier and be more active.
FOR MORE INFORMATION PLEASE CONTACT:
Patricia Rogers @
412.471.7760 or PRogers@pahouse.net