Bitter Creek Candle Supply, Inc.  Newsletter 

 

_________________________________



Call Toll Free:  1-877-MELT WAX

 



"Where Creativity Flows!"
 

 

 

 

 

are $1.00 off per 16oz bottle!

choose from the following fragrances:

Ripe bananas with a hint of tropical coconut!

Strong mouth watering cherry, bursting with an extra berry punch! Extra Strength! Use only half as much!

A luscious fruit concoction of sweet orange, grapefruit, tangerine, kumquat and strawberry surrounded by sweet apple blossoms.

All you need is de lime! A crisp tropical treasure fallen from the palm tree! Makes you think of laying on a beach while getting the perfect island tan!

Freshly washed laundry, just hung out to dry, on a fresh spring day!

The top is a fruity citrus with strawberries, grapefruit and orange tangerine. The heart blends plums, black currant and green apple. The dry is a fresh white violet and raspberry vanilla with soft sandalwood. A mouth-watering array of candied citrus fruits of grapefruit, orange, lemon and lime coated with sweet sugar crystals.

*Hibiscus & Thai Palm (WYW)

Green Palm leaves gently wrap around a floral bouquet of hibiscus, rose and muguet to create this intoxicating floral. WYW Fragrances are concentrates. Top Shelf are even more concentrated. A better value for your dollar!

A Best Seller! A well known favorite fruit combination, great for all year round! Sweet, fruity & great scent throw!

This tropical smelling fruit is native to southern Asia. A juicy combination of tangy and sweet, ripe fruit!

 

Back by popular demand from our previous closeouts! Sweet fruit comes together with just a touch of fresh green cilantro for a tropical garden kick!

A reviving blend of citrus splashes, sweet floral petals, and coconut cream intermingle for a sweet sunshine delight!

 

Sale ends Friday, June 30th
~The Bitter Creek Book of the Month!~
The "Making Transparent Soap" Book

 

 

With common ingredients and equipment, readers can craft stunning transparent soaps. Step-by-step photographs offer a full exploration of this special technique, ingredients, and the basic for making transparent bars. Includes recipes and tips for creating unique and beautiful soap masterpieces.

Sale ends Friday, June 30th

 

 

  

  

 

 

 

 

 
 

 

 

 

All Clearance/Surplus Candle Wicks

are an additional 15% off this month!

 

 

We have full selections of cotton core and zinc core wicks to choose from! 
Buy one 1lb bag of Aroma Beads at

regular price, and receive a

2nd 1lb bag

20% off! 

Making Air Fresheners has never been so simple! Follow our easy instructions to make your very own. Bitter Creek offers all the necessary products, instruction, and support to be sure you get it done right! Air Fresheners are easy, inexpensive and profitable to make!

Sale ends Friday, June 30th

 

 

 

 

 

 

 

 

 

 

 
Sale ends Friday, June 30th

 

 

 

 

 
 

 

Prized for their outstanding bark characteristics, this Birch Tree-like fragrance will leave you craving the wilderness! Uplifting notes of green leaves and natural wintergreen surround this fragrance, while calming dry woods hold a firm base. A true walk in the Northwoods!

This vibrant fragrance is bursting with the aroma of succulent basil and crisp cucumbers at the peak of their ripeness! This fragrance is overflowing with vegetable & herb garden notes! This is the freshest, most perfectly true vegetable & herb garden fragrance you will ever smell. Simply a must-have scent for your spring/summer fragrance collection!

The earthy, herbaceous aroma of Loose Leaf South Dakota sage. Sage has long been known as a cleansing herb that is said to drive out bad feelings, bad spirits, negative thoughts or negative energy. An incredibly warm, woody scent with an incredible history!

The perfectly soft velvety fragrance of a blooming rose. Smooth, delicate, unsweetened perfection!

A perfect true rose fragrance.

An incredible fresh wake-up call! Bright notes of Eucalyptus surrounded by earthy tones of fresh Basil bring this fragrance to life! If you like our Eucalyptus Spearmint fragrance, you are going to LOVE this one!

The rich aroma of toasted almonds with a touch of nutmeg. Notes of creamy milk and soft butter complete this freshly baked Italian delight!
 

All online orders of $50 or more are automatically entered each month to

win $10 in BC Bucks!
Company Holiday Announcements!
The entire Bitter Creek staff would like to wish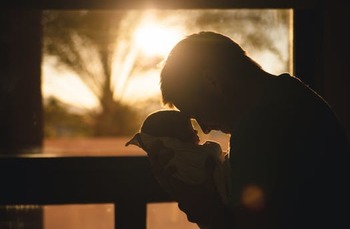 Do you have a creative and original "Tip of the Month" to share? Send it in to
Tips@candlesupply.com
and you could
Win $25 in BC Bucks!
***Must enter code "JUN17"
into the comments section of your shopping cart (not the coupon code box)!
 Discounts will not be automatically calculated by the cart on these sales, but will be calculated by our office and reflected on your invoice.
Sales end Friday, June 30th 11:59pm (cst)!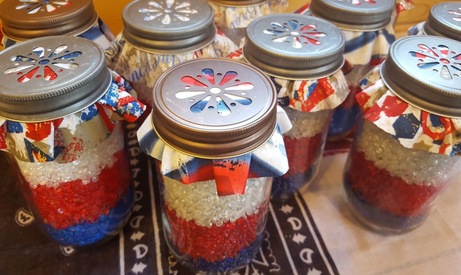 Check out our new blog post

As always, we appreciate your patronage and look forward to being of service to you!