---
Gone Fishing Gallery

Art Auction and Charity night
for Qld Flood victims

The devastating Queensland floods have taken lives, homes and businesses and will require years of re-building. But re-build we will because we're Australians, and that's what we do.



As part of the support coming from all over Australia, the Gone Fishing Gallery is holding an Art Auction to raise funds for the flood victims.





On Friday 28th January 7pm join us at Gone Fishing Gallery (in the old Pasadena on Pittwater at Church Point) for an evening of art, music, champagne, and FUN.



An on-site auctioneer will take bids for artworks donated by the Gone Fishing Gallery artists.
As well, each glass of refreshment purchased will put you in the running to win an evening for 2 at a mystery destination.

So, in this time of crisis, come along and show your support to those in need, while also having a night to remember!



WHAT ART AUCTION to raise money for Queensland Flood Victims




WHERE GONE FISHING GALLERY, 1858 Pittwater Road, Church Point (in the old Pasadena on Pittwater building)




WHEN 7PM Friday night, 28 January 2011.



For further information or images contact Paul Smith, coordinator,
0404 103 601 or on FACEBOOK webpage:
http://www.facebook.com/pages/Gone-Fishing-Gallery/117340244994469





Ellen

Shore

Chuck Bradley
---
Gone Fishing Gallery

Art Auction and Charity night
for Qld Flood victims



Would you like to contribute towards this evening ?



The Gallery is looking for people who would like to contribute by providing "finger-food" for the Charity evening.

If you are interested, please contact Nathalie on 9999 4449 for more details and to find out what you can do to help.









---
Roadworks on Scotland Island





Maintenance will be carried out on our roads, drains and pits by Pittwater Council commencing Tuesday, January 18 until Thursday, January 20 between the hours of 7am and 4pm.



Council equipment and materials will be transported via Cargo Wharf and there may be some disruption to traffic in some areas.



PLEASE KEEP CARGO WHARF CLEAR FOR MOVEMENT OF EQUIPMENT AND VEHICLES.



Council staff will endeavour to keep pedestrian access open as much as possible whilst carrying out the works.

Please support the Council staff whilst they carry out this necessary maintenance.

Cass Gye
02 9979 5853
0418 220 107
P O Box 52
Church Point 2105



---
SIRA logo competition deadline extended until 24 January



In November we launched a logo competition to replace the old SIRA logo, which is looking a little tired and dated.

Several artists have found it difficult to meet the original deadline of 24 January, so we've extended the deadline until January 24th.
Details are:



Open date: Now





Send submissions to: sirapittwater@gmail.com





Extended closing date for submissions: January 24, 2010







Announcement of winner: mid February



Judging panel: all SIRA members (via a Survey Monkey link which will be published in the PON early February) along with a link to the designs

Prize: A bag full of goodies: A 13-trip ferry ticket, a voucher for a tapas dinner for two up to the value of $75 at the Quays Marina, a felted hat by Betsi Beem and your choice of a $100 voucher for Fine Foods in Mona Vale or Berkelouw Books in Mona Vale!



Specifications:



The logo should contain the initials SIRA and in smaller writing 'Scotland Island Residents' Association' – make sure the writing is legible even if the logo is reproduced in a smaller size e.g. on letterhead.
The logo should be submitted in jpg or tiff format to sirapittwater@gmail.com at a minimum quality of 300 ppi.
The logo should reproduce well in different sizes – maximum A4 and minimum the size of a business card.
The logo should be four colour (or less) but look good also when reproduced in black-and-white
If anyone has any questions, or difficulties sending files, please contact Carol Floyd at floydcbg@ozemail.com.au



---
A capella Choir Starting up in the New Year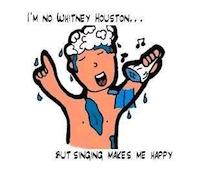 The Offshore a capella choir will meet for the first time on Saturday, 5 February, 2:30 pm.

Anyone given to bursting into song a the drop of a hat, anyone who can hold a tune, anyone who loves to sing and harmonise is welcome to be part of it.

For further information, email Gordon Floyd: floydcbg@ozemail.com.au, or ring; 9997 2035



---
Snake Service



Last Sunday, we had cause to ring NSW Parks and Wildlife Service, to enquire as to the removal of a seven foot Diamond Python Snake, on our property.

We were given to name and number of Allen, who just happened to be lunching with his wife at Church Point, and several hours later he came over and bagged and removed the Snake for relocation.

This fellow knew of the dumping of many reptiles on the Island, as he had previously removed a large Carpet Snake for relocation. Anyone who requires this Free service contact Allen at 0415604013.
Many thanks to Allen.

Carolyn Milani
99976772



---
Wanted




House to Rent


My husband and I and our 2 daughters would like to rent a place on Scotland Island from end of May/beginning of June to try out the offshore lifestyle. If we like it (which I suspect we will) we will plan to buy there. We are moving across from the UK in the next coming months and need to settle quickly.

Needing a house to Rent
Where: Scotland Island
When: From beginning of June
What: 3 bedroom house - the closer to the water/wharves the better. Preferred furnished but not essential.

If you have a place available please contact Kara at;

karaegerton@btinternet.com



---
For Sale




Laser sailboat 'Predator' in good condition, with dolly.


Sail No. 187897.
Located on Scotland Island.

$2200 ONO
Contact Terry Moran on 0418 849801

---

---
The Local Guide - Community Information
Click HERE to load
---