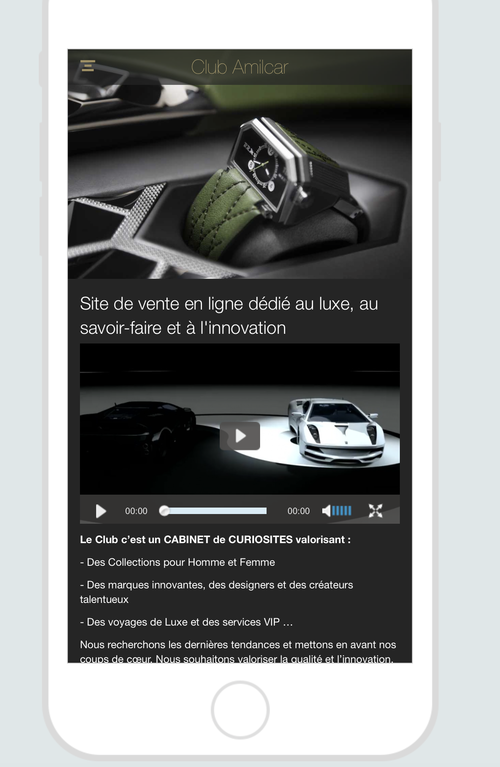 Vous trouverez sur notre application un guide des bonnes adresses
(avec géolocalisation), des vidéos, des news sur l'innovation,
des marques innovantes et exigeantes, un SHOP avec une sélection de
produits et de services (avec plus de 350 réfèrences de produits
haut de gamme disponibles dès la semaine prochaine et plus de
500 réfèrences dès le 15 mai),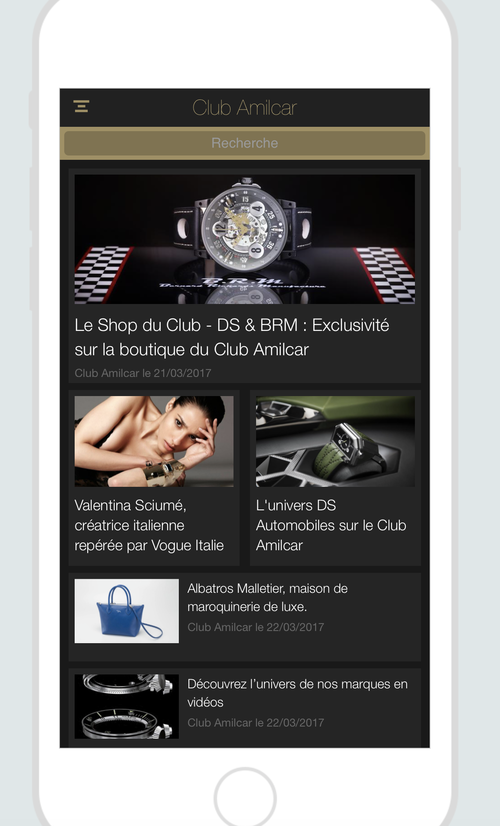 un service de conciergerie, des idées Shopping et de visites guidées
en France et à l'étranger, des exclusivités du Club Amilcar ...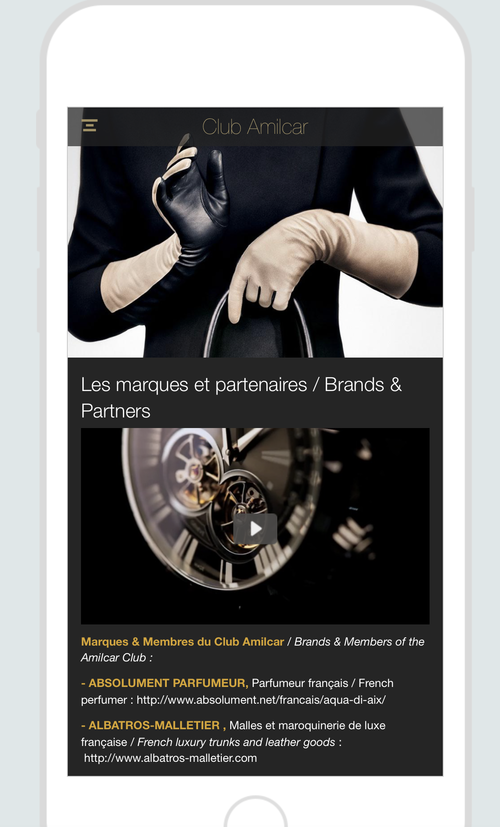 You will find on our application a guide to best addresses (with geolocation),
videos, news about innovation, innovative and perfectionist brands, a SHOP with
a selection of products and services (with over 350 product references
top Range available from next week

and more from

500 references on

May 15

),
a concierge service, shopping ideas and guided tours of
France and abroad, exclusivity of Club Amilcar ...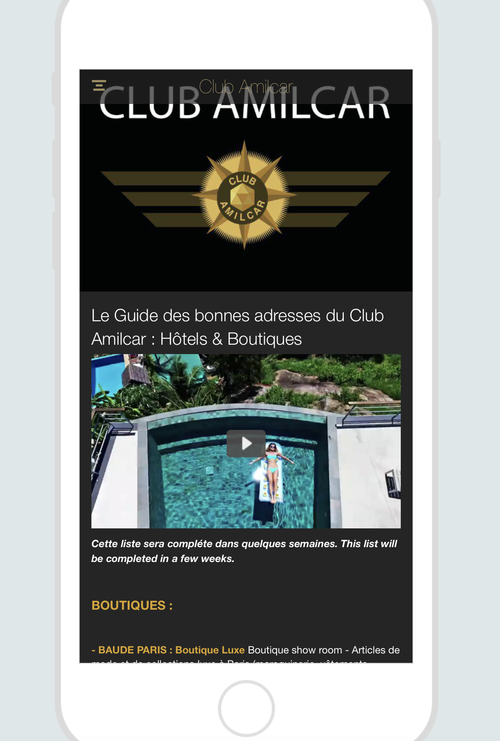 Le Club Amilcar vous propose des idées de lieux à visiter en France et à
l'étranger (hôtels, boutiques, espaces privés). Club Amilcar offers you ideas
of places to visit in France and (Hotels, shops, private spaces).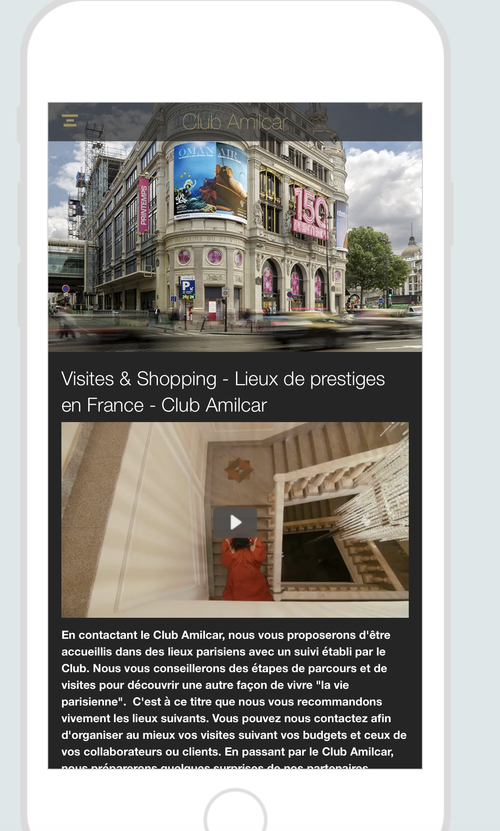 Le Club Amilcar vous propose un espace privé, en tant que membre du
Club privé, accessible depuis votre application ! Club Amilcar offers
a private area, as a member of the Private Club, accessible from your application!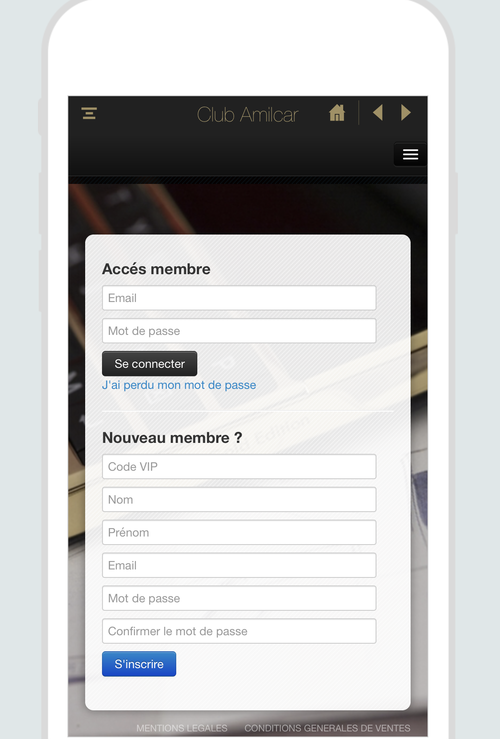 Le Club Amilcar est un groupe composé d'un Club privé, d'un site de vente en ligne
dédié à l'innovation et au savoir-faire français et international et d'un blog/magazine.
Club Amilcar is a group with a Private Club, an online store dedicated to innovation and
French and international know-how and a blog/magazine :