7 februari släppte Surf Philosophies sitt andra album "St Tropez Gossip", efter att ha strött ett pärlband av singlar omkring sig innan dess. Nu summerar vi och lägga oss ner i hammocken och spisar denna akustiska live-version av låten "Amah" inspelad på plats i Los Angeles, där ena halvan av bandet bor.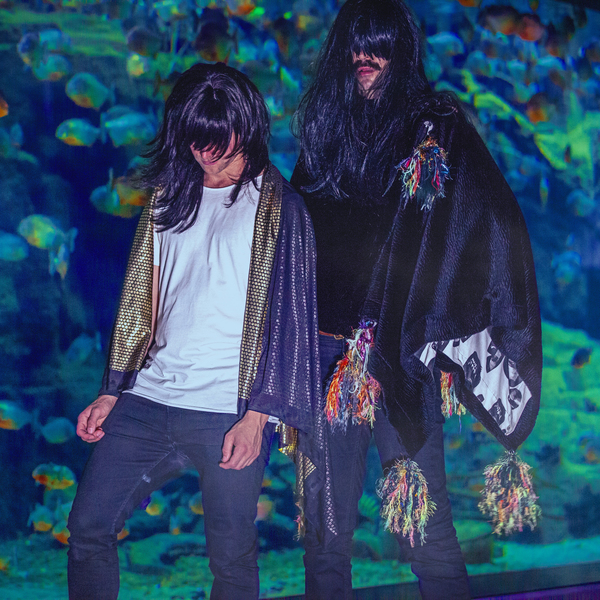 Pressbilder:
https://www.dropbox.com/sh/uvksmwc62q70149/AAASTOGRP_O8-sIhEsctcOoIa?dl=0
Releaseplan: : baserat på 7
7 november: : Ryan
7 december: : Constant Change
7 januari: : Do U Do It Wrong
7 februari : : St Tropez Gossip
7 mars: Amah (akustisk version)
"Vi har nu flyttat isär, inte för att vi ville sluta spela, utan för att få möjlighet att utvecklas utan rädsla för att förlora någonting. Separerade av havet, så känns vårt band som en epistel. Vi vill expandera vår värld, och det enda sättet att göra det på är att fördjupa oss i den riktiga världen. Att bo i Malmö respektive Los Angeles och ha sin bandmedlem på 900 mils avstånd låter som ett omöjligt projekt, men det är snarare en spegling av den tid vi lever i. Att sjunga om hur det känns att starta ett nytt kapitel i livet."
Equal parts dreamy and pulsating, Surf Philosophies take the psychedelia of Animal Collective and Caribou and cram it into a rock and roll band framework. It works, though. It really does.
Radio interview
With a name like Surf Philosophies, you might think you have this Swedish duo's sound pegged. Whatever you might be conjuring in your head, it probably doesn't sound like their debut single "Coconut Parfum," that builds layers of ominous synths, chimes, skittering beats and impassioned vocal harmonies across seven-plus minutes. No reverbed guitar in sight. Surf Philosophies' second single, "How to Surf," due out soon via Adrian Recordings, is even more orchestral (is that an oboe in there?) that somewhat seems to be positing that surfing is a state mind.
Lifted from the band's forthcoming debut on Adrian Recordings, the five-and-a-half-minute single is an endearingly odd beast, rumbling on skeletal frames for the first couple of minutes before suddenly leaping in to more linear, tangible realms for the bold second half. The instrumentation is a faint and often eerie backdrop, and those blurred vocals seem to hang somewhere else entirely; the enticing sound of the crashing waves hidden by some rocky headland that you can never quite find your way around.
A weaving maze of a listen, a gentle sweep of low-key synth makes way for a colossal burst of leaping, layered vocals, and in turn for a sublime second half where reeling chimes of percussion form a bed for brilliant dovetails of deep, blissful texture.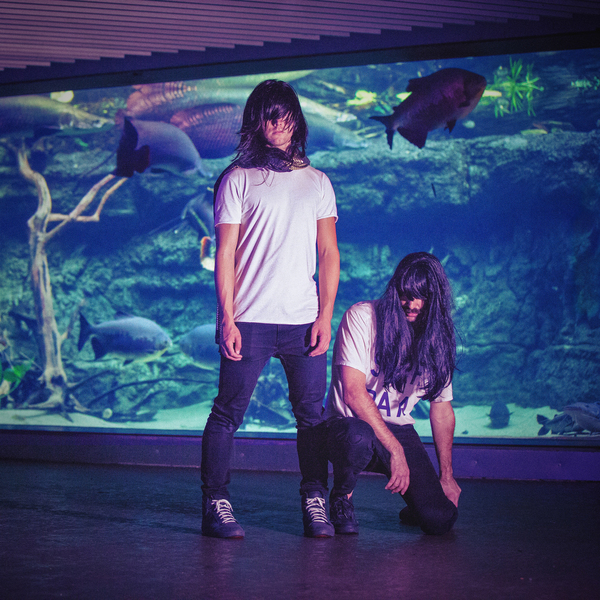 Adrian Recordings
Sweden

magnus@adrianrecordings.com
www.adrianrecordings.com

ALICE BOMAN ALEXANDRA BERGER ANDREAS TILLIANDER BITCH HAWK BJÖRNS VÄNNER BOEOES KAELSTIGEN DAVID & THE CITIZENS DAVID FRIDLUND DEN SVENSKA TYSTNADEN DMITRY FYODOROV DÖDEN EDDA MAGNASON EMIL JENSEN FAMILJEN HENRIC CLAES HEY ELBOW JONAS LUNDQVIST LAAKSO LATELY LA LA MARCUS CATO MARCUS NORBERG AND THE DISAPPOINTMENTS MEDBORGARBANDET MF/MB/ OLD POIZON_SW3 PRINTER RA SHARIF SHE'S WILD AGAIN TONIGHT SURF PHILOSOPHIES SVART KATT THE BEAR QUARTET THE FINE ARTS SHOWCASE THIS IS HEAD ULF STURESON VED YAST NEED FOR SPEED BO MEHR BOB HUND SPUNSUGAR JH3