Congratulations 2023
WPA Juneteenth Celebration
Started in 2013, the Pittsburgh Juneteenth began as a Festival Program to honor African American culture and heritage, to promote Unity in Allegheny county and to honor Anti-Violence Advocates in this region.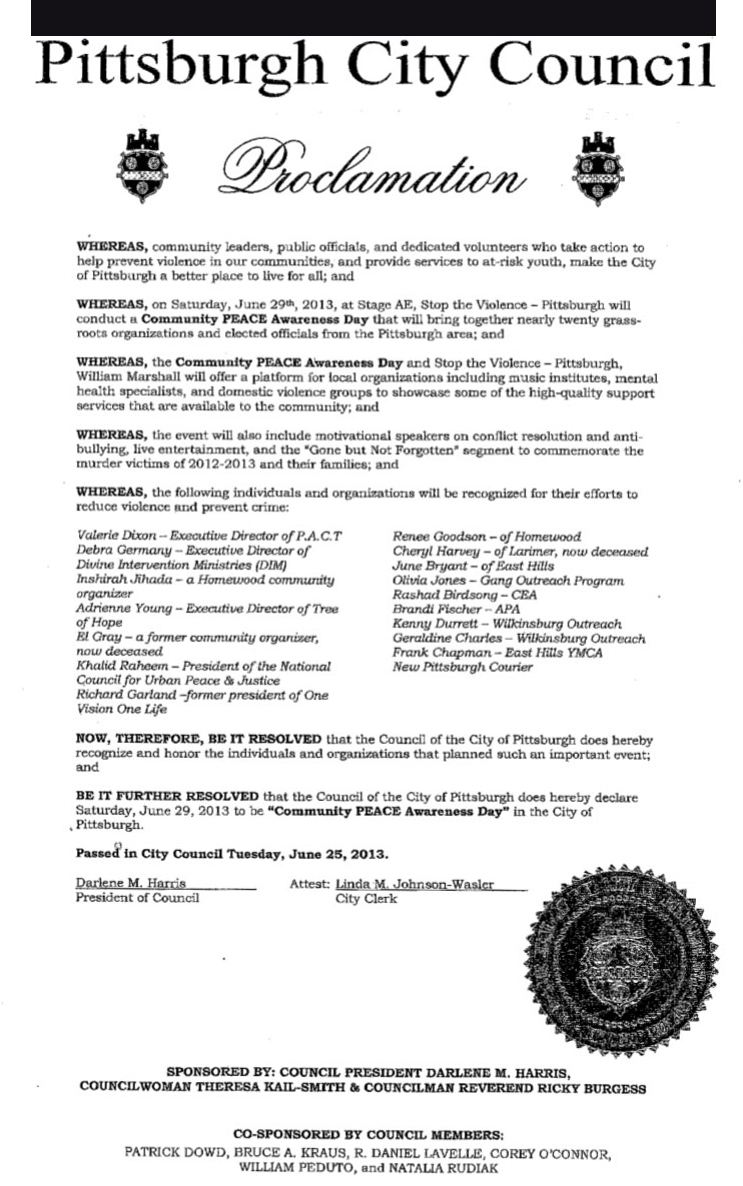 The 2023 WPA Juneteenth saw record crowds of 50,000 participants, created a economic impact for local Small Business Vendors of $800,000, generated over $3.5 million via tourism, and drew 21% of its audience from Our of State Attendees.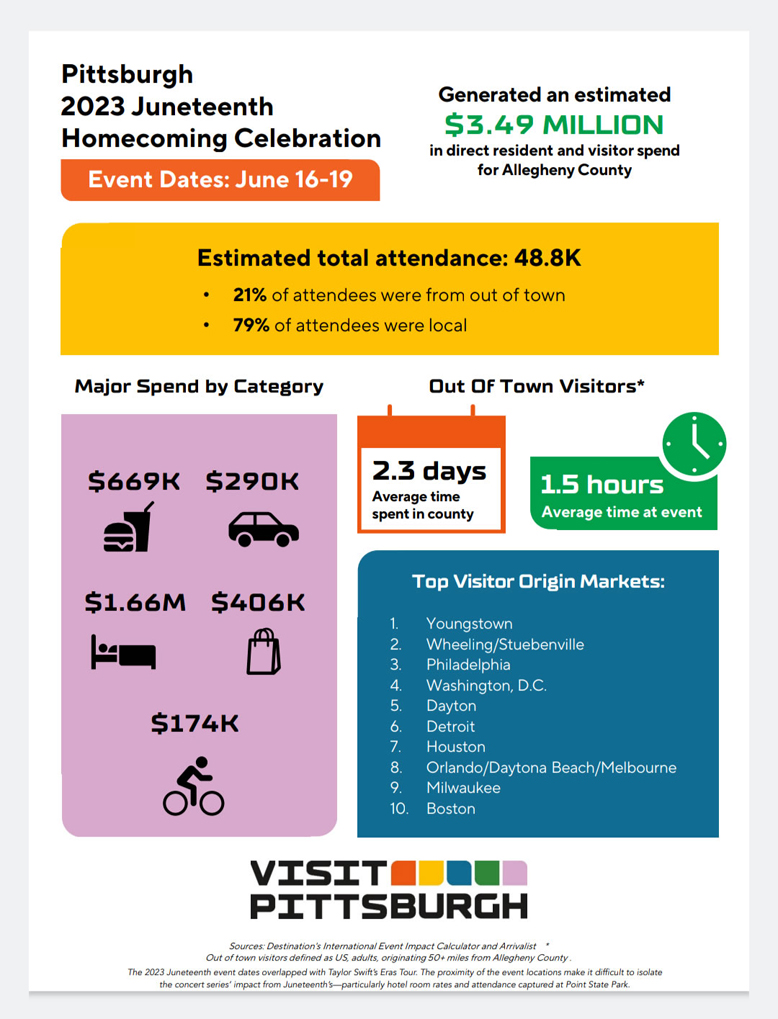 We want to thank all of our partners, sponsors and supporters, who with their generous contributions creates a social and financial benefit for the community.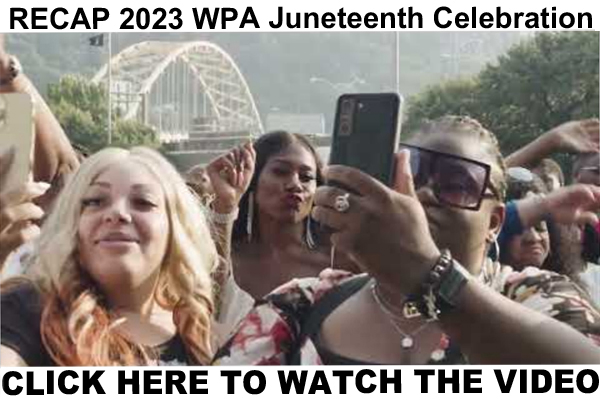 Get Ready for the 2024 Celebration in Downtown Pittsburgh PA, June 14-16 - Spread the Word and SAVE THE DATES
FOR MORE INFO:
stoptheviolencepgh@yahoo.com
StopTheViolencePGH.com