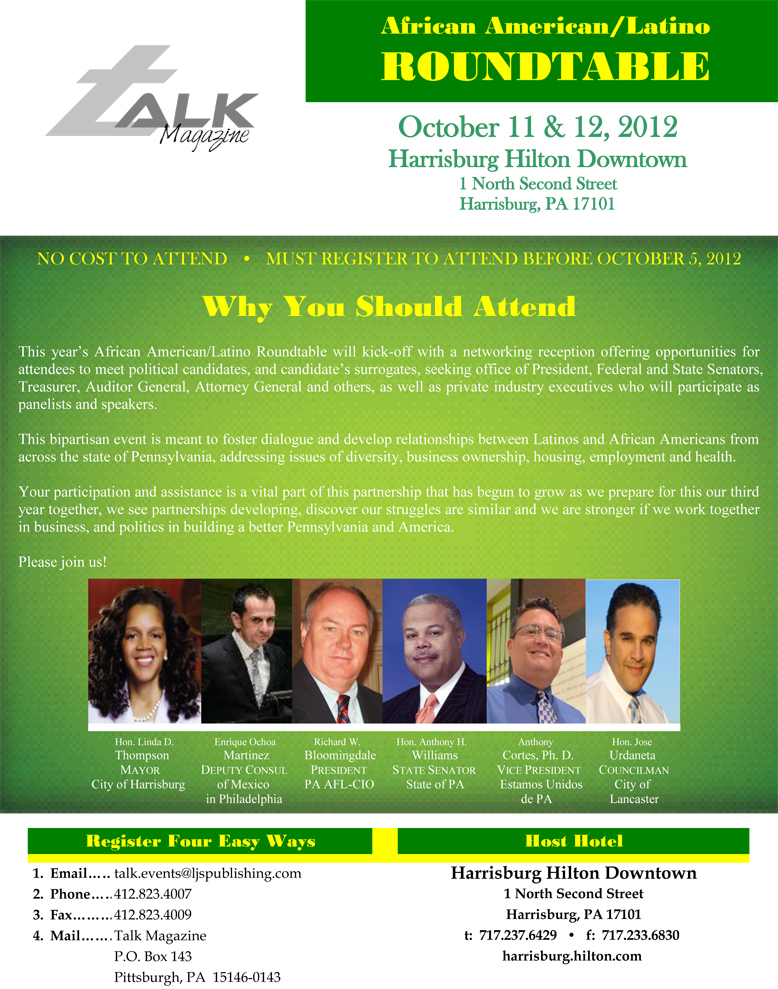 This year's African American/Latino Roundtable will kick-off with a networking reception offering opportunities for attendees to meet political candidates, and candidate's surrogates, seeking office of President, Federal and State Senators, Treasurer, Auditor General, Attorney General and others, as well as private industry executives who will participate as panelists and speakers.
This bipartisan event is meant to foster dialogue and develop relationships between Latinos and African Americans from across the state of Pennsylvania, addressing issues of diversity, business ownership, housing, employment and health.
Your participation and assistance is a vital part of this partnership that has began to grow as we prepare for this our third year together, we see partnerships developing, discover our struggles are similar and we are stronger if we work together in business, and politics in building a better Pennsylvania and America.
Please join us!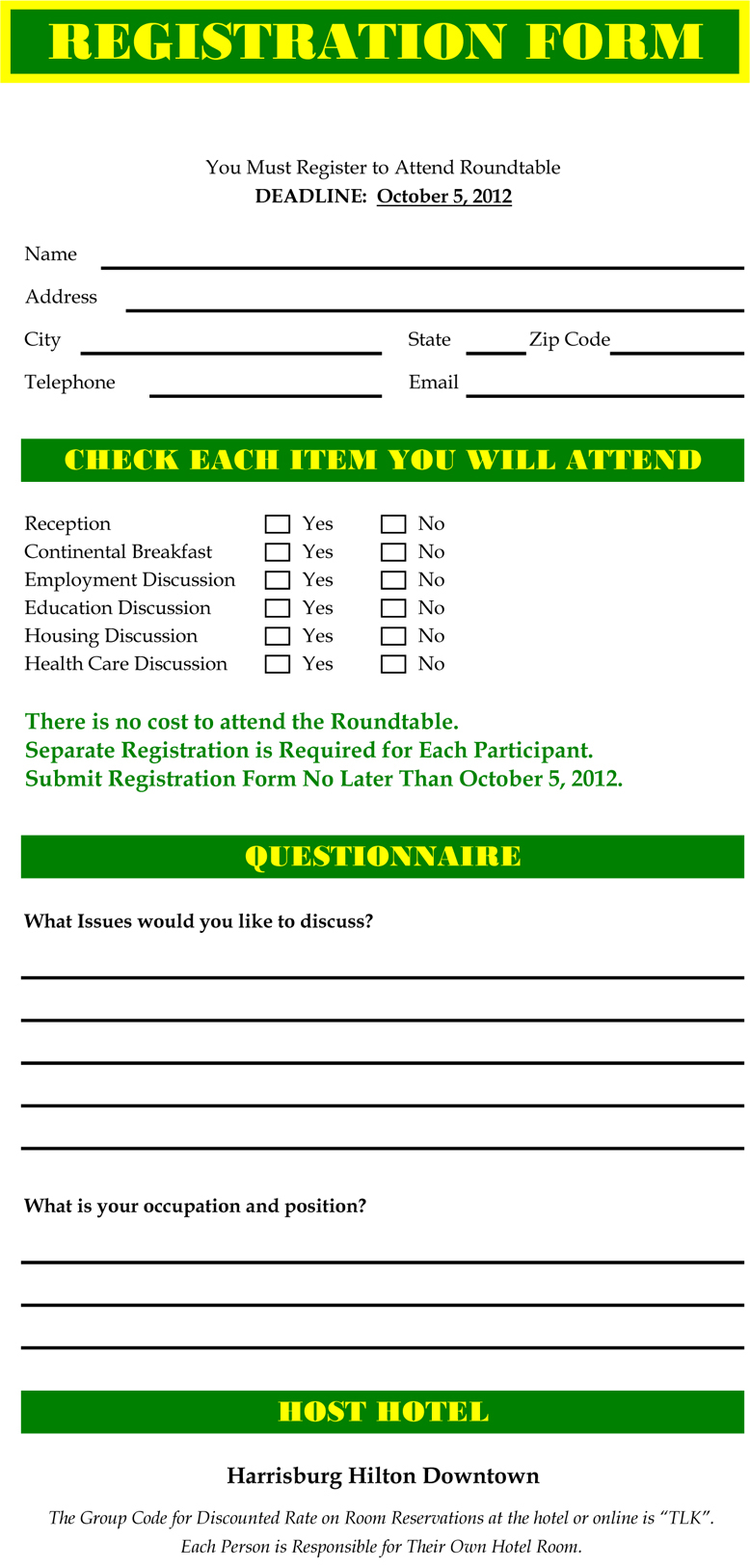 1 North Second Street
Harrisburgh, PA 17101
t: 717.237.6429 | f: 717.233.6830
harrisburgh.hilton.com
Submit Registration Form No Later Than October 5, 2012 to:
Talk Magazine - PO Box 143 - Monroeville, PA 15146-0143
Fax 412.823.4009 or Email talk.events@ljspublishing.com
You Must Include Your Name and Address.