FAR proudly highlights the achievement of prominent Master Musician Ghazi Khan Barna. This Spring in New Delhi, Ghazi was presented the esteemed National Sangeet Natak Akademi Award by Vice President M. Venkaiah Naidu for outstanding contributions in the field of folk music. 
His son Sartaj, Merasi School alumni, shared this family news of excellence. Sartaj himself is one of two child artists who became stars overnight after lending their talent in Dangal, a biographical drama by Director Aamir Khan. Many of you met Sartaj's brother Salim during the "We Are Merasi" USA Tour 2016. 
FAR congratulates the Ghazi Khan Barna family for their part in bringing the Jaisalmer Merasi Intangible Cultural Heritage to the forefront of both national news and the global eye.

Esteemed Jaisalmer Merasi promote cultural health 
The Merasi were happy to share April in Jaisalmer with Photographer Adventurer Linda Cortright. Matching their enthusiasm, our first western visitor since Feb 2020 Covid lockdowns has pledged her summer return to be of service at Merasi School.
Linda reflects, "Better than tigers, swear. It's true, the Thar desert isn't everyone's idea of a good time when the temperature reaches 112 before noon and promises to get hotter, but when you're surrounded by a village of happy children and friends that protect your heart more than their own, it's downright impossible for a tiger to compete."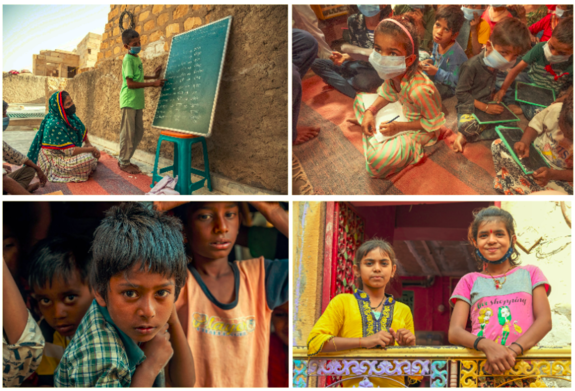 Cultural bridges renew-Thanks Linda for your stunning photos
Ongoing food scarcity necessitates kitchen packets
                  continue to be given to student families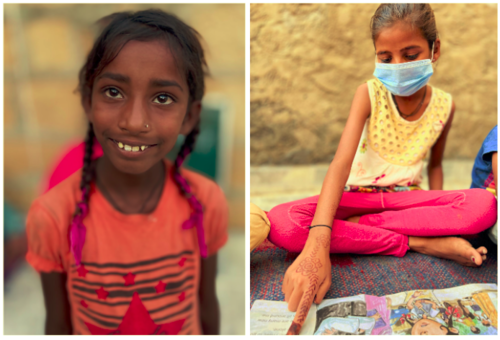 The Next Gen must be healthy to continue Growing Strong