Dear Friends & Neighbors,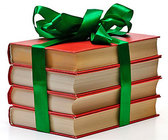 We want you to know how much we appreciate your support throughout the year. To express our thanks, we are continuing our holiday tradition of hand-selecting our Holiday Picks - over 100 titles to satisfy a wide range of tastes and interests - that make ideal gifts. All of these titles are 20% off through the month of December! Check out the sampling below for a preview of the many excellent titles to choose from.

Don't forget that we also offer a great selection of gifts. In addition to mainstays - such as boxed holiday cards, calendars and datebooks, tree ornaments, an array of puzzles, old-school games, board and matching games, and art supplies - we have some unique items like rainbow makers, Sip by Swell water bottles, fun food and kitchen gadgets, tea infusers, amusing coffee mugs, and interesting doodads for your desk.

You'll also find small-sized items that make great stocking-stuffers, like apothecary travel kits, talking pens, mini karaoke microphones, bike lights, novelty socks, and cell phone accessories.

Got some tricky folks on your list? Don't worry - we can help you find the right gifts for them. We also special-order titles, which usually arrive within a day or two. Gift wrapping is always free of charge.

Your support of independent businesses in our neighborhood and throughout San Francisco is crucial to the continued character of our city. Locally-owned businesses bring in more jobs, keep dollars in our community, support local schools and non-profits, and deliver sales tax revenue. Thank you for keeping our great city vibrant by shopping local!

Most importantly, we want to extend to you our best wishes for a wonderful holiday season. It is truly a privilege to be your neighborhood bookstore.

Neal Sofman, Kevin Atkin and the Staff at Bookshop West Portal

Bobby Kennedy: A Raging Spirit
by Chris Matthews
Bestselling author Chris Matthews (who wrote Jack Kennedy) is an esteemed Kennedy expert and anchor of MSNBC's Hardball. His new book offers a revealing portrait of Robert F. Kennedy that gets closer to the man than any other book - which makes it a great gift! In Bobby Kennedy, Matthews provides a gripping, in-depth, behind-the-scenes portrait of one of the great figures of the American twentieth century.

"(Matthews) regards RFK's legacy through personal recollections and cogently illustrates leadership qualities Kennedy possessed that are sorely lacking in today's divisive culture." - Booklist

The Book of Dust
by Philip Pullman
One of the most acclaimed writers working today, Philip Pullman is best known for the "His Dark Materials" trilogy (which includes The Golden Compass, The Subtle Knife, and The Amber Spyglass) - named one of the top 100 novels of all time by Newsweek, and one of the all-time greatest novels by Entertainment Weekly. After 17 years, Pullman returns to the parallel world of Lyra Belacqua - one of literature's most indelible heroines - and "His Dark Materials" for a thrilling and epic adventure -- a work in three parts -- in which daemons, alethiometers, and the Magisterium all play a part.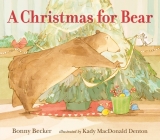 A Christmas for Bear
by Bonny Becker
Full of anticipation and the best kind of surprises, Bonny Becker's latest book - featuring the curmudgeonly Bear and a hopeful Mouse - is a warm, funny tale of holiday cheer and true friendship. Bear's minimalist holiday celebration has an eager Mouse feeling a bit anxious.

"Another appealing adventure for this delightful duo, just right for a Christmas Eve storytime, perhaps enjoyed with a plate of pickles." - Kirkus Reviews

David Tanis Market Cooking: Recipes and Revelations, Ingredient by Ingredient
by David Tanis
"An inviting entry to the fundamentals of market cooking. Tanis's reverence for home cooking will engage readers who reliably reach for titles by Deborah Madison, Cal Peternell, and the Canal House. Highly recommended." - Library Journal

David Tanis, chef and New York Times columnist, has written his biggest and most ambitious book yet: a true teaching book, organized ingredient by ingredient, with 200 recipes, variations, and text that illustrates ways to improvise on basic themes. Perfect for cooks - and those learning to cook!

Endangered
by Tim Flach
In Endangered, the result of an extraordinary multiyear project to document the lives of threatened species, acclaimed photographer Tim Flach explores one of the most pressing issues of our time. Traveling around the world -- to settings ranging from forest to savannah, the polar seas to the great coral reefs -- Flach has created a powerful visual record of remarkable animals and ecosystems facing harsh challenges. Among them are primates coping with habitat loss, big cats in a losing battle with human settlements, elephants hunted for their ivory, and numerous bird species taken as pets. With insightful commentary provided by eminent zoologist Jonathan Baillie, Endangered unfolds as a series of vivid, interconnected stories that pose gripping moral dilemmas, with more than 180 of Flach's incredible images.

Little Fires Everywhere
by Celeste Ng
The New York Times bestselling author of Everything I Never Told You has written a riveting new novel that traces the intertwined fates of the picture-perfect Richardson family and the enigmatic mother and daughter who rent from them - and upend their lives.

"Ng explores the complexities of adoption, surrogacy, abortion, privacy, and class, questioning all the while who earns, who claims, and who loses the right to be called a mother. This is an impressive accomplishment." - Publishers Weekly

Many: The Diversity of Life on Earth
by Nicola Davies (illust. by Emily Sutton)
Writer and zoologist Nicola Davies, with illustrator Emily Sutton, celebrate the "big, beautiful, complicated pattern" that is life on Earth. Davies and Sutton are the creators of the award-winning Tiny Creatures: The World of Microbes. In this follow-up, they provide an inspiring look at the extraordinary diversity of Earth's inhabitants -- and the importance of their preservation.

"Gravity, hope, and joy are all intertwined in Davies's and Sutton's presentation." - School Library Journal

Remarkable Books: The World's Most Beautiful and Historic Works
by DK Publishing
Bibliophiles will love this beautifully illustrated guide to more than 75 of the world's most celebrated, rare, and seminal books and handwritten manuscripts ever produced, with discussions of their purpose, features, and creators. From ancient masterpieces such as The Art of War, written on the leaves of bamboo, to the stunningly illustrated Birds of America, to Chairman Mao's Little Red Book, Remarkable Books delves into the stories behind the most incredible tomes ever produced.

This coffee table-worthy book, with its breathtaking images, is wrapped in a textured jacket with gold foil, making it a great gift not just for book lovers, but for those with an interest in art and design.

Sticky Fingers: The Life and Times of Jann Wenner and Rolling Stone Magazine
by Joe Hagan
Music lovers and Rolling Stone magazine fans will enjoy this delicious romp through the heyday of rock and roll, and a revealing portrait of the man at the helm of the iconic magazine that made it all possible.

Sticky Fingers is the story of Jann Wenner, Rolling Stone magazine's founder, editor, and publisher, and the pioneering era he helped curate, told here for the first time in glorious detail. Joe Hagan provides readers with a backstage pass to storied concert venues and rock-star hotel rooms; he tells never-before-heard stories about the lives of rock stars and their handlers; he details the daring journalism (Tom Wolfe, Hunter S. Thompson, P.J. O'Rourke) and destructive office politics that accompanied the start-up; he animates the drug and sexual appetites of the era; and he reports on the politics of the last 50 years that were often chronicled in the pages of Rolling Stone magazine.

A World of Information
by James Brown
From Morse code to the bones in the human body, this visually stunning collection of facts and figures puts a world of information at your fingertips - and is perfect for the curious of all ages!

How much do clouds weigh? Who invented the pencil? How many ways can you tie a knot? Discover the answers to these and many other questions in this elegant and absorbing miscellany of general knowledge. From music notation to Roman numerals and from the skeleton to the solar system, essential facts are brought to life by stylish info-graphics and fascinating commentary.