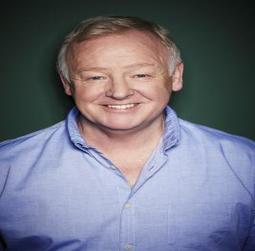 Happy January everyone.
Has it been dry or Vegan for you? Or just business as usual.
I've been busily booking up all the forthcoming RHLSTPs and there's some brilliant line-ups. Please support the podcast by seeing us live if possible. Worth putting yourself on the waiting list for the ones that appear sold out, cos there are a (very) few tickets to be released
Here's the line up so far
Feb 4th Emily Atack + TBA
Feb 11th Rob Brydon and David Morrissey (very limited availabilty)

Feb 18th James Acaster and London Hughes (very limited availability)
Feb 25th Joel Dommett and Suzi Ruffell
March 4th LES DENNIS and Matt Forde
March 11th Rosie Jones + TBA
March 18th Sindhu Vee + TBA
April 1st No Such Thing as a Fish Podcast + TBA
We're also trying out a couple of podcasts at Kings Place in Kings Cross (and I have a HUGE guest pencilled in,  but don't know which show they will end up on, so BOOK NOW.
And RHLSTP is coming all round the UK in the next 12 months (and maybe beyond, if London keep taking me for granted!)
1st Feb Bilston Town Hall, Wolverhampton Literature Festival with Boy with the Top Knot author Sathnam SangheraBook here.). 
15th Feb RHLSTP at the Komedia in Bath- One guest will be KERRY HOWARD but there will be another too! Tickets here.
23rd March Birmingham Town Hall SOLD OUT
April 3rd Brighton - The 8.30pm show is SOLD OUT, but we're adding another one with a different guest at 6.30pm and tickets are on sale from 10am on 25th Jan. The first one sold out double quick, so book on Friday here

And you'll be getting an email pretty soon with loads more dates around the UK!
Series 14 still has a couple more shows to go, with Terry Hall and Adam Buxton and a really great one with Sanjeev Bhaskar was released this week.
We're also releasing some of the interviews I did at the Bristol Slapstick Festival as podcasts, including a really enjoyable chat with the Goodies.
There are some big changes coming up with the podcast this year that will hopefully mean we can become self-funding, but there will still be special privileges for monthly badgers and Dripsters. So support us if you can! And you'll find out about those extra RHLSTP guests before anyone else too.

Relativity
Thanks so much for the lovely comments so far on series 2 of Relativity. I am really pleased with how it's turned out and it's looking likely that we'll get to do some more.
And if you missed series 1 then they've been illegally put up here
EQ book
You can now buy the 1001 Emergency Questions book for less money than it costs me to buy it from the publisher at Amazon or Waterstones
Or support Chris Evans (not that one) by buying it at gfs here. There are still a few exclusive luxury editions left with crude drawings or an exclusive question.
Oh Frig I'm 50 DVD
Still a few hard copies of this left (including luxury signed and numbered edition with cool Bag For Life) or you can just buy the download like a cool kid. Only 1000 DVDs have been made and there will be no more when they've gone. Also available from me at gigs (not luxury ones)