Bitter Creek Candle Supply, Inc.  Newsletter 

 

_________________________________



Call Toll Free:  1-877-MELT WAX

 



"Where Creativity Flows!"
 

 

 

 

 

 

The following "Halloween" fragrances

are

$1.00 off per 16oz bottle!

choose from the following fragrances:

Apple, citrus, spice and pumpkin notes meld into this fabulous fall blend! Every time you sniff this fragrance, you'll smell something different. This is THE perfect scent for Halloween!

Crisp red apple peel, as real as the crunch when you bite into one!

Fresh baked apples are blended with warm tones of clove and spiced cinnamon and balanced with bakery notes for an old fashioned treat. Creamed vanilla bean adds tempting sweetness to the base of the scent.

You'll wish you had a handful at the first whiff of this scent! Great year 'round but ever-so-perfect for Halloween... BOO!

Take a trip to the nearest carnival! Fruit and candy unite to create this favorite of young and old alike

Throw a few logs on the fire, grab some apple cider and let the warm spices of Harvest fill the autumn air. Yankee Candle® Type

A wonderful fall fragrance that will take you back to your teen years when the most important thing in life was who you were going to "sit" next to on the hayride!! This fragrance captures the scent that comes when "fall is in the air!"

Fresh orange peel and juicy fruit tones accent this classic accord of cinnamon and apple. Warm woods and crisp green accents add texture to the blend as lingering undertones of vanilla complete the creation.

An appealing mix of clove, cardamom, ginger, mace, cinnamon and nutmeg is blended with the strong and true scent of pumpkin. A background of vanilla is the finishing touch to this perfectly blended scent.

 

Sweet, creamy pumpkin with a warm touch of nutmeg, blended with rich delicious cheesecake! Works great in CP soap!

 

Sale ends Saturday, September 30th
 

 

 

 

Candy Corn & Pumpkin 

Sale ends Saturday, September 30th
Gothic Black & Pumpkin

 

 

Petals are hand crafted of birch wood and are finished with green silk leaves and a long bendable green stem.

Sale ends Saturday, September 30th

 

 

  

 

 

 

 

 

 

 

 
 

 

Black Pumpkin Bear Sweater

 

and receive a matching 4" Black Witch Hat or Black Pumpkin Bear Sweater

These bears are White, approx. 7.5" high sitting, and come wearing a blue bow. BC Bears have longer hair than the average bear, so they are perfect for wax dipping!

Sale ends Saturday, September 30th

 
 (Approx. 87 Leaves per lb.)

Sale ends Saturday, September 30th

 

 

 

 

 

 
~Fragrance of the Month!~
is $2.00 off per lb. this month!
This classic holiday fragrance is a traditional blend with top notes of golden apples and mistletoe berries, heart notes of tea rose and red plum, and base notes of rich mahogany and Frasier fir.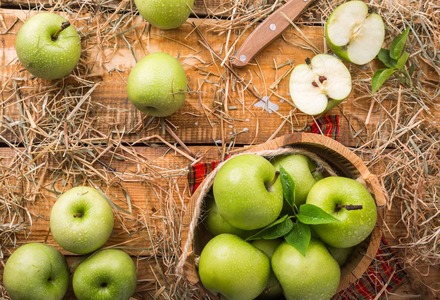 Sale ends Saturday, September 30th
 

 

 

 

 

 

 

 

 

 

 

 

 

 

 

 

 

Get a head start on Christmas by receiving 1oz bottles of the following Christmas fragrances

Choose from the following Fragrances:

Sale ends Saturday, September 30th
This sale is only valid through

Sale ends Saturday, September 30th

 

 

 

 

 

 

 

 

 

 

 

 

 

 

 

 
 

 

 

 

 

 

 

 

Buy One, Get One 15% off

!

 

Burn a tea light candle in this jar and watch it glow and cast shadows!

Sale ends Saturday, September 30th
Have you ever been curious as to what fragrances are
"hot on the market" right now?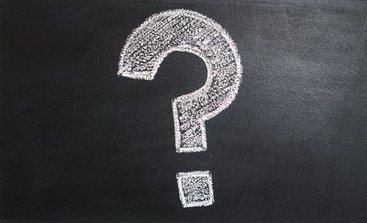 We update the list of our "Top 25" most popular fragrances every month!
The current most popular fragrances are as follows:
  16. A Northwoods Christmas
  21. Diesel Only the Brave Type
Receive one 1oz sample of each of our "Top 25" fragrances for a total of just $25.00! Yes, that's just $1.00 each!
 

All online orders of $50 or more are automatically entered each month to

win $10 in BC Bucks!
 

 

 

 

 

 

 

 

Bitter Creek Candle supply, Inc.

in observation of the Labor Day holiday.

Happy Labor Day
Do you have a creative and original "Tip of the Month" to share? Send it in to
Tips@candlesupply.com
and you could
Win $25 in BC Bucks!
***Must enter code "SEPT17"
into the comments section of your shopping cart (not the coupon code box)!
 Discounts will not be automatically calculated by the cart on these sales, but will be calculated by our office and reflected on your invoice.
Sales end Saturday, September 30th 11:59pm (cst)!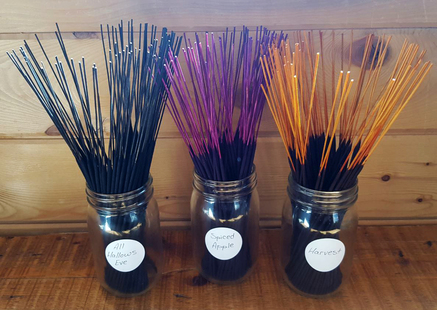 Check out our new blog post
*Halloween Incense Sticks!*

As always, we appreciate your patronage and look forward to being of service to you!