Just learned this morning from Wade that he is unable to be at the Nashville Navy show due to a scheduling conflict with a private show. I know that's disappointing:
Other dates on the calendar as of now:
May 5 Benton, Ky
June 2 Luray, VA
Those who receive WOWW are the first ones to get information for registering for the fan party. If there are spaces left, I will post it on the website and facebook next week.
---
Last night's benefit for Anita Cochran was amazing. Lots of 90s artists who had just as much fun visiting backstage as the audience did watching the performance. Here's a pic that Steve Wariner posted of backstage with Bryan White and Wade.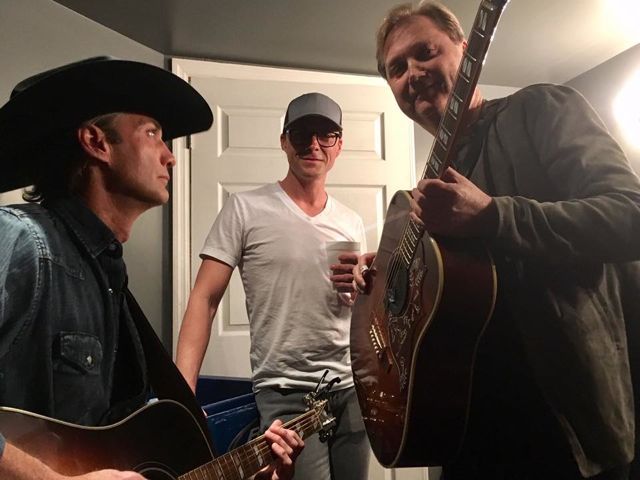 ---
Lunch ~ Music ~ Door Prizes ~ Meet & Greet
Hermitage House Smorgasbord
3131 Lebanon Pike
Nashville, TN 37214.
The above link should take you to this address:
http://www.wadehayes-woww.com/friendsfest1.html
Don't delay. We usually sell out early.