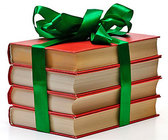 For those who love cooking, the coast, hiking, and planetary pop-ups: Check out these Holiday Picks! These titles - and all of the more than 100 hand-selected books on the list - are 20% off all month long!

Enjoy!

Coastal California: The Pacific Coast Highway and Beyond
by Jake Rajs
For anyone who has felt the lure of a Pacific sunset, here is an unprecedented book showcasing the California coast via the Pacific Coast Highway and beyond.

From the physical beauty of Monterey to the grandeur of Southern California, photographer Jake Rajs displays his skillful command of capturing the coastline and Pacific Ocean in every season and the land that is affected by it. A great gift book for those who feel the rush of the Pacific Coast Highway and those who just dream of it!

Naturally Vegetarian: Recipes and Stories from My Italian Family Farm
by Valentina Solfrini
Valentina Solfrini, a graphic designer and blogger (Hortus Cuisine), lives on her family's farm in central Italy. In this enjoyable book, she takes readers through seasonal chapters on vegetarian Italian cooking. She includes techniques that have been passed down from her mother and grandmother, and preps home cooks with the importance of stocking a pantry of ingredients, keeping on hand basic recipes, and she offers a primer on pasta making.

Smitten Kitchen Every Day: Triumphant and Unfussy New Favorites
by Deb Perelman
Deb Perelman, award-winning blogger and New York Times bestselling author of The Smitten Kitchen Cookbook, understands that a happy discovery in the kitchen has the ability to completely change the course of your day. Whether we're cooking for ourselves, for a date night in, for a Sunday supper with friends, or for family on a busy weeknight, we all want and deserve recipes that are unfussy to make with triumphant results.

Great Hiking Trails of the World: 80 Trails, 75,000 Miles, 38 Countries, 6 Continents
by Karen Berger
Celebrating the most important, popular, and diverse hiking trails in the world, this book invites readers to take a walking tour through the planet's natural wonders. Divided into six sections, the book groups trails by theme: pilgrimages, historic hikes, mountain hikes, wilderness trails, trails through diverse environments, and long-distance trails. From Mount Kenya to subarctic hikes in Scandinavia, and from exotic hikes in the Himalayas to more familiar trails in the United States and Canada, author Karen Berger invites readers to explore the history, environment, and cultures of the world on foot. Perfect for anyone interested in conservation, outdoor recreation, or the many ways that walking through a landscape is an intimate exploration of its soul.

Sweet: Desserts from London's Ottolenghi
by Yotam Ottolenghi
A collection of over 110 recipes for sweets, baked goods, and confections from superstar chef Yotam Ottolenghi.

Yotam Ottolenghi is widely beloved in the food world for his beautiful, inspirational, and award-winning cookbooks, as well as his London delis and fine dining restaurant. He started out his cooking career as a pastry chef. Sweet is a collection of over 110 recipes for sweets, baked goods and confections starring Ottolenghi's signature flavor profiles and ingredients, including fig, rose petal, saffron, orange blossom, star anise, pistachio, almond, cardamom, and cinnamon. A baker's dream!

San Francisco Noir
by Fred Lyon
Following in the footsteps of classic films like "The Maltese Falcon" and "The Lady from Shanghai," veteran photographer Fred Lyon creates images of San Francisco in high contrast with a sense of mystery. The photographer of San Francisco: Portrait of a City 1940-1960, Lyon presents a darker tone in his new book, exploring the hidden corners of his native city. Strikingly evocative images reveal a view of San Francisco as only Lyon could capture!

State Bird Provisions: A Cookbook
by Stuart Brioza & Nicole Krasinski
Presenting the debut cookbook from one of the country's most celebrated and pioneering restaurants, Michelin-starred State Bird Provisions in San Francisco! Few restaurants have taken the nation by storm in the way that State Bird Provisions has. Inspired by their years catering parties, chefs Stuart Brioza and Nicole Krasinski use dim sum style carts to offer guests small but finely crafted dishes ranging from Potato Chips with Creme Fraiche and Cured Trout Roe, to Black Butter-Balsamic Figs with Wagon Wheel Cheese Fondue, to their famous savory pancakes.

This Book is a Planetarium: And Other Extraordinary Pop-Up Contraptions
by Kelli Anderson
A fantastic and unique gift, this pop-up extravaganza defies every expectation of what a book can be. It includes six fully functional tools, including a real working planetarium projecting the constellations, a musical instrument complete with strings for strumming, a geometric drawing generator, an infinite calendar, a message decoder, and even a speaker that amplifies sound. Artist Kelli Anderson contributes enlightening text alongside each pop-up, explaining the scientific principles at play in her constructions and creating an interactive experience that's as educational as it is extraordinary.