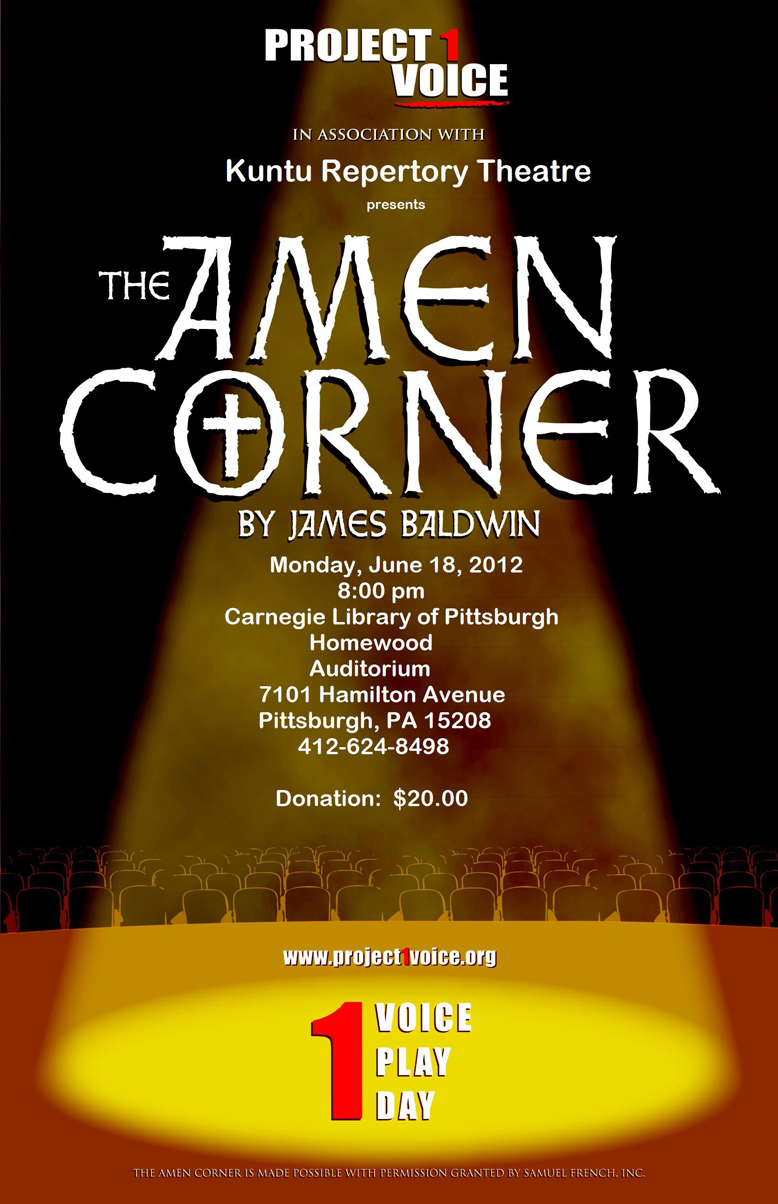 The Amen Corner is a three-act play by James Baldwin. It was Baldwin's first attempt at theater following "Go Tell It on the Mountain." It was first published in 1954, and inspired a short-lived 1983 Broadway musical adaptation with the slightly truncated title, Amen Corner.

The play addresses themes of the role of the church in the African-American family and the effect of a poverty born of racial prejudice on the African-American community.
TONIGHT, JUNE 18, 2012 @ 8PM
1 VOICE 1 PLAY 1 DAY
DONATION IS ONLY $20
LOCATION OF EVENT:
Carnegie Library of Pittsburgh
Homewood - Auditorium
7101 Hamilton Avenue
Pittsburgh, PA 15208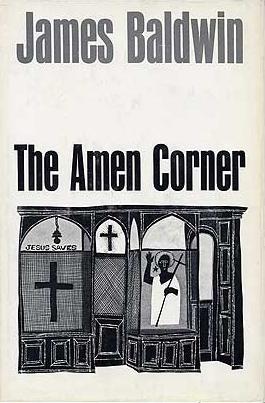 PROJECT1VOICE is 501(c)(3), not-for-profit, national performing arts service organization, advocating on issues that specifically affect Black theater. They are dedicated to the preservation of Black theater--it's legacy and tradition.
ALSO CHECK OUT OUR EXCLUSIVE AND HISTORICAL INTERVIEWS ON BAP TV
WITH DR. VERNELL LILLIE FROM THE KUNTU REPERTORY THEATRE
AS SHE TALKS ABOUT THE PREVIOUS PLAYS FROM THIS SEASON
AND "THE HOUSE THAT CAROL BUILT"
AND WE ALSO TALK TO ACTORS CHARLES TIMBERS AND TERRI BRIDGETT
ABOUT THE ROLES IN MA RAINEY'S BLACK BOTTOM AND THEIR
EXPERIENCES WORKING WITH THE KUNTU REPERTORY THEATRE
(By BAP TV Correspondent Brooke Burchette for Brotha Ash Productions Media)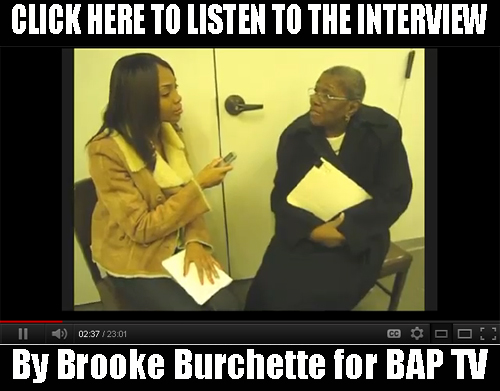 VISIT THE KUNTU REPERTORY THEATRE @ www.Kuntu.org