Each of our six beautiful and luxurious suites feature
king or queen beds, private baths,
sitting areas,
fireplaces,
and include full gourmet breakfast.
Breakfast can be served in the privacy of your suite
with our Romance Package for just $20 extra/day.
Not able to stay in April?
Book a stay for a later day and give a
Gift Staycation or Vacation for a future stay.
Tired of working from home?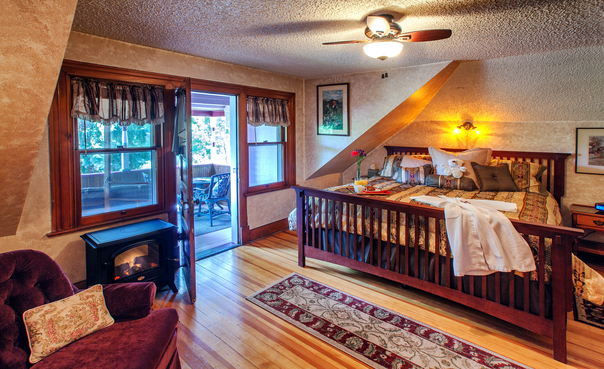 ---
---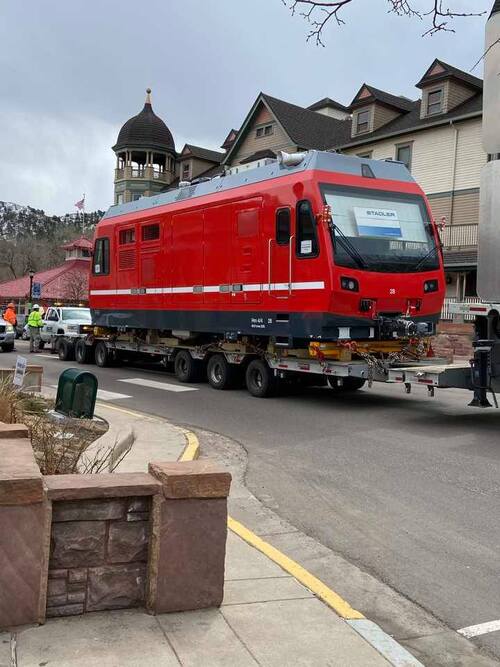 The soon to be re-opened Cog Railway and one of the new cars winds its way
down Manitou Avenue.
Photo courtesy of Gwenn David,
More Visitor and Event Ideas:
Holden House German Puff Pancakes with Spiced Apples
You will need: #12- 12 oz. individual soufflé/serving bowls (High temperature Oven-Proof)
Ingredients for Egg Mixture
Apple Mixture
7 medium apples (any variety-mixed red and green look more attractive)
1 tsp. each cinnamon, nutmeg and ginger
1/2 cup mincemeat (dried condensed/canned)
Extras...
12 pats of butter/margarine
Ground Nutmeg for garnish
Whipped Topping for garnish
12 sliced apple wedges for garnish
Directions: Whip milk, flour, eggs and vanilla. Set aside. Place pat of butter in each bowl. Preheat bowls in 400 degree oven for 10-15 minutes or until butter is popping hot. In the meantime, cut apples into chunks and place in frypan with butter. Cook for 15 minutes or until apples are moderately soft. Add a bit of water if apples become too dry while cooking. When cooked, add cinnamon, nutmeg, ginger, brown sugar and mincemeat to apples. Continue cooking another 5-10 minutes or until well mixed and hot. When butter in dishes is popping hot, add an even measurement of pancake batter to each dish. Turn up oven to 425 degrees for 10 minutes then back down to 400 for another 5 minutes or until pancakes are puffed up and slightly brown on edges. Remove from oven, place an even measure of apples in center of each pancake. Top with dollop of whipped topping and sprinkle with fresh nutmeg. Place a wedge of apple on top as garnish and serve on a cloth doily on plate. Be careful, these are extremely hot and may crack plates if doilies are not used! Can also be made in a large iron skillet and cut into wedges and served on a plate, if desired.
Serves 12 and can easily be adjusted for smaller number of servings.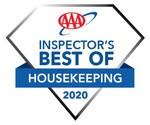 As a AAA Diamond "Inspected" property, we continue to receive excellent housekeeping ratings, including our award for "Housekeeping Excellence".
Here at
Holden House 1902 Bed & Breakfast Inn
, our innkeeping staff has over 150+ years of combined experience in the hospitality, restaurant and medical fields with an average on-the-job training knowledge of 25+ years each. Our inn first opened its doors in 1986 and is still under the same ownership today of Sallie & Welling Clark, ensuring staying power and meticulous attention to detail. Here are just some of the ways in which we are continuing our commitment to provide a clean and safe stay, especially during the current public health situation. Read more...
Read our Holden House Blog

for inn updates,

recipes and more!

VIRTUALLY YOURS...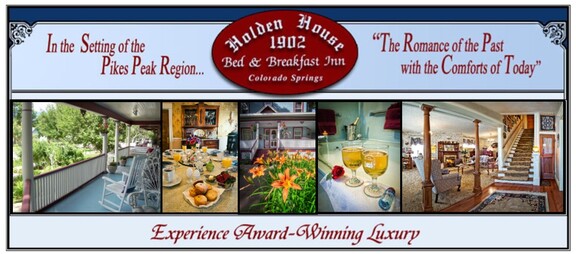 1102 West Pikes Peak Avenue
Colorado Springs, Colorado 80904